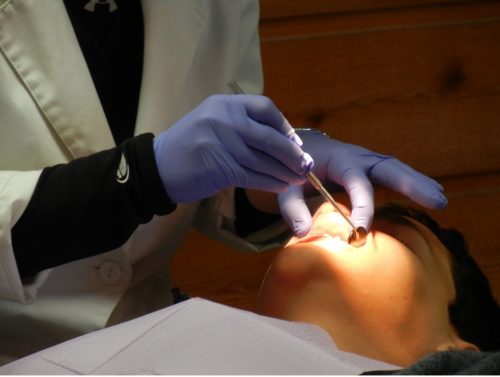 In most cases, a dental emergency calls for rapid action. There are some dental or gum injuries that can get worse and cause more harm. If you have a dental emergency, you should call your dentist right away or go to the emergency room for care.
What is a dental emergency?
Any dental issue that needs immediate attention is referred to as an emergency. Not every dental issue is an emergency. However, you require dental emergency care if you have bleeding that won't stop, discomfort that doesn't go away with medication, or fractured face bones.
How to respond to a dental emergency
Calling your dentist for further instructions is the first thing you should do if you have a dental emergency. If you need a dentist after regular business hours, many of them have an emergency number you can call. Visit your local emergency department or an urgent care facility if you don't have a dentist. Orange Park Smiles is one of the best emergency dentist in FL, United States. 
What to do if you have a dental emergency
Your dentist will treat you in their office for the majority of dental emergencies, such a shattered or knocked-out tooth. You should head straight to the emergency department for more severe injuries, like fractured face bones.
What defines an urgent dental situation?
Dental emergencies include, for instance:
a painful toothache.

severely fractured teeth

missing tooth.

tooth that has partially extruded.

tooth abscess (swelling of your face and jaw).

dental restoration that is missing or damaged.

serious soft tissue damage (like a busted lip or deep cut).
Before you visit your dentist, follow these tips for handling each of these dental emergencies:
A painful toothache
Start by giving your mouth a good rinse with warm water. To get rid of any stuck food, use dental floss. Use a cold compress on the cheek or the outside of your mouth if it is swollen. Use over-the-counter analgesics like acetaminophen, naproxen, or ibuprofen to ease your discomfort.
Severely damaged teeth
Your tooth's fractured fragments should be saved and rinsed. Put warm water in your mouth to rinse. Apply a piece of gauze to the area for about 10 minutes, or until the bleeding stops, if there is any bleeding. To reduce any swelling and relieve pain, place a cold compress against the outside of your mouth, cheek, or lip close to the broken or chipped tooth. Visit the dentist as soon as you can.
Missing tooth
The tooth should be taken out, held by the crown (the part that is often visible above the gum line), and the tooth root should be washed with water. Don't clean it or take off any tissue pieces that are still adhered. Visit your dentist right away in any situation. When a tooth is put back in its socket within an hour after being knocked out, your dentist has the best chance of saving it.
Tooth that has partially extruded
Visit the dentist immediately. Apply a cold compress to the outside of your mouth or afflicted cheek until you can get to your dentist's office to ease pain. If necessary, take an over-the-counter analgesic like acetaminophen, naproxen, or ibuprofen.
---
Interesting Related Article: "How Online Dentists Revolutionized Modern Dental Services"