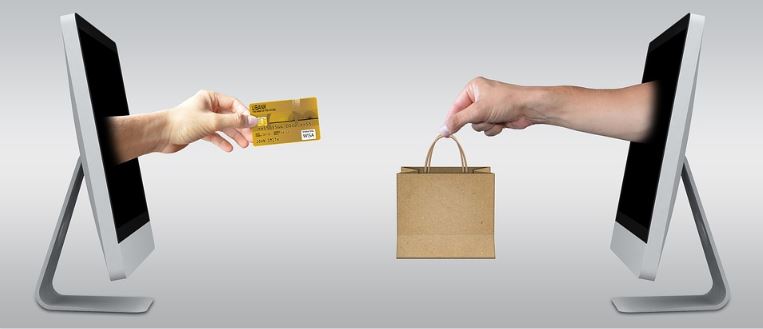 As reported by Forbes, Amazon got revenue of $108.5 billion in the first quarter of 2021. Given these fantastic results, we can say for sure that the launch of a multi-vendor marketplace can be a highly profitable business.
So what are multi-vendor marketplaces? What aspects should you consider before you get wrapped in custom marketplace development? In this blog post, I will try to answer these questions.
The definition of a multi-vendor marketplace
In a nutshell, a multi-vendor marketplace is a specific medium where many vendors put on their products or services for sale. That is how such marketplaces got their name. Buyers here can be either ordinary customers or other businesses. Consequently, multi-vendor platforms are divided into B2C (business-to-consumer) and B2B (business-to-business) marketplaces.
Multi-vendor marketplaces are managed by an administrator. Usually, the platform owner performs this function.
Below you can see the list of the best known multi-vendor marketplaces:
eBay;

Amazon;

AliExpress;

Alibaba;

Etsy;

Walmart;

Flipkart.
Advantages for platform owners
Vendors create multiple online stores. This way, merchants drive a great number of customers to your e-commerce platform.

Huge global traffic allows to boost sales significantly. 

You do not have to maintain and manage the inventory, as it is done by vendors.

Ability to charge commissions on the products and services sold by the vendors.
Benefits for sellers
Reduced risk of creating a small online store on a multi-vendor platform compared to the traditional store. Aspiring sellers can start with minimal investments.

Merchants no longer need to seek buyers. The massive incoming marketplace traffic brings a large number of customers.
Advantages for buyers
A huge variety of online stores. Such a diversity enables consumers to compare the prices and quality of products. As a result, they can select an item, which satisfies their specific needs.

One-stop-shop. Buyers do not have to visit multiple vendors' websites.  As a result, consumers get exceptional user experience.

Consumers get a great chance to build a long-time trading partnership with a vendor they like.
Possible revenue models
It goes without saying that your multi-vendor marketplace should bring you a stable income. To make your e-commerce profitable, you should choose the monetization strategy wisely. In other words, you should decide how to charge users for accessing your services.
Below you can see popular revenue models widely accepted by famous multi-vendor marketplaces.
Commission
This revenue model supposes taking a particular amount of each payment completed on your e-commerce website. The fixed percentage may vary greatly depending on the goods available on your platform. For example, for unique items such as stock photos, the commission can take up to 50%.
Subscription fees
If you choose this strategy, you offer paid access to your platform. Users can be charged either monthly or yearly fees. Be aware that you need to produce unique and valuable content to use this revenue strategy successfully. Otherwise, customers will see no sense in paying for your services.
Advertising
With this model, you allow other businesses to promote their product and services on your platform. To get such an opportunity, they pay for publishing ads. It is another revenue model that should be adopted wisely.
The thing is that some users may find banner ads and graphics annoying and distracting. To avoid this issue, make sure that ads take only a certain place on your e-commerce website.
Selling fees
It is another popular revenue tactic, which looks pretty similar to the commission model. As is the case with commission, you get a certain amount from each completed transaction. You can charge different kinds of selling fees, including closing, referral, or shipping fees.
This pricing option is widely used by Amazon. The platform charges vendors selling fees based on the plan they have chosen:
The best option is to choose one monetization strategy for a start. Later, when your marketplace business grows and you will get a stable flow of customers, you may try other pricing models.
This way, you will find out which revenue model suits your business the most.
Must-have functionality for a multi-vendor marketplace
The next thing you should care about is the basic feature set for your multi-vendor marketplace. Why is it so important? The thing is that the cost of building a marketplace website will largely depend on the functionality you want to implement.
Below you can see the list of features that you should consider in the first place.
Authorization and security measures

. Make sure that new users

verify their accounts by email or phone number. This way, you will be able to identify spam and detect a false identity.

Advanced search filters

. It would be a good idea to create an advanced system of search filters. It will help customers find the required item quickly and effortlessly.

Simple and intuitive registration

. Make sure that vendors can set up their accounts and list their products quickly and easily.

Social media sharing

. Get a chance to promote your marketplace through the social accounts of your customers.

Listing management.

Allow buyers to edit information about their goods and services, modify description, price, and specification.

Localization

. It would be a good idea to personalize user experience. Allow consumers coming from different countries to choose language and currency.

Notification system

. With the advanced system of push notifications, buyers and sellers will get relevant information concerning your products and services.

Integrated messenger or chat.

Tools for instant communication will speed up the communication between buyers and sellers.

Security features

. Given an

increased number of hacker attacks

, it would not hurt to protect your marketplace. Security measures include Email or IP blocking, login history, and restricted login attempts.

System of rating/ reviews.

It helps ensure the credibility of your platform and build trust between merchants and buyers.

Wishlist.

With this feature, shoppers can save products they would like to purchase for later.
To sum up, we have discussed multi-vendor marketplaces and key aspects of building such a platform. Now you know how to charge your users and what features to implement. I hope that the information provided in this article will help you build a profitable multi-vendor marketplace business.
Author bio:
Dmitry Chekalin
CEO @ Codica. Software Entrepreneur with 15+ years of experience. Focused on the lean startup approach. I write about startups, marketplaces and SaaS products, and custom software development.
https://twitter.com/dmitry_chekalin 
https://www.linkedin.com/in/dmitrychekalin/
https://www.facebook.com/dmitry.chekalin
---
Interesting Related Article: "The Power of B2B SMS Marketing: How to Leverage Text Messages and Build Successful Campaigns"