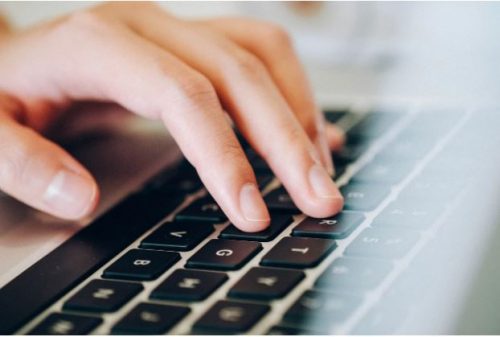 Before using the peppol solution for your existing ERP  or other accounting software, you will want to cover all of the basics. There are some terms to understand so that you will know how the Peppol solution can benefit your business progress.
On this occasion, we will give you the clear peppol Guide which focuses on where to start to adopt the peppol go solution into your existing solution.
One of the terms which you will come across when starting this is peppol access point. So, let's just start with its definition earlier.
Peppol Access Point
Access Point service provider or an entity that is responsible for connecting its clients to the international Peppol network is referred to as a Peppol Access Point.
Peppol access point providers have the capability of creating Peppol IDs for their clients, which is required in order to achieve this result. This time, the client may very well be you. You will subsequently use this Peppol ID to identify your brand, your identity, or your company's identity, among other things. All in all, your recipient or partner will recognize you because of your Peppol identification number.
You can use your credentials to get access to the worldwide peppol network, which allows you to transmit business information from one system to another in accordance with the standards established by OpenPeppol, which are widely accepted.
Simple and uncomplicated to grasp is how to establish a link to the electronic invoicing network (EIN). It is essentially identical to the approach used by phone service providers to link their customers to the telephone network, allowing them to speak with one another without any boundaries.
The primary responsibility of the Peppol access point service providers is to ensure that you may communicate business documents, such as electronic invoicing, to other users of the Peppol network in a smooth and secure manner. Peppol access point service providers are located across the world. These end-users are often multinational suppliers, businesses, organizations, and government agencies, among other entities.
To ensure that all nations who are members of the EU are utilizing the peppol framework for their e-procurement, all of the governments have required that they do so. The directives issued by the government have been in force since January 1, 2019. It is just a matter of time until it expands its reach to include additional foreign markets.
Defining the PEPPOL ID
A Peppol ID is identification proof that gives you access to the official peppol network. The peppol access point provider will grant it for you in exchange for your purchase of their service.
The ID consists of a unique number to indicate the authenticity of your company ID. You can use this ID to safely send and receive e-invoices to and from companies and government bodies across the globe.
The other parties will know that they are receiving the documents from you thanks to your unique ID numbers. It is also the easiest way to identify the sender of the invoices. With this solution, there is no need to worry about the misunderstandings or errors in the messages. Back then in the conventional invoicing method, there were risks of ghost invoicing and other errors. With the people's ID in your disposal, these problems won't ever happen again.
You can create your Peppol ID by registering at the Galaxy GW official site. Your ID will consist of several important elements such as VAT-number, Chamber of Commerce Number, as well as A Government ID number. Consider contacting Galaxy GW for further information.
Sending the e-invoices
In order to transmit electronic invoices through a Peppol access point provider, what is the most efficient method? For novices, this is one of the most difficult questions to answer correctly.
Depending on your current access point setup, you may send electronic invoices to other People users in a variety of ways, including by email.
However, before you get started, take into consideration the following factors:
Making electronic invoices is an essential part of running a successful business (UBL invoices, not a PDF). The great majority of accounting software packages have a feature that allows you to complete this task directly from the program. Is there an issue with the ability to create invoices in your bookkeeping software at the moment? Galaxy GW is a Peppol Access Point that can assist in the translation of invoice data to UBL format. It is located in the United Kingdom.
Before you may send e-invoices via the international Peppol network, you must first get a Peppol ID from the network administrator. Peppol IDs can be obtained from the network administrator (for example: see image above).
It is necessary to wait for your Peppol ID to be confirmed after you have entered your company information. It takes roughly one day to complete the entire process.
Prior to connecting your accounting software to the wifi access point, you must first determine the sort of connection that is being used. All of these techniques of distribution are valid options: In the case of sending enterprises, SFTP delivery, an API link, or an SPF-secured email connection are all viable alternatives (for software packages).
Have you double-checked to be sure you followed the instructions to the letter? Congratulations. Using the Peppol network, you can now send electronic bills to customers.
There are a plethora of Peppol access point providers to choose from, all of whom can be found online. However, only a handful of them are truly deserving of their remarks. Consider carefully examining your options and identifying the best one that meets your preferences and criterion for purchase.
Connecting with A Peppol AP
You can establish a connection with a reliable PEPPOL AP supplier. Once you have completed the online procurement process through the worldwide electronic invoicing network, you will be able to perform it. That's all there is to it. You can join to one member of the network and then connect to all of the other members of the network without having to connect to the other service providers. All you have to do is connect once, and everything will be taken care of automatically.
The importance of the AP Providers
You want to serve as a point of entry for software vendors, but how will you go about doing so successfully? Through the use of the Galaxy GW Access Point API, you may quickly and simply link your program to the Peppol network.
Your clients will be able to log in using the Peppol IDs that you offer them. Your clients will be able to submit and receive electronic bills straight from your software now that it has been updated. Having your own business, however, takes a significant investment of time and resources to get off the ground.
It is far more beneficial to connect to the correct Peppol access point.
Peppoli's advantages can only be accessed by connecting to a Peppol Access Point provider, which can only be gained by connecting to a Peppol Access Point provider. To take use of Peppoli's benefits, all participants must have a legally registered Peppol ID. A Peppol ID and an Access Point are required in order to make advantage of Peppol's international e-invoicing network.
Peppol Access Points, on the other hand, are capable of providing a wide range of functions. Managing partner relationships as well as e-invoicing procedures may all be accomplished with Ecosio at the same time.
Peppol's behavior is unusual. Authorities from all around the world are in charge of monitoring the different sorts of Access Points that exist. All of them, though, may take you to Peppol, so choose one that is closer to your destination.
It is possible that some Peppol Access Points are more suited than others for adapting to changing technical requirements (e.g. the recent move to AS4).
---
Interesting Related Article: "It's Time To Further Develop Tech Solutions For The Modern Age"