Today's world is a place full of choice. We have more options available to us now than ever before. This has led to consumers wanting something different, something unique and demand for bespoke items is at an all time high.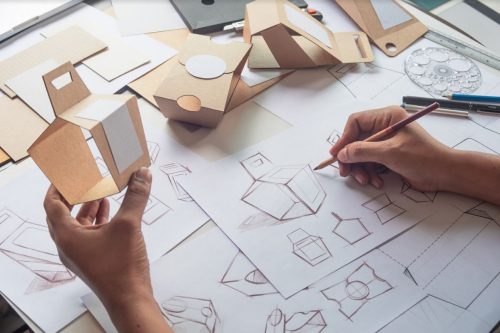 Not everyone has the budget to have something designed by a top designer and hand made to order, but everyone wants something that feels that way.
Having industry-specific software that can configure your products helps your customers create their perfect item.
This blog will help to explain what a product configurator is and why you may benefit from having one on your website.
What Is A Product Configurator?
According to Dan from product configuration software company Doogma "A Product configurator is a digital interface that can be used on websites by any number of users to create their perfect product. It is software that may sound like a highly technical item, but its purpose is to enable your customers to customize your products easily. "
A Product Configurator is in fact a communication platform. It enables you, the vendor, to specify what product options are available and allows the customer to specify the exact colors, attributes and product features they want for their very own custom version.
A good product configurator allows your customers to create a product that matches their design style while keeping it to usable specifications for production.
Everything is automated to allow the customer to create the item, you to build it, and then have it shipped out.
What Makes A Product Configurator Useful?
People who both work for, and are customers of a company can use a product configurator.
In-house product configuration means that almost any employee can create the product to specifications, provide the price, and complete the sale. This tool means that there is no need to wait for a specialist to calculate the product specifications, as it is all already within the program.
As stated above, outside of the company it allows customers to tailor things to their requirements and see those changes before completing.
A product configurator engages your site visitors. It helps make you stand out from competitors who only have static listings.
Buyers can feel assured that the product they are ordering is the right one for them. This saves a great deal of time and money with fewer returns from incorrect items.
What Are The Benefits?
Both employees and customers can make changes to various aspects of a product within a given range of options.
It gives customers a more interactive experience with your website, which increases overall engagement. This puts you ahead of competitors who just use static images.
As most people will be able to configure products, less time is spent on individually designing/measuring and engineering. This in turn reduces the errors that are associated with special orders as the only configurations that can be made are pre-set within the product parameters.
Is A Product Configurator Right For My Business?
Any company who wishes to stand out from the crowd and offer personalized, customized products will benefit from a product configurator. Any business who wants to create an interactive and engaging site that improves the customer's buying experience will benefit from having one too.
The possibilities are virtually endless for the uses of a product configurator. From fashion to furniture or more complex building projects. Customers can play with color, design features, rich text personalization and more.
Examples of Product Configurators in Action:
Sour Patch Kids – Mix and Match your favorite flavors, personalize a custom label and add to cart
Metro Screen Works – Customize the technical specifications of your screen, including size, type, and specific hardware options and see exactly what the final custom screen will look like
Dynamic Team Sports – Design your team's basketball or baseball team uniform including every detail like pattern, team colors, logos and player name
Wall Street Greetings – Design custom greeting cards for every occasion
---
Interesting Related Article: "Product Strategy – How to Create an Agile Portfolio, John Carter TCGen, Inc."