It is not just today that we hear that content marketing is a strategy that only tends to grow. But a web copywriter, because he already has practice, may be able to accomplish this task more easily. This professional, in addition to having the ability to write, is inserted in the field of digital marketing and, therefore, has specific knowledge that makes a business achieve greater market positions.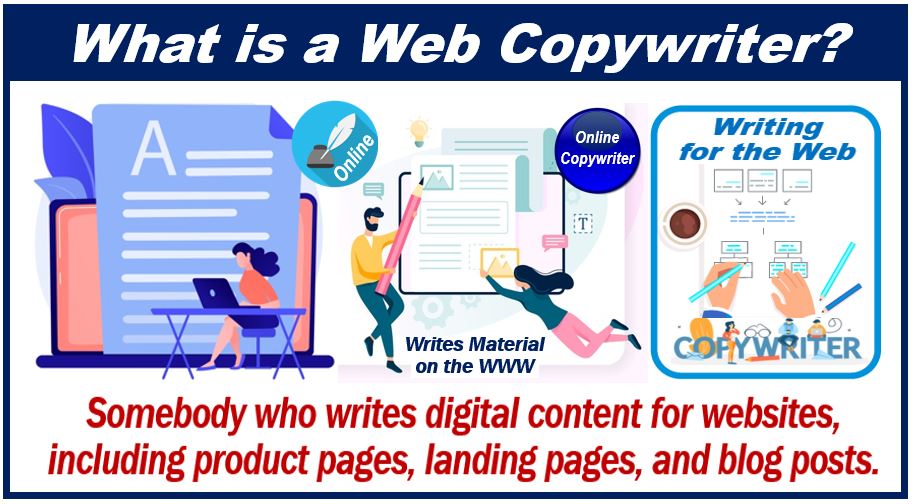 Today, many online services provide professional writers who are specialized in specific writing fields. Some of them are Apapers.org, Writemypapers.org, Affordable-papers.net, and Essaytogether.com. However, it is important to know how to recognize who is really good in the area, so that your company's goals can be achieved.
What is a web copywriter?
A web writer is someone who is dedicated to writing texts for the Internet. This professional may have a varied training history, as the greatest requirements he must meet are good writing, knowledge of the subject he will address and notions of the main recommended techniques, such as SEO and copywriting.
In some cases, companies (usually large ones) prefer to establish a formal contract with the writer, aiming at their exclusive dedication, which can be an advantage, since the writer will be able to learn more about the institution's strategy. It is worth mentioning that if this is the case, he will have his license signed and his rights covered by law, for which the employer will have to answer.
However, nowadays it is common to make more informal or indirect hiring, as in the freelancer style. The transformations of the world influenced the gig economy (a way of working that values ​​informality, temporality and flexibility, which can be a home office), reflecting on the way of facing new possibilities and meeting our current needs.
In this sense, a web editor is the ideal type of professional. In addition to writing experience, freelance writers are often experienced in writing for different niche markets, which can result in the ability to take a more holistic approach to the subject related to your company (if this is interesting, of course).
On the other hand, if you make a point of having someone with specific training writing for your company, this can also be achieved. Just make this requirement very clear in your search and negotiation with the web editor. It is highly recommended to contact writers belonging to an agency, for example you can select multiple writers for your projects from Essayswriting.org.
But why do I need to hire a web copywriter?
Perhaps this question has already crossed my mind, and possibly it is accompanied by the following reflection: "Since I have so much knowledge of my area and my company, wouldn't it be better for me to produce the articles myself?
What benefits can I have from hiring a copywriter? ". If you have time left, know how to write clearly and pleasantly and be able to apply SEO and copywriting techniques, great! You can probably do this job yourself.
Just do not forget the other steps for your content marketing not to be in vain, how to make good publicity, maintain the relationship with your customers, manage all the decided plans, after all, everything needs to be integrated for your results to be positive.
If you prefer to maintain a greater and exclusive focus on other strategies in your company, or do not have the necessary time available, you can think about the possibility of delegating this activity to someone who can do it competently, such as a web editor.
By delegating some of his responsibilities, the entrepreneur may be able to perform his other daily duties more masterfully. This division of labor tends to generate more production, gives the manager more freedom to perform other functions, increases efficiency in processes and improves business results, as each will have a focus to be followed. In addition, you can achieve essential factors to improve sales, such as a more qualified team and greater lead gain.
---
Interesting related article: "What is Digital Marketing?"