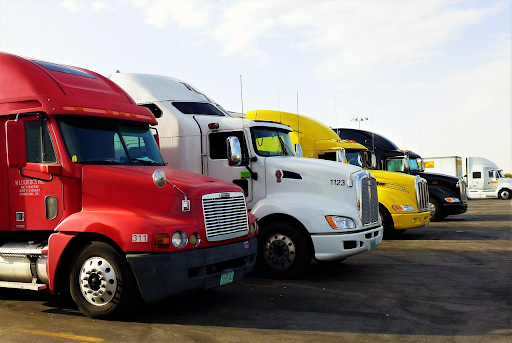 An operator license in the United Kingdom is granted to business owners who want to operate a goods transport business. In this article, we will highlight the meaning of an operator license, the different types of licenses that can be obtained, and all of the requirements needed to apply for one of these licenses.
What Does Operator License Mean?
An operator license basically means that you have been given a certificate, in this case, a type of driver's license, that states that you are trained and capable of operating vehicles that are used for transporting commercial goods. 
The vehicles that can be operated with this license are semi-trucks above 2.5 tonnes. These types of vehicles are called goods vehicles and the test you must take before receiving an operator license is called the GVT, (Goods Vecicles Test).
Who Issues An Operator Licence?
The operator license is issued by the Traffic Commissioner, who is the independent regulator of the commercial road transport industry. You can search for the application on the UK government's website and see what prerequisites you would need to start your application process.  
What Are The Different Types Of Operator Licenses?
Standard National Licence
The standard national license means that you can drive and operate your goods transport business within the boundaries of the United Kingdom. The HGV Operator Licence allows goods transport businesses to operate autonomously throughout the United Kingdom. The requirements for this type of license are listed more extensively below. Of course, extensive HGV training is necessary beforehand. 
Standard International Licence
As stated in the title, a standard international license means that you can drive your trucks and operate your business outside of the United Kingdom. This is a good option for businesses that have deals with Europe and will be traveling back and forth between Europe and the United Kingdom frequently. 
Restricted Licence
The restricted license differs from the other two options as it is only necessary if your company or business is only planning on using their own trucks for goods transport. This means that you will not be leasing trucks from other businesses, but only using your own trucks for your own goods. 
Because it is restricted, this also means that you cannot lease out your trucks to other businesses either. Your license is restricted to your own goods. This is the type of license that bigger companies like Tesco and other grocers operate constantly and don't need to lend out their vehicles to other businesses. Usually, trucks that have a restricted license have their own brand names displayed on the front or on the trailer. 
What Are The Requirements For Obtaining An Operator License?
In order to obtain an operator license, you cannot just walk in and take the test, there are a few steps that you have to take in order to qualify for this license.
Create A Business
You cannot apply for an operator license without first having a legitimate business with a fleet of trucks and goods to deliver. This is because they do not allow any single person to apply for this license. You must prove that you are a legitimate running business in the area. 
Establish A Location For Your Business
This means that you need a legitimate area in the United Kingdom where you park your trucks and where goods can be loaded and unloaded. This can be a warehouse or a building that has parking space outside for however many vehicles you will be operating.
It is also important to make sure that the location that you choose is within close range of where you will be delivering goods. Otherwise, you will waste a lot of petrol and time by stopping there and traveling long distances to deliver your products. 
You Must Advertise Your Intent To Obtain An Operator License
This is one of the stranger requirements when obtaining an operator license in the United Kingdom. What you have to do is post an advertisement in your local newspaper, (it has to be in print), stating that you intend on obtaining an operator license and that once you do, you will be operating your goods transfer business in that area. 
Basically, the point of this step is to allow the general public to voice their opposition if they want to. They have a little less than a month to protest, and if nobody does so, you can continue with your application. You cannot proceed with the operator license process until you complete this step. 
Paperwork
Like with other applications for businesses, you have to be prepared to present a lot of paperwork to the government in order to prove that your business is operational.
The first thing you have to prove is that you have a manager who is overseeing the daily operations of the company. This person cannot serve as a manager as well as a driver, so make sure that if it is you who is applying for the operator license, you have someone on your team who serves as a manager.
The next thing you have to prove is that you get regular maintenance done on all of your vehicles. This can be done by setting up a contract with a local mechanic or if you already have a mechanic in your operating center, you can ask them to keep a record of maintenance.
What To Do After Obtaining An Operator License
Once you have gone through the wole process of obtaining an operator license, the only thing left to do is begin running your legal goods transport company. Obtaining this license means that you have the ability to fully run your company, so it is up to you to make sure that everything runs smoothly.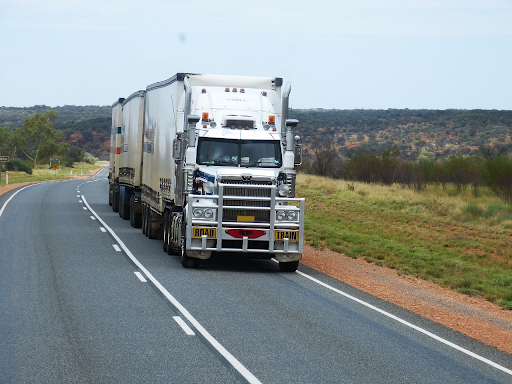 As you begin your operator license journey, make sure to keep this guide on hand so that you know exactly what is required. Although it seems like a long journey, the process of getting an operator license is the only sure way to make your goods transport business legal and legitimate.