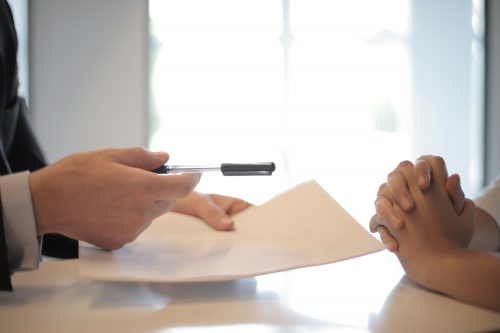 In 2020, whether in spite of or because of the coronavirus epidemic, over 4 million new businesses were started in the United States. Most of those businesses have less than 10 employees, with the majority of them being solo operations. In fact, a tremendous surge has happened in the online workplace with the increase of independent contractors.
Now that things are going back to normal, many people have decided they prefer working for themselves. Maybe you're one of them. Whether you have chosen to be an independent contractor working online or providing trade skills locally, there are several important things you need to know about commercial general liability insurance for contractors.
Business insurance helps keep you from having to pay a lot of money when things go wrong. General liability coverage combines several different forms of protection together into one policy.
Physical Injuries
Physical injuries are a risk for independent contractors who work on location or have locations open to the public. An accountant or doctor generally operates from a public office, for instance, while an auctioneer, plumber, or welder works on location. If someone suffers injuries at or near your workspace, whether you are responsible for the injury or not, they may sue your company. Say, for instance, a person walks into the front door of your office, trips on a doormat and twists their ankle. They may need a trip to the emergency room, x-rays, surgery, follow-up care, and more. They will expect your company to pay those expenses. When you have a general liability insurance policy, that coverage pays those expenses for you instead. It can pay for legal expenses to defend yourself in court and pay for settlements or judgements against you as well. Without this coverage, you're left to pay these costs completely out of pocket. On the flip side, if you yourself were to get badly injured while working, then a long term disability insurance plan would be necessary to ensure that you're adequately compensated while unable to work.
Property Damages
Property damages is another risk small businesses encounter regularly. If something happens to a customer's property and they blame your company for that damage, you may have to go to court to defend yourself. And if things go against you, there may be hefty fees and settlements to pay on top of the legal expenses. Let's say you're an independent welding contractor, and a customer's utility trailer was left in your lot for repairs. One of your employees backs into that trailer when moving a piece of equipment and damages the trailer. Your customer will expect your company to pay for the repairs or pay to replace the trailer if the damages are extensive. General liability insurance will cover those expenses for you instead.
Products and Services
Products and completed operations protection are for those rare times when something doesn't last. Maybe you're an independent landscape contractor and you recommended mulch that your customer was allergic to. Or you're an independent electrician who's work failed prematurely because of low quality materials. When issues like this arise, general liability insurance helps protect you. It pays for legal fees when you need to go to court. It pays for judgements and settlements against you as well. Not only does it pay for expenses, but it frees up your time so that you can continue working and earning income instead of dealing with legal headaches.
Advertising Injuries
Advertising injuries and personal injuries are things related to your company's advertising. The most common problems covered by this section of your policy are slander, defamation, and copyright infringement. Maybe you're an independent web designer and you create a social media advertisement for your services. You use stock photography that includes a person in the photo. The image you used was designated for commercial use, but your company gets sued by the person depicted in the picture. They claim you did not have commercial rights to use their likeness. If you did not intentionally infringe copyright, this portion of your business insurance policy will pay the associated costs.
Rental Premises
When an independent contractor rents or leases business space for commercial operations, the landlord often requires rental premises insurance coverage. That way, if something happens to cause damage to the property, there is recourse for fixing those damages. An independent mechanic may be leasing a storage room for his tools and supplies, for instance. He drops something and causes a large crack in the concrete floor. The owner of the property would want that floor repaired, and they would fully expect the mechanic to pay for those repairs.
In Conclusion
As you can see, general liability insurance coverage is a very important small business tool for independent contractors. This is true even for online-based contractors. Why? Because online contractors use advertising, recommend products, and provide services. And sometimes claims are made against companies even when they aren't true.
Maybe you're an independent bookkeeper who works solely online. You may still be faced with legal actions that claim a person received injuries on your business premises. Without general liability protection, you'd be left to deal with the paperwork, court appearances, and legal fees all on your own. Even if you win the claim, you're still out of the time, cost, and frustration of dealing with it.
So, protect your independent contracting company with insurance from the start. General liability is a relatively inexpensive way to provide basic business insurance coverage and overall peace of mind.
---
Interesting Related Article: "5 Reasons You Need Business Insurance"