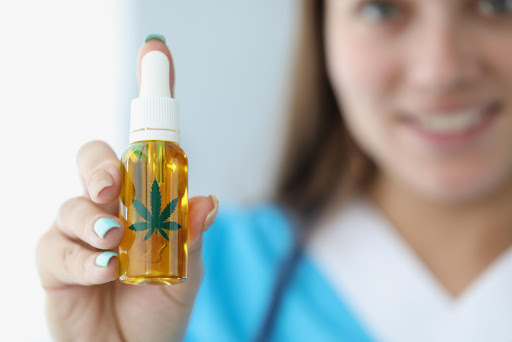 With so many different options available, choosing the right CBD oil can seem like a daunting task. Don't worry; we are here to help. We'll explain the differences between the main types of CBD oil and tell you what you need to know to pick the right one for you.
First, here's a quick overview of what CBD is and where it comes from.
What is CBD?
Cannabidiol, or CBD for short, is a cannabinoid found in marijuana and hemp. In recent years CBD oil (also known as hemp oil) and other CBD-based products have been growing in popularity due to their potential health benefits.
Numerous studies have been conducted analyzing CBD's properties, and the research indicates that cannabidiol has a range of different effects. Some of CBD's main effects include:
Anti-inflammatory

Anticonvulsant

Antioxidant

Anxiolytic (anxiety-reducing)
People consume hemp oil for many different reasons, but the main ones are to address inflammation and pain, for relaxation, or to improve sleep quality.
Next, we'll explain the different types of CBD oils and tell you what to look out for before you buy hemp oil online.
How to Pick the Right CBD Oil for You
Know the Difference Between the Main Types of CBD Oil
There are three main types of CBD oil available, full-spectrum, broad-spectrum, and CBD isolate. 
Full-Spectrum Hemp Oil
Full-spectrum CBD oil contains compounds from the whole hemp plant, a host of other cannabinoids (including up to 0.3% THC), terpenes, and flavonoids. Consumers may benefit from the "entourage effect" with full-spectrum CBD oil. The theory behind the entourage effect is that cannabinoids work better together than in isolation. So, full-spectrum hemp oil may offer the most benefits to consumers. 
Broad-Spectrum Hemp Oil
Broad-spectrum CBD oil is similar to full-spectrum hemp oil, but the main difference is that all THC is removed during processing. A broad-spectrum hemp oil is ideal for people who want to benefit from other cannabinoids and hemp plant compounds but do not want to consume a product that contains THC.
CBD isolate
A CBD isolate has all other hemp plant compounds removed during processing, so all that remains is pure CBD in a fine, white powder form. CBD oils made from a CBD isolate are ideal for those seeking to benefit from cannabidiol's effects alone. 
Research the CBD Brand
When buying CBD oil online, remember that the CBD industry is largely unregulated. Therefore, spending a bit of time researching the brand is essential to determine the quality of the CBD oil.
Ask yourself the following questions when assessing the brand:
Are they transparent about where they source their CBD? Do they source their CBD from hemp grown on organic farms that is free from harmful chemicals?

Do they provide evidence of third-party testing of their CBD products, including their hemp oils? Evidence of third-party testing is a must before buying hemp oil online. Without it, you have no way of knowing that the product even contains CBD or is safe for consumption.

What extraction method does the brand use? While there are several ways to extract CBD from the hemp plant, most agree that supercritical CO2 is the cleanest and safest method, and it is widely regarded as the gold standard in the industry.
One brand that fulfills all of these criteria is Premium Jane Australia. They offer a selection of pure CBD oil that is exceptionally high-quality and sets the standard that other brands in the industry should aspire to. Furthermore, Premium Jane Australia has all of its CBD-based products tested by third-party labs and provides links to the test results on each product page.
Consider the Potency of the Hemp Oil
Most people trying out CBD oil for the first time typically opt for the lowest-potency hemp oil on offer. Doing so enables you to determine how CBD oil affects you and whether you need to increase the amount you consume.
If you are unsure whether CBD oil is right for you, consult your doctor or a medical professional. They can advise you about the correct CBD oil dose for you. Furthermore, if you are taking any prescription medication, then it is essential to speak with your doctor before consuming CBD oil.
---
Interesting Related Article: "CBD market to reach $23.7 million and still growing "