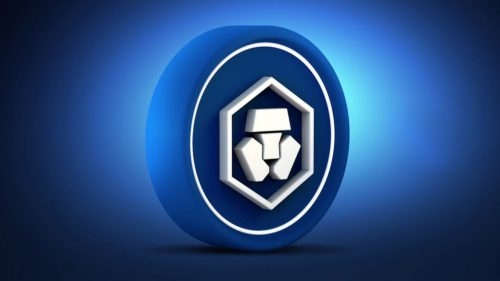 Cronos network is powered by Ethermint and was founded by Crypto.com exchange in 2016. The native coin of Cronos is CRO (Crypto.org Coin till February 2021). Initially, CRO was designed as an ERC-20 token, but later Crypto.com announced the launch of their own open-source blockchain.
What are the advantages of Cronos?
Cronos has Web3 app code and can be ported to any EVM chain. That means that the developers can use familiar dapps tools in Cronos. 
Another advantage of Cronos — it is more energy efficient than proof-of-work blockchains, which means it has a much lower carbon footprint. 
Blockchain works with Cosmos and Ethereum ecosystems, EVM-compatible chains and other IBC-enabled chains. 
What are EVM-compatible and IBC-enabled chains?
Ethereum Virtual Machine compatible or simply EVM-compatible means that blockchain can execute smart-contracts such as Avalanche, Binance Smart Chain, Polygon, Celo Network and many others. 
Inter-Blockchain Communication Protocol or IBC allows Cronos to talk with Cosmos-based chains. IBC-enabled chains include Terra, Celer, Secret and others. IBC protocol permits to easily transfer assets, support native tokens from IBC blockchains, and to expand Cronos assets to other blockchains. 
IBC protocol allows to avoid scaling issues and to exchange assets, transfer value, connect, and talk with other blockchains. 
Crypto.com — who are they?
Crypto.com has the largest insurance coverage of $750 million and establishes itself as a finance company. The company offers invest options to users such as the Crypto Earn program that allows them to earn up to 14,5%. 
The company has its own solutions such as mobile apps for crypto trading, exchange platform, Crypto.com Pay, DeFi wallet, Visa cards, and blockchain "Crypto.org Chain". Let's look closer at their solutions:
Their mobile apps allow users to buy and sell digital assets such as cryptocurrencies and NFTs;

Crypto.com Pay allows businesses to make and receive payments in cryptocurrency;

Crypto.com exchange platform allows traders to have 10x leverage;

Defi wallet allows to store cryptocurrencies and earn interest;

Metal Visa Cards allow you to use cryptocurrencies to buy services and goods;

Cronos NFTs is a marketplace on the Cronos blockchain;

Crypto.org Chain is a decentralized blockchain technology that is EVM-compatible. 
Crypto.com has strategic partnerships and sponsorship deals with many famous brands and companies such as FIFA, UFC, Formula 1, Paris Saint-Germain, Italian Serie A, Twitch, AFL, and many more. 
Crypto.com is a developed crypto-ecosystem that satisfies all the financial needs of users. The platform pays special attention to security and offers funds insurance. 
Future of Cronos
Cronos team is looking forward to gaining better positions in the crypto market. They mentioned and shared their goals, that include:
Roadmap that will allow to expand the use of IBC, cosmos-based assets and develop the multi-chain interoperability;

Attract new users and new developers that have little understanding about web3 to the Crypto.org Chain;

Drive up the usage, adoption and coverage of cryptocurrencies;

Launch new projects such as metaverse, gaming, DeFi and others. 
Finally, it is worth to say that CRO has a lot to offer to traders and investors, and probably CRO can be a good investment if the Cronos blockchain grows. 
---
Interesting Related Article: "Cryptocurrency – Where Will It Be in the Next 5 Years?"