After shattering the previous record of $64,800 set in April, bitcoin (BTC) steadily increased and traded over $66,000 at the start of Thursday AM trade. After plummeting below $30,000 in July, bitcoin has staged a stunning comeback. Before we move ahead in our article, here's a comprehensive guide in crypto trading for new players to learn how to use bitcoin and other cryptocurrencies for your use through trading.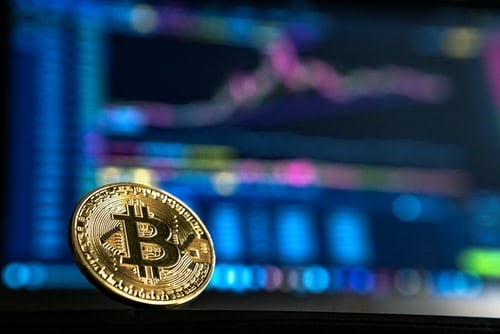 One particular aspect that shows this contradiction is that, while prices in the cryptocurrency market continue to rise and approach all-time highs, regulatory monitoring of the industry is increasing in practically every country, including the United States. While the details differ from nation to country – ranging from outright prohibitions to more inviting efforts to a carefully analytical approach – the general trend is that the quicker and higher the value of cryptocurrency rises, the more scrutiny the industry receives—more on it in a moment.
An additional consideration is that the overwhelming emphasis on pricing weakens the original concept of cryptocurrencies, which were to be utilized as a payment system. After all, if market players are just concerned with price levels and anticipate that they will rise in the future, why would they utilize this information for transactional purposes?
Blockchain technology and crypto assets had progressed far beyond the days when they were regarded as "internet money" or "fake money," therefore, it seems natural that the conversation and analysis around crypto-assets should go much beyond just tracking market movements. Let's look at some of the themes driving more acceptance of cryptocurrency and higher pricing for Bitcoin and other digital assets in general.
In addition to politicians and regulators, this encompasses measures made by players in the private sector, which is a relatively apparent inclusion. Still, that narrative has shifted dramatically in recent months as institutional investors have embraced the concept.
The rise of Bitcoin as a distinct asset class is becoming more popular among financial organizations looking to hedge against inflation risks, devalue their currency, and act as a buffer against geopolitical instability, among other things. This approach is opposed to the original Bitcoin concept of disrupting intermediaries and making such institutions obsolete, introduced in 2009.
Is Crypto-Currency Regulation A Positive Development?
The following essential point should be noted without delving into particular rules, which will differ significantly from jurisdiction to jurisdiction because they will vary considerably from one jurisdiction to another. Generally speaking, private sector actors and participants do not push for additional regulation, compliance requirements, or tax policies, especially for small businesses. Even though taxes and compliance are a burden on all organizations in any given industry, they are particularly onerous for smaller organizations and new entrants to the market. Additionally, this holds in the blockchain and crypto-asset spaces as well.
One may see the silver lining connected with this rise in regulation and compliance procedures when one takes a step back: the absence of the regulatory existential threat that was before there. Firms that take bitcoin as payment: These are the big companies that accept bitcoin as payment. Since the introduction of Bitcoin and other cryptocurrencies into the market, there has been a persistent undercurrent of anxiety and concern as to whether or not authorities may ultimately decide to prohibit these financial instruments from being used.
In 2016, 2017, and 2018, concentrating solely on Bitcoin may have been appropriate, but as 2020 turned into 2021, we began to realize just how complex and wide-ranging the space has become. With its use as the fundamental platform for smart contracts, non-fungible tokens (NFTs), and decentralized financial applications, Ethereum (Ether) has risen to the top of the heap in a variety of ways (DeFi).
Adoption By A Nation-State
While El Salvador may not have garnered the most attention during the summer of 2021, President Nayib Bukele made news when he declared that the country would begin accepting Bitcoin as legal cash within a few months. Due to the impending arrival of that day, other countries have quickly followed, with politicians in several other countries openly voicing support for either the acceptance of Bitcoin as legal cash or broader adoption of cryptocurrencies across the economic system. A giant stride forward for the industry has been made possible by nation-states' sustained backing and buy-in (or even simply politicians). On the contrary, the bigger the number of crypto assets that enter the market, the greater the likelihood that they will be understood, adopted, and used.
These all make for compelling headlines and even more compelling news coverage, but they overshadow the more significant trends and stories that truly drive the industry forward. The blockchain and the crypto-asset sector are evolving and becoming more distinct. As the industry matures and develops, it is worthwhile to glance around, remembering that Bitcoin is just the beginning and looking toward trends that will help define the space's future.
---
Interesting Related Article: "How Banks are Responding to Cryptocurrencies"