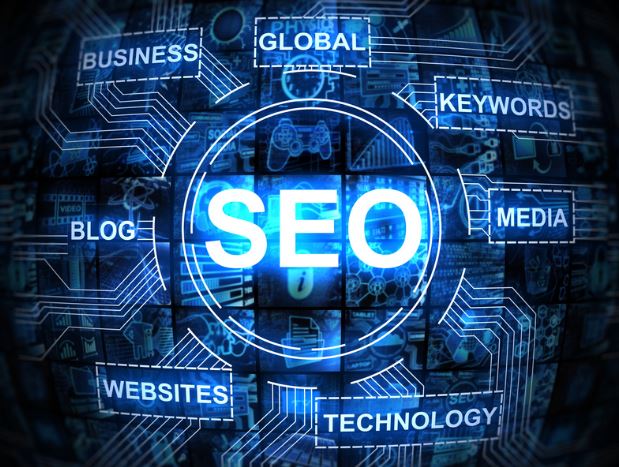 In today's highly competitive, saturated market, it may seem like an impossible feat to take on bigger, more established competitors.
But whether you're a photographer, plumber, dog groomer, or restaurant owner, you have the chance to be at par with your competitors and even outdo them when you use the right marketing strategies.
Search engine optimization (SEO) is one of the strategies you need to have in your marketing arsenal. With a well-thought-out and implemented SEO campaign, you can increase traffic to your website, generate more leads, and boost your chances of getting more sales.
And to get the most from this digital marketing strategy, trusted Dubai SEO experts say you have to focus both on general and local search engine optimization.
What is local SEO?
Local search engine optimization pertains to a set of practices and techniques used to optimize your business' profile on the Internet and attract local customers through search engine results.
It entails employing several technical and creative strategies to convince search engines to feature your business prominently on relevant local search queries.
What's the difference between general and local SEO?
General or traditional SEO is the process of optimizing your website to boost its visibility on search engines globally.
Local SEO uses the same strategies and techniques as general SEO, but the former focuses on increasing your website's visibility in your area and nearby communities. It aims to help you to reach customers in or near your business address and the places where you provide your products or services.
In a sense, general SEO is the bigger umbrella that covers local SEO.
Knowing the basics of SEO can help you get started with your local SEO campaign. It can help you choose, create, and employ the best strategies and techniques that target the customers most relevant to your business.
This, in turn, generates the best results to help you achieve a higher ROI.
What are the benefits businesses can gain from local SEO?
Working on your local SEO is important since your business can reap these benefits:
1. Increase your web traffic.
SEO is mainly about getting more people to visit your website, thereby leading to a boost in web traffic.
If your website is not optimized locally, you'll be competing with bigger businesses from various locations. This can lower your chances of ranking high in relevant local search queries.
With the right local SEO strategies, you can position your website higher on Google and other search engines for relevant search queries.
This can lead to higher clickthrough rates (CTRs) and increased traffic to your website.
These, in turn, can help boost your chances of closing sales and spreading word about your business organically.
2. Reach more local customers.
Since SEO is a vital element of marketing your business, you can get more customers when you optimize your website locally.
When your business ranks high on search engine result pages (SERPs), people in or near your area looking for your products or services are likely to visit your website. You can then connect with customers already in the discovery phase and close to buying something.
This is a particular benefit you don't want to pass up on if you have a new or small business. Many people in your area may not know anything about your company, but you can turn this around by getting your website to rank higher on local SERPs.
Additionally, comprehensive local SEO services involve optimizing your Google My Business (GMB) profile.
GMB is a free tool you can use to promote your local business online. With it, you can manage how your brand appears online across Google and make it stand out.
With an optimized GMB profile, Google Maps can feature your business information, such as your address, contact information, website URL, and photos, more prominently.
With these additional details, you can generate more direct calls, leads, and sales.
When done correctly, local SEO can help you outrank even your biggest, oldest competitors and get found by new customers.
3. Boost customer trust.
The right local SEO campaign can help you earn more trust through higher rankings.
When searching for something on Google, most online users tend to click on websites listed higher on SERPs. This is because consumers usually equate high rankings to the authenticity of a business.
And even if people look at the websites listed lower on the first page and subsequent SERPs, they are still likely to buy something from a business on the top spot of their search query result.
If your website ranks low on SERPs, customers are likely to hesitate purchasing something from you.  
With the right local SEO campaign, you can increase your rankings and make your business more visible on search queries. And this can boost the credibility and trustworthiness of your brand in the eyes of potential customers.
4. Increase customer retention.
Aside from helping you gain new customers, local SEO plays a crucial role in ensuring you retain them and keep their loyalty.
If local customers find your business by searching online and have a positive experience with your brand and product or service, they are likely to become repeat customers.
When nurtured correctly, your loyal customers can become your constant, reliable source of income.
Moreover, you can enlist their help to give you positive reviews and ratings online, which are also crucial for ranking higher on local search queries and getting new customers.
Your satisfied repeat customers can refer your business to others in the same locality, allowing you to increase your clientele further.
5. Cut down on advertisement costs.
More and more consumers are going online to look for something they want to buy and are adding "near me" to the keywords they type in the search box.
If your business appears high in the relevant search results, you are already targeting local consumers. Because of this, you can start easing back on your advertisement strategies.
This means you can discontinue or reduce the frequency of your newspaper and TV ads, flyer printing and distribution, and other offline or traditional marketing strategies.
As a result, you can save money on your overall marketing campaign.
A local SEO campaign can do wonders for your business. The sooner you include this strategy in your marketing arsenal, the faster you can experience the benefits it offers.
Author's Bio:
Eloisa Mangilinan is a full-time Content Writer at SEO Sherpa, a multi-awarded search engine optimization company in the UAE. She produces content for different niches for guest post sites, blogs and client websites. She holds a Bachelor of Science degree in Psychology from Saint Louis University.
---
Interesting Related Article: "7 Great Ways to Get Local SEO Clients"