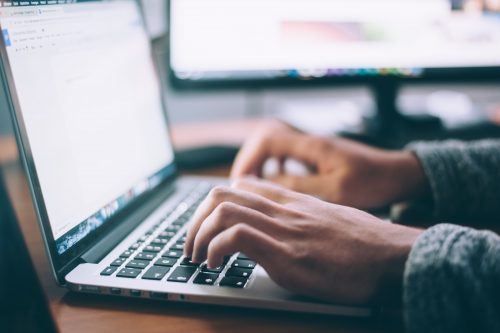 Product-based businesses seek to widen their customer base. If you are into such a business, like others, you would also want to expand your customer base. Listing your products on a well-known site or network is the best thing you can do to achieve this objective. But publishing your products on a single site can limit the number of potential clients you can get.
This is where multichannel listing on suitable platforms such as Nembol can help you. With its assistance, you can sync inventory, cross-list products, connect your channels with ease, and do a lot more. Subscribing to the premium option will benefit you more than the free option. You can have it at reasonable charges. With this option, you can publish products on as many popular channels involving big names.
The list of the channels includes Facebook Pages, Pinterest, WooCommerce, PrestaShop, Etsy, Amazon, Shopify, eBay, Tumblr, and more. It can prove to be a game-changer for your business; by listing your products on these platforms, you can reach out to those potential customers to whom you wouldn't reach out through the conventional listing approach.
What Is Multichannel Listing?
Multichannel listing refers to publishing the promotional content of products or services on various digital platforms or resources. The modern approach to it differs from the one that used to be commonplace in the past.
The traditional method chiefly relied on the promotion of products in physical stores and catalogs. In contrast, the modern version involves using a wide range of digital networks for this purpose.
Unless you are well aware of how things work, you might wonder how multichannel listing works. You might understand it easily if you know a thing or two about eCommerce platforms. In setting up multichannel listings, eCommerce platform providers play a vital role.
The whole process is centered on the integration of host sites with multiple digital channels and marketplaces. Due to it, a product or service automatically gets listed on different channels when a business owner publishes a product on an eCommerce platform.
Multichannel listing platforms charge a fee from business owners for helping them reach out to a wide range of target audiences. As regards charges, they may vary from one provider to the other. As a business owner, you can opt for a provider depending on their costs and your budget.
Benefits Of Multichannel Listing For eCommerce Businesses
Multiple channel listing brings several benefits to the table. By merging it with the best practices of email marketing, you can create a win-win situation for yourself as well as your customers. As a result, you will be able to draw the attention of potential customers and retain the existing ones.
At present, multiple channel listing has emerged as one of the best eCommerce conversion optimization tricks for businesses. It accounts for the following benefits.
1. Enhanced Conversion Rate
For brands, multichannel listing improves the visibility of products. Also, it enables business owners to explore multiple market avenues. As a result, they can make customized recommendations and have better chances of selling their listed products.
2. Higher Customer Loyalty
Multichannel listing is not just about selling products; there is more to it. It promotes interaction between business owners and their customers through phone, email, chat. Proper communication and issue resolution play a vital role in creating as well as maintaining a solid brand impression which always matters the most in the long run.
3. Wider Reach
Whether you are a big or small merchant, the broader distribution of products can be a game-changer for your business. With multiple listings, you can reach out to more prospective customers. By doing so, you can expand your business plus generate more sales.
4. Diversification Of Risk
In business, not having a backup can put you at risk. What else can define it better than the dependence on a single medium for sales? In such a situation, your business may come to a grinding halt if your account gets suspended for a reason. You would not face such risks by creating accounts on multiple channels through a multichannel listing.
5. Helpful Data Insights
Listing your products on multiple channels allows you to explore distinct sales avenues. Consequently, you get data concerning the geographical location, time zone, purchase history, and other details. This information helps you segregate your target audience and formulate an effective sales strategy for better conversion.
Apart from these benefits, multiple channel listing can also help your product-selling business in the following ways:
Higher inventory transparency
Enhanced demand sensing
Lesser errors
Better business integration
More convenience to customers
Final Thoughts
There are many reasons to diversify your marketing channels instead of relying on a single platform. It is a big step toward expanding your business and doesn't take much time or effort to list your products on the right multiple listing platforms. If you haven't considered multichannel listing for your goods yet, consider it now to avail of the above benefits.
---
Interesting Related Article: "4 Foundational Marketing Channels to Focus on in 2021"