The term "PPC" is short for "Pay-Per-Click." It's a form of marketing in which you pay a certain amount of money to an advertising network each time someone clicks your ad and visits your website. Most PPC marketing takes place on search engines such as Google and Bing, and it's a very big business. In 2021, Google earned $257.63 billion in revenue, with almost 81 percent of that coming from advertising. Microsoft's Bing, meanwhile, earned $10 billion in ad revenue in 2021.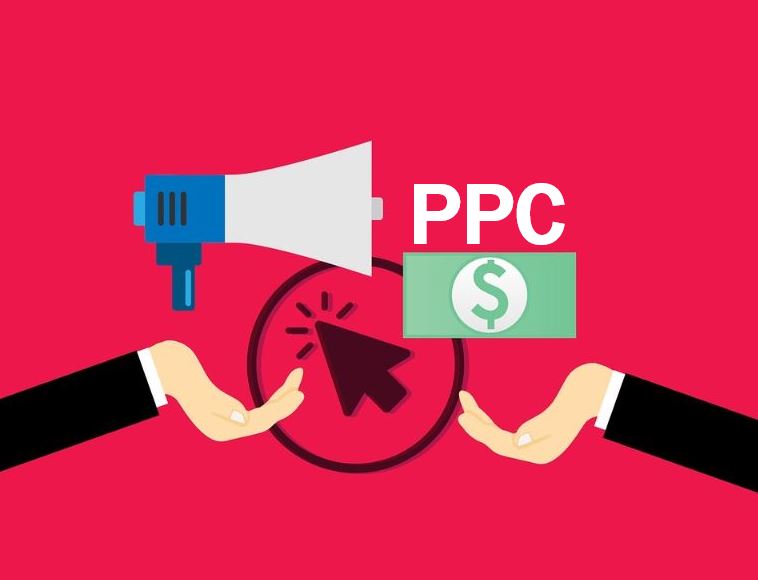 If you own an online business or are planning to start one, there's an excellent chance that PPC marketing will be a major part of your advertising plan. PPC agency Toronto can help you to save time and get extra quality work. Before you jump in and spend your entire marketing budget, though, it's worthwhile to understand what PPC marketing is and how it works. So, how does PPC marketing work?
How Does PPC Marketing Work?
PPC marketing centers around search keywords. Regardless of the industry in which you do business, there are certain keywords that are particularly important to you because people who search for those keywords are likely to be interested in the types of products that you sell. When your website is new, though, you're not likely to show up on the first page for those searches because your more established competitors will have those spots locked up for now. PPC marketing gives you a chance to get a leg up when your website isn't receiving organic traffic yet.
When you search for a commercial term on Google or Bing, you'll almost definitely see advertisements at the top of the results page. Those are PPC advertisements. To place an ad, you'll log into the advertising interface for your search engine of choice. From there, you'll select the keywords for which you'd like your website to appear along with the amount of money you're willing to pay each time someone clicks through to your website. You'll also input the text for your advertisement and the URL that people will go to after they've clicked the ad. Each time someone clicks your ad, the amount of your bid – or perhaps slightly less in some cases – is deducted from your account.
No matter what your chosen keywords are, it's likely that you'll have plenty of competition from other merchants. Whether your ad is shown on a given search results page – and the positioning of the ad – is determined in large part by how much Google or Bing expects to earn from the placement. That's based on the amount of your bid and the percentage of people who click the ad after seeing it. The ad that's most profitable for the search engine receives the most prominent placement.
History of PPC Marketing
Before PPC marketing became the standard for online advertising, companies mainly marketed their products online by paying publishers directly for placements. A placement might come in the form of a banner advertisement on a popular website. Companies would also pay for prominent positioning in web directories such as Yahoo. Companies usually paid flat fees for these types of placements, and they had to pay those fees regardless of whether the placements were successful or not.
By the end of the 1990s, Google had launched, and other search engines such as Yahoo had greatly improved the quality of their search results. Web directories weren't as popular as they used to be, and search engines had to find a way to earn revenue. Google developed the in-house solution that later became AdWords, and Yahoo acquired an AdTech company called Overture. Today, PPC advertising comprises the majority of how any search engine earns its money. Even Yahoo – a website that few younger Internet users have ever visited – still earns more than enough money to remain a going concern. Yahoo reported earnings of $7.1 billion in 2020.
What Are the Limitations of PPC Marketing?
As popular as PPC marketing is, it's not the perfect solution for all e-commerce companies. For example, some types of companies – such as vape shops and companies in the cannabis industry – aren't allowed to advertise on major search engines at all. 
Another limitation of PPC marketing is that the competition for the best keywords is always incredibly high, and the biggest companies often have enormous advertising budgets. To break through the static, you may need to bid so much that you'll end up losing money when you earn new customers. In that case, your only hope is that the acquisitions will become profitable later in the form of repeat business.
How to Avoid Losing Money with PPC Marketing
Why is PPC marketing so popular if it's so easy to blow through your entire advertising budget with little to show for it? Although many companies do lose money with PPC advertising, it is possible to earn a profit with careful planning and plenty of testing. Here's how to do it.
Choose the right keywords.

Although it may be too expensive for you to bid on the broadest and highest-traffic keywords related to your industry, there may be plenty of

long-tail keywords

that don't receive a great deal of search volume but could still be profitable for you. It usually costs less to bid on long-tail keywords.

Write your ad text carefully.

Remember that it's actually possible to spend less than your bid when someone clicks your advertisement. The amount that you spend depends in part on the ad's click-through and conversion rates. The more successful your ad is, the less you'll spend on it. Make sure that the text of the ad is as appealing as it can be.

Create a compelling landing page.

When someone clicks your ad, you'll pay for the click whether that person buys a product or not. The more compelling your offer is, the better the ad's conversion rate will be – and the less you'll pay to acquire each new customer. 

Test your ad with a small budget.

Before you commit to spending a large amount of money on your PPC campaign, start with a small budget to see how your ad performs. If the test doesn't go well, refine the ad until you find a combination that works.

Don't stop testing.

Even minor variations of a successful PPC campaign can produce better results in terms of click-through and conversion rates. An improvement in either of those statistics makes the campaign more profitable.