Everything You Need to Know About SaaS Backup Solutions
All types of organizations that care about their reputation and prosperity use online backup SaaS features to protect their data in the safest possible way. Continue with the article to get detailed info on this vital issue. 
What Is SaaS Backup?
SaaS backup software is a ground-breaking technology intended to guard and back up data produced by various SaaS products. It is fully licensed software delivered to the ultimate consumer through a cloud, meaning that it doesn't need to be installed. 
This software type is designed to store data on either private or public clouds. If any SaaS product is damaged or deleted, all the info is securely stored there. Businesses that use SaaS backup technology can recover the data saved by a selected SaaS solution and completely restore the damaged SaaS product to a fully functional state. 
Another vital point is that not all types of backup software are compatible with SaaS products. When a business owner decides to use certain SaaS backup software, he/she must check out whether it can be integrated with a SaaS app to store data. That is why popular backup solutions like SpinOne or Backupify specialize in storing and recovering product suites such as MSO 365 and Google Workspace. 
Various SaaS backup platforms provide users with unique options. However, all of them have certain common features, namely: 
cross-platform product integration

complete data restoration 

cloud or on-premises data storage

24/7 audit and administration of all data

data access control 
Why Do Businesses Need a SaaS Backup Solution?
Quality SaaS backup solutions are vital factors for the overall success of a business operating in any industry. If a company uses a trustworthy platform for cloud data loss prevention, the chances of losing any type of sensitive data are equal to zero. Therefore, organizations deadly need SaaS backup software, which: 
protects all sensitive data of a company and can recover deleted items;

guarantees stability of the businesses and raises the awareness of data-related threats; 

helps to avoid lawsuits and legal consequences in case of loss of important data due to a cyber-attack or ransomware;

ensures the businesses that all their data always remains unique and unchanged;

quickly copies all data if a business decides to switch to another service provider;

allow remote employees to access data from anywhere; 

offers low service cost and can be switched off at any time.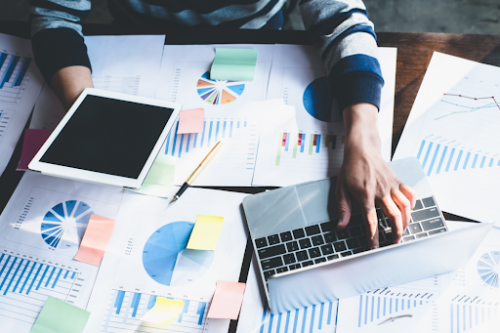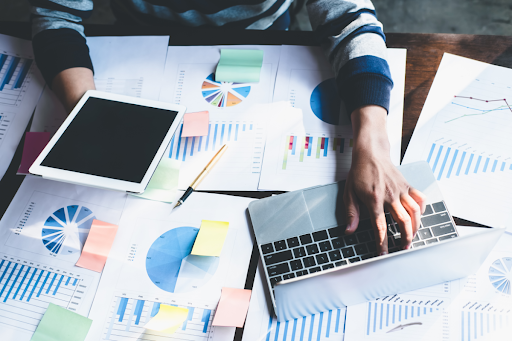 Common Ways Organizations Can Lose Cloud Data
Businesses often lose their cloud data. It usually happens for reasons like hacker attacks, viruses, human errors, and other factors. We have gathered the most common ones. 
Human error
Statistics show that human errors cause almost 50% of all data loss cases across businesses. Your personnel can accidentally rub out vital info. 
Sync errors
This type of common error occurs when controlling tools intended to make your business more efficient start ruining its critical data without any recovery option.
Hacker attacks
Cybercriminals always find new ways to steal your sensitive data. No matter how reliable your cyber defense is, it can always be hacked or bypassed.
Ransomware
Ransomware is malware that locks users' computers or personal files and demands a ransom to restore access. It is a modern type of industrial espionage. 
Malware and viruses
Every day, thousands of businesses lose terabytes of vital data to malware and viruses. Trustworthy SaaS backup platforms help in this case. 
Other
We have mentioned the most common reasons why companies may lose their data. There are dozens of other reasons. For example, your worker can be a corrupted insider and, thus, can delete or steal your vital information. 
What to Look For in SaaS Backup Solutions?
The overall data protection market offers several SaaS backup options. When a business owner decides which trustworthy platform to select, he/she should consider the following issues. 
Platform features. You need to find software with features matched with your product. The common options are immediate data encryption, fast cross-platform integration, programmed backups, threats detection, etc. 

Compliance. It is a crucial factor to consider when searching for a SaaS backup platform for your business needs. A chosen backup solution must be compliant with applicable data standards and regulations. 

Granular recovery option. In case your employee accidentally deletes an important file or an email, you will not need to recover an entire data array. This option will help to bring the deleted file back in seconds.   

Price. It is recommended that a business owner select a licensed platform with a monthly subscription available. It is a flexible model because you can pay for it whenever it is necessary. 
What Makes SpinOne the Best SaaS Data Protection Platform
SpinOne is undoubtedly among the leading SaaS backup and recovery products. The platform offers all tools necessary for data protection. They include ransomware shield, data backup solutions for Google Workplace and MSO 365, Salesforce data security, etc. Moreover, the users will always be alerted about data leaks that are detected due to the daily security audits performance.
---
Interesting Related Article: "Why Is Design Important for SaaS?"