Released in 2010, SAP HANA completely restructured the IT enterprise. With its blazing speed and innovative structure, this memory database transformed how businesses handle data. Because it's in-memory, SAP HANA allows the central processing unit to directly access RAM data rather than the SSD or hard disk, streamlining daily information processing.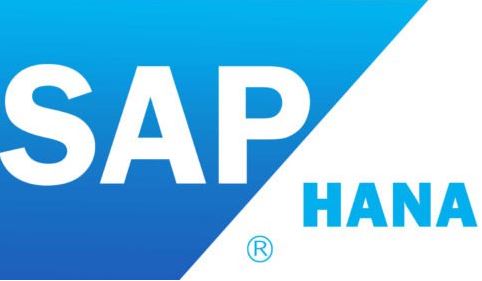 SAP HANA invites a world of possibilities into the tech industry, allowing for the emergence of new innovative business models. At its core, this database comes built with a variety of cutting-edge features, including state-of-the-art database administration and management, data virtualization, data security, development and design, and multi-model processing.
Reasons to use SAP HANA
It's paramount for any company to remain competitive on the market and outshine their competitors in adopting an efficient system to manage and consolidate unorganized data. Without investing in the right database, data will go unanalyzed, meaning your company won't reap the benefits of observing data trends. Through its advanced machine learning and analytics capabilities, SAP HANA applications provide the best technology for processing big data, performing real-time information retrieval, and gaining valuable insights.
Its in-memory capability offers swift access to data, which leads to faster processing and querying. Shorter processing time allows companies to base their decisions on real-time information and develop timely measures to overcome challenges. Therefore, although there are several analytics services for big data that can draw information from numerous unstructured and structured sources and offer insight, SAPA HANA has superior speeds, real-time capabilities, and bigger scales.
When you integrate diverse systems' transactional and analytical capabilities into a single source that guides your decision-making, SAP HANA is relatively cost-friendly. Its cross-functional transparency enables dependable workflow. Additionally, its ability to work cross-functionally and access data in multiple areas promotes real-time analytics and distributes insights throughout an organization.
SAP HANA is one of SAP's commodities built with cloud-based modeling, which drives businesses' cloud adoption. Software vendors use the cloud to provide top-of-the-line products that boost the impact of SAP HANA's capabilities. It also simplifies the administration and management of the entire IT landscape while centralizing hardware, network, and front sources.
How to maximize SAP HANA's architecture
Although SAP HANA prides itself on its superior architecture that outperforms previous products, you'll need to clearly define the reasons for migrating to enjoy its full range of benefits. Companies usually migrate to enhance their productivity by including Fiori and cloud app integration, such as Tableau and Salesforce.
Converting to SAP HANA from a traditional Relational Database Management System (RDBMS) may require a Unicode conversion, an upgraded business suite version, and a dual-stack split. Therefore, you should calculate the cost of all the changes you need to make to leverage SAP HANA's unique capabilities. Ensure that you start your migration by drafting a plan with well-defined objectives.
Hardware requirements for SAP HANA
SAP collaborates with manufacturers to create SAP HANA hardware that meets the HANA environment performance and architectural requirements, but it's not the only option. You can purchase hosting services from other sources. However, considering the HANA cloud's high-performance storage and unique features, it won't be cheap or easy to swap out hardware parts.
Cloud hosting of HANA offers several virtualization benefits but demands swift storage access, which requires constant monitoring from hardware to the application. Additionally, it requires frequent maintenance and examination of the infrastructure by cloud hosting experts. Therefore, make sure you have an excellent hosting specialist who can offer support and insight beyond what basic monitoring packages provide. Despite its more laborious maintenance requirements, HANA grants the user more customization benefits.
Supporting an SAP HANA in your company is accompanied by individual hardware costs, so you should carefully weigh between a cloud-based HANA and having your hardware. Organizations can adopt SAP HANA appliances explicitly designed for intense HANA processing. However, the devices have costly TCO. Due to its ever-evolving processing power, storage needs, and memory needs, lasting support can be difficult to obtain.
Tailored Datacenter Integration (TDI) is the other option. Although it only requires an additional power supply, the integration with old hardware renders it less dependable and presents the need for a quick hardware replacement. Therefore, it may be better to transition to the cloud, as it offers increased speed and agility, easy maintenance, and lowered TCO.
Conclusion
The future of the enterprise cloud is SAP HANA. This database management system is a perfect fit for companies that still use onsite IT infrastructure to migrate to the cloud. With its faster data processing, detailed intelligence, and better performance throughout your organization, it's well worth the investment.
---
Interesting related article: "Why you need the best database Performance monitoring tools."