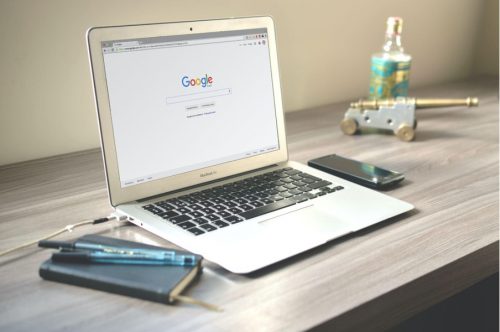 SEO optimization nowadays revolves around SEO search intent. This is because Google has gotten a lot smarter over the past 10 years. With your website and the content on it, meet the SEO search intent of the visitor and your website, blog or article will come to the top in Google.
Lead generation
As an online marketer, your goal is to attract more leads and convert them into paying customers. But for that to happen, you need to improve your brand awareness by making your business more visible to people who are actually interested in your products and services. That way you can attract a more targeted audience and reach your conversion goals faster. There are several ways to do that. But nothing can be as powerful as improving your SEO optimization to generate solid organic traffic.
Unlike the traffic you get from paid advertising and social media marketing, your organic traffic will last forever. So marketers make it their top priority to improve their search engine optimization for more organic traffic. The problem is, many marketers think that improving your SEO search engine optimization is all about creating keyword-rich content for your business. But Google has gotten a lot smarter. Instead of just looking at keywords to meet searches, it now also focuses on meeting the 'SEO search intent' aka the user's search intent. But what exactly is this SEO search intent and how do you optimize your SEO content for it? We find out in this blog about search intent.
What is SEO search intent?
Search intent or SEO search intent is nothing but the user's main goal for performing a search. Everyone has a specific goal when they are looking for something. It could be to make a purchase, gather information, find an address or something similar.
Satisfy the user's search intent
Over the years, Google has worked hard to improve its algorithm to determine the search intent of its users. Now it prioritizes ranking that content for searches, which match the user's search intent. So if you want to improve your rankings in Google, your website content must match your users' search intent.
Search Intent – Different Types
To optimize your content for search intent, you must first understand the 4 different types of search intent. So let's take a look at them.
Informative search intent
As the term suggests, you know that when the search intent is informational, the user is looking for a certain type of information. Such content is usually created in the form of tutorials, how-to posts, manuals, etc. Now you've noticed that not every question is a question. But each of these questions of the seeker is looking for more information on the subject. Google will therefore only present content that offers more specific information for the searches. That is why you will usually find Wikipedia to be one of the best results for some searches with informational intent.
The following search intent is commercial in nature. When you search for something with this intent on Google, you will see that the paid results are at the top of the SERP. Such search results are more focused on providing information about the brand than on the actual meaning of the search.
Transactional SEO search intent
Transactional search intent includes search results, which can help the user complete a transaction. For example, you want to buy a washing machine. So Google will help you make the purchase by showing you the best results. And depending on your search, it can sometimes even show you the location of stores that sell the product.
Navigational search intent
Users with navigational search intent already know which website they want to look at. They just want to navigate through different pages of their website. So Google will show you the top pages of that website so you can navigate through them with ease. Based on your search, it can even display related content such as news, mentions, etc. Once you understand the different types of search intent, you need to optimize your content to suit it.
Optimizing your content for SEO search intent
Google is smart enough to understand if people are happy with their search results. If they are interested in the search results, they are more likely to click on it. Otherwise, they scroll through to find other relevant content. But Google's main goal is to satisfy the user's search intent. So if it thinks that a certain search result is not very relative, that search result will rank lower in Google. That's why it's important to optimize your content for search intent.
Instead of basing your content on text only, use media files such as images, videos, gifs, etc. in your content. Good informative and SEO optimized media files make it easier for the searcher and Google itself to understand the content. This has a positive effect on your Google rankings.
Pop-ups can be annoying if you don't know how to use them properly. But when used strategically, it can help you increase your conversions. One way to use them is to use them with the "exit intent" enabled.
Making your content readable is extremely important. Remember, your users will not read your full text. They will only scan through it. So make your SEO content scan. You can do that by using the correct subtitles.
Google Analytics helps you understand several important metrics, such as your bounce rate percentage, average sessions, etc., which determine how successful your blog is. So find out what causes a high bounce rate percentage and a low average session and work on these aspects by improving your content. So that's about the search intent. Use it now in your SEO strategy to improve your rankings.
About the Author:
Herman Geertsema is the owner of Connect your World, a digital agency in the Hague The Netherlands. He is a very experienced SEO specialist and content marketeer with 15 years of experience.
---
Interesting Related Article: "Technical SEO in 2022 : what you have to know?"