SEO is a phrase that many business owners that have an online presence (and website owners in general – it's also relevant for people who run blogs, for example) have probably seen many times in guides and tips aimed at them. The reason for it is simple – it's fairly easy to set up a website, but getting a steady stream of visitors is much harder.
As such, if you want your website to become popular (without having to rely on just paid ads to gain users), you have to become familiar with the concept of SEO. So, what is it exactly and how can it help you attract more customers and, in turn, make the company more profitable?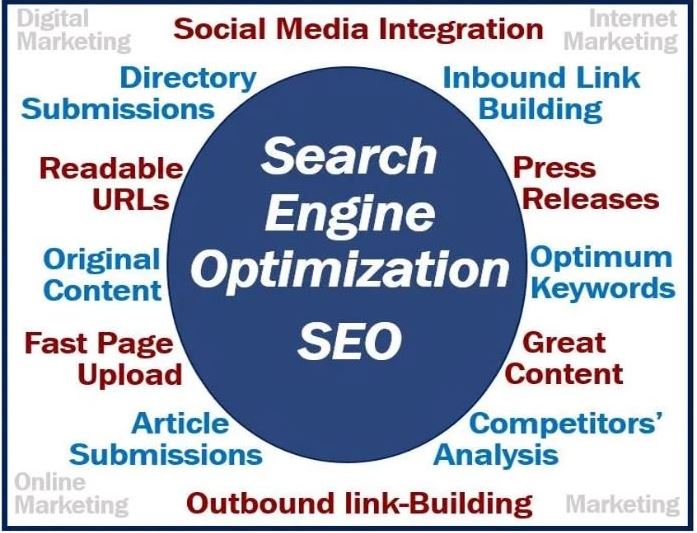 What is SEO?
SEO is short for Search Engine Optimization. It encompasses all actions that aim towards raising website's visibility on the web by increasing its ranking in search results. While "Search Engine" in SEO could refer to any engines, in reality it mostly means Google, as it's the most popular search engine by far.
It's important to acknowledge that SEO is an extremely extensive field (and it keeps getting more and more complex and advanced). Some of its main components are keyword, content, meta tags and backlinks optimization, but that is only the tip of the iceberg. Methods used may wary, because SEO efforts should be individually tailored to client's needs, business type (e-commerce, B2B, B2C) and industry to be effective.
As years go by, Google's ranking algorithms change and take into consideration a growing number of factors, thus making ranking high in search results much harder than even a couple of years ago. SEO tactics that would be more than enough to guarantee excellent results just 5 or 10 years ago are not nearly as effective nowadays. Therefore, successful Search Engine Optimization requires a lot of knowledge, as well as experience and relevant qualifications.
Why is SEO a necessity?
When searching for something on Google, customers usually only check out websites that appear on the first page of the search results. Therefore, the competition for those top spots is very steep. One could accidentally reach high positions in search results, but it's very unlikely. If you want to be on top, in most cases you will need professional assistance in the form of a SEO agency. Good SEO agency, such as Efectownia, can help you reach your target group and increase company's profits in the long term.
Thanks to effective SEO efforts, you can gain many potential customers through organic search results, without having to pay for every click. For example, if you are a credit broker operating in London, thanks to SEO customers may be able to find you company by simply searching "credit broker London" in Google and clicking on one of the top results.
SEO is not an "one and done" deal, of course – competition never sleeps, so, if you stop your SEO efforts after achieving high positions, you may soon lose them. You have to keep optimizing your content, backlinks and keywords, among others, to not fall behind. Because of that, it's important to continually invest in SEO, even when it has already led to desired results.
---
Interesting related article: "What is Digital Marketing?"