Life is uncertain and unpredictable. Who knows what the future holds for you. Therefore, it becomes necessary to safeguard your family's financial well-being, especially when you are not around. Investing in a life insurance plan is one of the best ways to provide financial stability to your loved ones.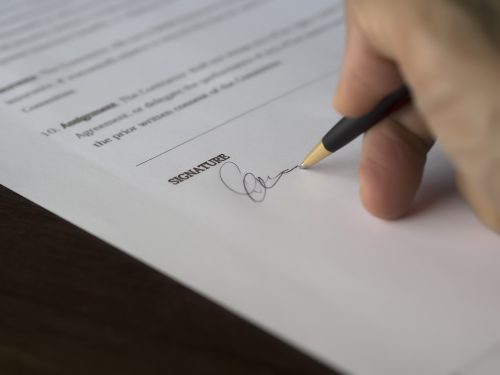 With the ongoing Coronavirus (COVD-19) pandemic, many people have realized the importance of securing their life. So, if you are planning to invest in a life insurance policy, it is advisable to understand the different plans available in the market.
Term life insurance is one of the most popular life insurance products, as it offers a high sum assured at an economical premium. Sum assured is an essential terminology of any life insurance plan, as it determines the amount of life cover. Let us understand what is sum assured and why it is an integral part of a term plan.
Definition of sum assured 
Sum assured is the amount that the nominee of your policy will receive if something unfortunate happens to you within the term plan's tenure.
Factors to consider while ascertaining the sum assured 
The sum assured of your term life insurance policy should cover all the household expenses and meet the financial aspirations of your family members even in your absence. Some aspects that you need to take into account include:
Your age is one of the most important factors that can influence the sum assured of your term policy. If you have invested in a term plan early, you can get a large sum assured at a nominal premium, as the mortality rate is considerably low at a younger age. Buying a term insurance plan during your youth will allow you to fix the premium throughout your term plan's tenure.
You need to note down all your annual household-related costs, like your grocery bill, utility bills, and the household staff's salary, among other financial obligations to determine the ideal sum assured. As you cannot predict future inflation, it is advisable to multiply your annual household expenditure by 15 to 20 times to indicate the amount that your family will require to meet all the expenses and financial aspirations.
Your income will be replaced by the death benefit that your nominees will receive in case of an untoward event. It is pertinent, especially, if you are the sole breadwinner of the family, to determine your annual earnings while ascertaining the sum assured.
Current assets and liabilities 
Understanding your net worth is a crucial aspect while finalizing the sum assured of your policy. To do this, add all your assets, like bank fixed deposits, investments, jewelry, properties, and vehicles, and subtract the aggregate value that you get with the total sum of liabilities, like house loan, car loan, credit card debts, and mortgages, among others. The sum assured should cover all your liabilities so that your family does not have to bear the financial burden of your debts. It will protect all your assets and will let your family live a stress-free life.
Besides this, various other factors, such as tenure, the post-retirement fund for your dependent, risk of certain illnesses, and funds for specific lifetime goals can influence your sum assured.
Once you carefully evaluate all these factors, you will identify the sum assured that can be sufficient for your family in case of your untimely absence. One of the best term insurance benefits is that you can opt for riders that can provide various benefits over and above your term plan. So, select the right sum assured and consider riders based on your requirements to ensure that your family members live a financially independent life if you are not there to take care of them.
---
Interesting Related Article: " Why you Must Have a Term Insurance Plan?"