Gaming laptops are specifically designed to let you soothe your passionate gaming nerves so you can enjoy the games you love at your best. But the games around you are endless, and deciding what features you actually want for your favorite game is a challenge.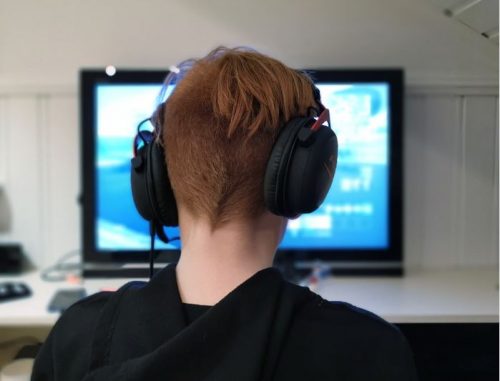 Don't tell us a gaming laptop in your friend's apartment never amazes you. We know it does. Do you want a gaming laptop for yourself but couldn't decide what budget you should manage?
See, the budget for any laptop either it's a gaming laptop or a high-school laptop majorly depends on your needs, demands, and requirements.  If you are not good with laptops, you can go with monitors as well.
For this, the first important thing is to learn which spec serves you in which ways so you can get to a decision where you know you are spending on a needed spec instead an un-necessary exclusive feature.
Before estimating precisely what is the best budget to spend on a gaming laptop, you first need to ask yourself some questions;
What kind of games are you going to play most of the time?
Do you want a primary computer or you want appealing looks, too?
Do you fancy backlit keyboard, RGB lighting, and crispier sound output?
How much burden are you going to put on your PC?
Do you need an ingenious cooling system?
The answers to all these questions may have provided you with the solution. Now its time to practically consider the budget you should have to purchase your favourite gaming laptop. You can also choose to get a customised laptop having specs of your choice.
The Features to Consider:
The features and specs you need to look forward to a gaming laptop are;
The Processor – runs software efficiently.
CPU Cooling Systems – to deal with the system heat
RAM (Random Access Memory) – Memory required to run systems
Motherboard – ties up the components together
Storage (Hard Drives and SSDs) – for faster speeding
Graphics Card (GPU) – for fluent gaming capabilities
The highest functionality you want, the ample budget you have to spend. The most expected price for Gaming Laptops is somewhere between $150 and $2000. For mid-range gaming laptops, the cost can range between $500 to $1000.
Honestly speaking, the laptop in the lowest range of $150 won't be a smart decision. You can end up getting a computer that won't run your games will lag at battery timing and will heat up more often.
Most gaming PCs $800 to $1,200 is an average price and to run 60+ frame rate games; you are supposed to spend $2,000.
The happy mid-way price that let you get an efficient laptop yet at an affordable price is somewhere between $500 to $700.
Similarly a best video editing laptop under $1000 can be used as a gaming laptop.
| | |
| --- | --- |
| Range | Average Cost |
| Low-End Gaming PC | $150 – $500 |
| Mid-Range Gaming PC | $500 – $1200 |
| High-End Gaming PC | >$1200 |
Final Verdict:
You can get the laptop of your choice at a reasonable price opting for the specs that are worth spending considering your gaming approach. A budget of between $500-$800 will be enough for a good option.
---
Interesting Related Article: "Figuring Out Which Laptop To Get"