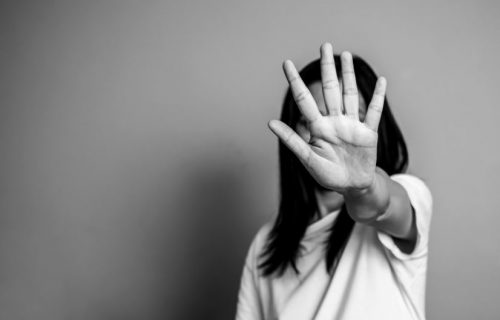 The term domestic violence is widely used, but some misconceptions surround its meaning. Many people believe that domestic violence is a criminal charge; however, that is not the case. A person cannot be charged with a crime called Domestic Violence as it is not a charge. Instead, domestic violence is an umbrella term for various charges such as assault, stalking, obstruction of property, and other criminal charges. When pressing charges or approaching the authorities regarding domestic violence, it is in the survivor's best interest to have a domestic violence lawyer who is well-versed in the area to help report the charges.
Domestic violence cases are those that have intra-family relationships involved. The term intra-family relationships are not just used for spouses. It also applies to people previously in a romantic relationship, people with blood relations such as parents, siblings, cousins, aunts, uncles, etc. Even people who do not have a romantic or a family relationship, such as roommates, can have an intra-family relationship.
Types of abuse may include physical assault, emotional abuse, intimidation, stalking, threats, isolation, etc. If an intra-family relationship between the accuser and the accused is present, the case is handed to a Domestic Violence Unit. If the case is presented to a  domestic violence court by domestic violence prosecutors, the accused is charged with a misdemeanour offence. However, if more serious criminal charges are involved, the case is handled by a different court despite an intra-family relationship. This is known as a felony court, and if the charges are proven, the guilty is charged with a felony.
Assault is defined as inflicting physical harm or unwanted physical contact upon a person or a threat or attempt made to do so. Assault is a crime and may result in criminal prosecution. Some instances of assault might be preceded by harassment. "If you are the victim of harassment, it is important to document everything that you can as close to the time that it occurs," explains Attorney David Benowitz of Price Benowitz.
There are various levels and types of assault. Some common types of assault are attempted battery, aggravated assault, intent-to-frighten assault, sexual assault, etc.
The attempted battery is an assault in which a person harms or intends to injure another person. This injury does not have to be visible, like a bruise or a mark. It includes poking or any other unwanted physical contact. An attempted battery can be a misdemeanour or a felony, depending on the case and the harm is done.
Aggravated assault is a more severe assault, usually involving a deadly weapon. This can include serious physical injury caused to another individual using a deadly weapon. It can also be having intimate relations with a person under consent. Another form is vehicular assault, in which an individual harms another by recklessly using a motor vehicle during road rage.
Intent-to-frighten assault is a threatening act that puts another individual in understandable fear of immediate injury or bodily harm. Even if there is no intent to scare the individual, if the person has reasonable fears of physical damage, the other person can be charged with simple assault.
The assault charges vary depending on the intent, involvement of weapons, the degree of injury suffered by the alleged victim, and the circumstances around the incident. Most charges involving a weapon, with or without any injuries, are felony-level charges. The circumstances around the charges change the charge from domestic violence to assault.
---
Interesting Related Article: "Crime Rates Across The US Affected By COVID-19"