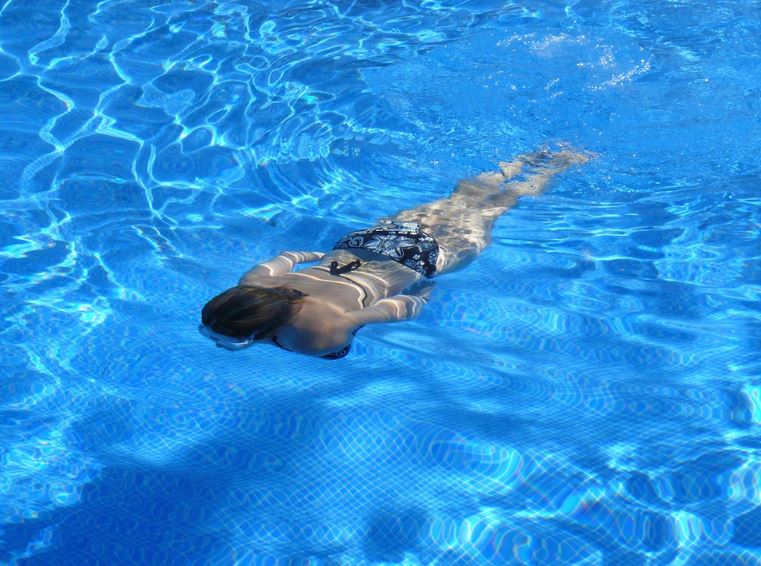 Summer is that time of year when most people want to be soaked all the time due to the high temperatures and the heatwaves. Of course, going to the beaches or swimming pools is the usual choice in such times. The joy can double if we can carry our music with us. However, most people think ruining their headphones and skip the idea of bringing headphones or earbuds with them. 
Imagine you are in the towel, stretched out on the beach and sweating; you get up, go to the shore, and cool off without thinking of ruining your earbuds. Yes, you can do this accompanied by your music with waterproof earbuds for swimming that can be synchronized with your mobile via Bluetooth. Also, you can do it, thanks to the absence of cords and resistance against water. 
Waterproof earbuds for swimming have been specially designed for listeners while they stay in contact with water and take a deep dive without taking off their earbuds. 
Waterproof swimming earbuds can resist water based on their level of Ingress Protection, represented by IPX. In order to measure the level of protection of an electronic device against water and dust, the IPXX certification is used. The first digit refers to protection against solid particles, and the second against liquids, which is generally water. Thus, earbuds with IP64 certification will be resistant to water at level 4.
There are nine IP levels to indicate the resistance level of waterproof earbuds for swimming. The levels are as follows:
Level 0
The device has no protection. 
Level 1
It is resistant to dripping water. 
Level 2
It is resistant to dripping water, but in this case, the tests are carried out by rotating the equipment 15º. 
Level 3
It resists water in the spray for a period of time of five minutes.
Level 4
It can resist pressurized water. 
Level 5
It can resist pressurized water, although in this case, the tests are carried out with higher water flow rates and lower pressures. 
Level 6
In this case, the water flow rates are even higher and the pressures even lower. 
Level 7
The device is submersible to a depth of one meter for 30 minutes.
Level 8
It supports full and continuous immersion at depths of 1.5 meters for 30 minutes.
Level 9
It resists water under pressure and high temperatures, around 80 or 100 bars of pressure and temperatures of 80º C.
Today, earbuds are a popular choice for listening to music on the go. They are lightweight, portable, and durable, and you don't have to worry about your hair getting ruined like traditional headphones. The traditional headphones have a major flaw, i.e., when it rains, you need to put them away. Now, if you like to be outdoors, in the rain, or in the pool, waterproof earbuds for swimming are your best ally. They work in exactly the same way as normal earbuds, with the added benefit that they can be put on in the water without fear of damage. However, when you buy a pair of earbuds for swimming, ensure that you select an appropriate level of protection according to your use.
---
You may be interested in: Factors To Consider Before Installing A Swimming Pool