LEI, which stands for Legal Entity Identifier, is a unique identification code/number issued to companies that participate in financial transactions within the global financial system. It is a 20-character number that is issued to corporate companies so that their identity and financial transactions can be transparent on a global level.
Financial transactions between different companies and entities (these transactions occur not just within the country but also between different countries) are susceptible to risk because they involve a massive amount. LEI code not only makes it easier to identify the participants (companies) involved in the financial transaction but also helps manage the risk associated with it.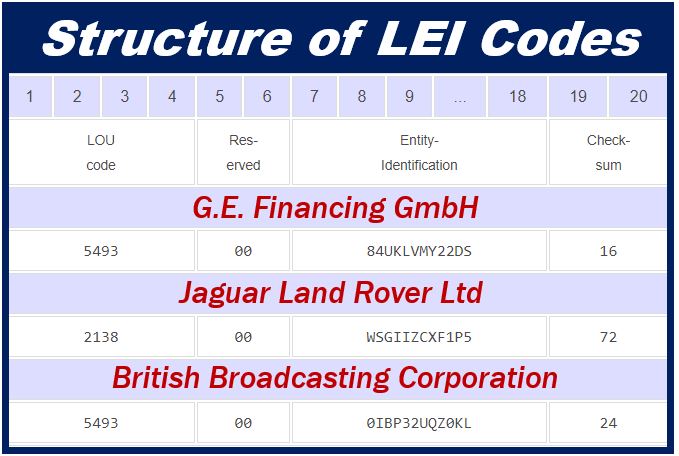 In India, the Reserve Bank of India (RBI) has made it mandatory for every company to be issued an LEI number. LEI number cannot be issued to an individual. It is always issued to a non-individual entity; in other words, it is issued to an organization, fund, corporate borrowers, or any other legal entity that engages in financial transactions. Local Operating Units (LOU) are responsible for issuing globally compatible LEI codes or LEI numbers to different market participants (companies).
These LOUs must be accredited by the Global Legal Entity Identifier Foundation (GLEIF) In India, LEI code may be obtained from Legal Entity Identifier India Ltd (LEIIL)
LEI has become an essential component for global financial transactions because this system (LEI system) enables clear identification of legal entities on a globally accessible database and improves the quality and accuracy of financial data. All financial companies are required to have an LEI if they want to participate in financial transactions.
How to obtain an LEI?
LEI can be obtained from the local operating unit or service providers like LEI registration agents. An authorized user representing the company has to register an account and fill the online registration form. This form can also be filled by a third-party service provider (LEI registration agent) on behalf of the company.
The authorized user will be required to provide his/her contact details and official email id. Other details include all the basic details of the company like the name of the company, address of the company, name and contact details of business owners, directors, CEO, etc. The authorized user has to provide all this information in the application form. The applicant will also be required to provide all the relevant details related to their parent company (only if it exists)
After providing all the relevant details, the authorized user will have to provide some documents and then select the mode of payment, after which the registration process will be completed. After submitting the application form, the local operating unit will verify and review the documents submitted by the authorized user.
The respective authorities will assign the legal entity identifier to your company within 24 hours of submitting the form.
LEI is a useful technological tool for companies if they want to protect their financial investments. It also brings transparency in financial transactions.