PrimeXBT is a next-generation Bitcoin trading platform that provides traders with 100x leverage. The platform works all over the world, except for the USA, Quebec (Canada), Algeria, Ecuador, Ethiopia, Cuba, Iran, Syria, North Korea, Sudan, Russian Federation. PrimeXBT is a strong merchant network offering a competitive affiliate program. But what is actually PrimeXBT? How does it work and what are its advantages and disadvantages? 
Where is traffic received?
Benefits of trading on Prime XBT for a trader:
Leverage 1:100 on BTC, ETH, LTC, and other currencies.

No verification.

The minimum deposit is only 0.001 BTC.

Long and short positions.

5 types of orders.

Commission on all assets – 0.05%.

Instant deposits in bitcoins.

Advanced security system.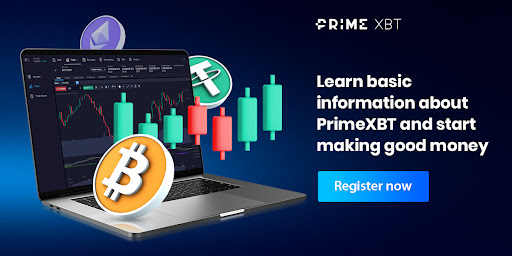 Order types
In order to hedge risks and automate trading, it is possible to set several types of trading positions, including:
regular order with instant execution.

limit orders to buy and sell, triggered when the asset reaches a certain price.

stop orders that allow you to take profit after rising or falling by a set number of basis points.

OCO – a manual combination of trading positions that are triggered depending on each other.
All of them are very good.
Sign up for PrimeXBT
The first step is to simply enter the client's E-mail and the account password that you have created on the official website, without the need to go through the identification of personal information.
Following this, you need to confirm the creation of an account through the incoming e-mail, replenish your account with an amount of at least 0.001 BTC and that's it, you can start trading.
It is worth paying attention to the fact that it is possible to deposit funds to PrimeXBT only in Bitcoin coins, otherwise, the transaction will be irretrievably lost.
Now, if necessary, you can make an internal conversion of BTC into other assets, at the request of the trader, using the built-in Changelly service, which also allows you to transfer fiat money from bank cards directly to the cryptocurrency exchange deposit in the Bitcoin cryptocurrency.
The only drawback here, by analogy with many crypto trading platforms, is the inability to directly withdraw "fiat" to the card, so you have to do this through the external address of the crypto wallet at the exchange office or similar platform.
Service Security
The resilience of the exchange against malicious attacks is ensured by the following internal policies:
regular stress testing by simulating various hacker attacks that the security systems of other platforms could not cope with.

using Google Authenticator 2-Step Verification when logging into a profile.

cold storage of cryptocurrencies using multi-signature technology.

the official site supports SSL traffic encryption.

constant monitoring of new cyber threats through partnerships with the largest antivirus laboratories.
Technical support
PrimeXBT platform experts are always ready around the clock to answer any customer questions via live chat on the site, which is very rare for crypto exchanges. In addition, other contacts are posted on the web page, including Twitter, E-mail, and Telegram.
Reporting features for affiliates
Now let's turn to your reports. Reports are one of the most underestimated yet very important aspects of any affiliate program. It's important to be able to see how much you've earned, how you've earned it, and when you've earned it, because it allows you to optimize and improve your income, what's right here?
In my opinion, in terms of PrimeXBT's reporting functionality, it is somewhat lacking. You can see all the basic data from these links, such as the number of accounts raised and commissions, but you can't go deep and see how much each of the people you invited received or how much they deposited, etc.
Getting started with PrimeXBT
Use the instructions below to get started with the PrimeXBT Affiliate Program:
Go to

PrimeXBT

.com.

Click "Register".

Fill out the registration form and confirm your email address.

Click "Account" when you are logged into your account.

Now select "Earning Partner".
You are now a successful member of the PrimeXBT Affiliate Program and can start earning immediately by sharing your specific link connection listed in the affiliate earning tab.
PrimeXBT exchange: trading conditions and withdrawal of funds
On the exchange, you can work with more than 100 assets, including popular cryptocurrencies and altcoins, currency pairs, and CFD contracts.
As they say in the reviews about PrimeXBT, in order to start working, it is enough to go through a simple registration and confirm your email address. Every new customer is offered a $50 bonus, but you need to fund your account within the first 6 hours of signing up to receive it. This can only be done with Bitcoin. Withdrawals are also in Bitcoin. The withdrawal fee is 0.0005 BTC. In addition, the exchange withdraws 0.05% of the transaction volume for a trade transaction.
The company offers margin trading as well as copy trading. You will have to open different accounts for each of these options. They practically have no differences, except for the minimum deposit amount in copy trading (there are no restrictions for a margin account).
Leverage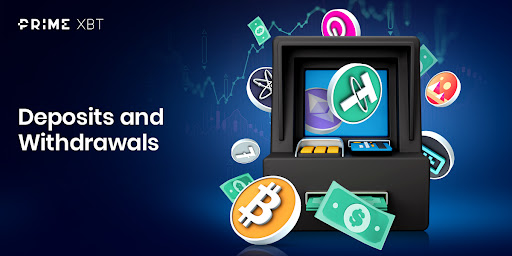 Leverage is one of the main features of PrimeXBT. The company stands out in that it offers a leverage of 1:100. This means that for every $1 USD, you get $100 of buying or selling power.
Basically, it gives you access to more market position so you can make even bigger profits or even losses.
So, for example, assuming Bitcoin is worth $10,000 and its price rose by 5% during the investment, if a traditional unleveraged exchange were used, 10 BTC could be bought for $100,000 (10 x 10 000 USD). If the price increased by 5%, the cost of BTC would be $10,500 each, so if they were sold, there would be a $5,000 investment of $100,000.
In contrast, if the same operation is executed in PrimeXBT with 1:100 leverage, only 1% of a $100,000 position is paid out, which means an upfront investment of $1,000. In the same situation, this means that $5,000 will still be earned, but only $1,000 will be invested. In other words, profits can be greatly increased with the same amount of initial capital.
PrimeXBT Partner Network Program
At first glance, the PrimeXBT affiliate program seems well-thought-out, they also provided some marketing material that you don't normally see in other crypto exchange affiliate programs – so this is good, as it allows you to start earning immediately and, most likely, with a higher conversion. The PrimeXBT Affiliate Program is open to everyone and you can open an account instantly. A valid email address and an internet connection are all you need.
Benefits of the PrimeXBT Affiliate Network Program
Affiliate programs are MADE FOR affiliates. So, naturally, there are many benefits that you, as an affiliate or marketer, can take from such programs to grow your business and earn higher returns over time. Some of the main benefits of signing up for the PrimeXBT Affiliate Program:
Professional Partners
Professional affiliates with Forex, Gambling, or Options promotion experience who want to increase their earnings.
Resource Owners
Whether you have a media resource, a listing/review website, a Telegram group, or a blog with relevant content, the platform has a lot to offer.
Bloggers, influencers.
Are you a popular blogger on Twitter or Youtube with over 5k followers? Contact them for a personalized offer today.
Private individuals
You don't have to be a professional affiliate to promote PrimeXBT. Just share your referral link on social networks.
Friendly and secure interface
In addition to all this, PrimeXBT has a very easy-to-use, fully customizable interface and includes multi-monitor support.
The trading platform is the best option in its class as it is safe, reliable, and fast. It's simple enough for beginners but includes advanced tools that professional traders need.
Graphics tools are especially useful with various types of graphics, a set of drawing tools and indicators, and the ability to work directly from graphics.
Prime XBT also boasts cutting-edge technology and best practices in investor asset protection.
Several security measures have been implemented on the platform, from protecting against DDoS attacks with Cloudflare to using an Amazon AWS server to instantly scale the platform's capacity during periods of high activity, which means no errors when submitting. There are not as many orders and downtime as with other platforms; wallet security, due to cold storage of a large amount of funds; two-factor authenticator (2FA); whitelisting bitcoin addresses; to the secure connection layer (SSL) provided by Amazon Web Services.
This is coupled with their customer service available 24/7 with a well-informed, courteous, and energetic support team, email (support@primexbt.com and info@primexbt.com), and instant web chat available on the website and on the trading floor.
Cryptocurrencies and more
PrimeXBT offers around 51 currency pairs, 41 crypto pairs, 5 commodities, and seven indices to run on its platform. And to access all of this, only an email and a password are required to open an account, so there is no need to go through the KYC procedure. Bitcoin is the only payment currency accepted by the platform.
In this sense, the portal offers cryptocurrencies, Forex, indices, and CFDs to work on its platform, as well as exchange services.
At PrimeXBT you will find:
Forex: trading in major and minor currency pairs is possible. Commissions, known as sales fees, are charged.

Cryptocurrencies: Cryptocurrencies available are Bitcoin, Litecoin, Ethereum, Ripple and EOS.

Commodities: Traders have the opportunity to speculate on the prices of commodities such as oil, gold, etc.

Indices: The world's most popular indices can be traded on the

PrimeXBT

platform. Some of them are FTSE 100, S&P 500 etc.
However, one of the more interesting options is the fact that you can actually take advantage of market movements.
Since the market for cryptocurrencies does not always increase, PrimeXBT offers methods to profit if the market goes up or down, through which you can trade with any of the most popular cryptocurrencies and cover existing holdings, or capitalize on manifestations or falls in the market.
And an exchange derivatives exchange platform. This means you can choose between two things: go long or short. Being long means that you will bet that a particular cryptocurrency will rise in price while being short means that you will bet that a particular cryptocurrency will fall in price.
But trading is not the only way to make money on the platform. PrimeXBT also has a lucrative affiliate program with four different tiers. This means that the client receives income not only from the people he contacts directly but also from the referrals of his referrals.
Replenishment and withdrawal of money from Prime XBT
There is a lot of data on PrimeXBT, but no attention is paid to payment methods.
Only in your personal account it becomes known that replenishment is possible in Bitcoin to the wallet. As stated in Prime XBT promotional materials, each trader is assigned a personal address. Money must be transferred from the wallet to the trading account: the balance can be displayed in EUR, USD, cryptocurrency, or JPY.
To withdraw funds, they need to be transferred back to the wallet from the trading account. Before applying for a withdrawal, you will have to add the address of your personal vault to the white list. The broker processes client requests manually. It also requires confirmation of transactions via email.
PrimeXBT Customer Reviews
Users comment about PrimeXBT:
"Great platform! Perfect care! Unfortunately, there are not as many stock trading options as I expected, but if you ask me if PrimeXBT is safe, yes, I have no doubt that it is!"
"PrimeXBT has very friendly and knowledgeable customer service. Especially in online banking, deposits, and withdrawals are carried out instantly or very quickly and easily. The PrimeXBT commission doesn't bother me."
"I love that the support team is available 24/7 and responds to any PrimeXBT feedback. This shows that they attach great importance to the transparency of services."
Conclusions
Investors can access both cryptocurrencies and traditional asset classes with PrimeXBT, an intuitive trading platform. Long and short margin trading is available, allowing you to make money in both rising and falling markets. PrimeXBT is a strong contender thanks to its low fees, global reach, leverage across asset classes, referral rewards program, and global presence. Collaborative investing allows novice traders to follow the methods of more experienced and successful traders, creating a versatile trading platform that will work for both inexperienced and more experienced traders!
---
Interesting Related Article: "Finding Your Perfect Match: Choosing the Best CFD Trading Platform"