Finding a good web design company to create your website for you is extremely important. A good website will help convert visitors into customers. According to Ramotion, a web design agency doesn't matter where you are located, if you want to start a website you will need a good web design company.
Whether you are looking for a website design agency in Liverpool or London or an Atlanta web design company, it is important to know what factors make a web design company good.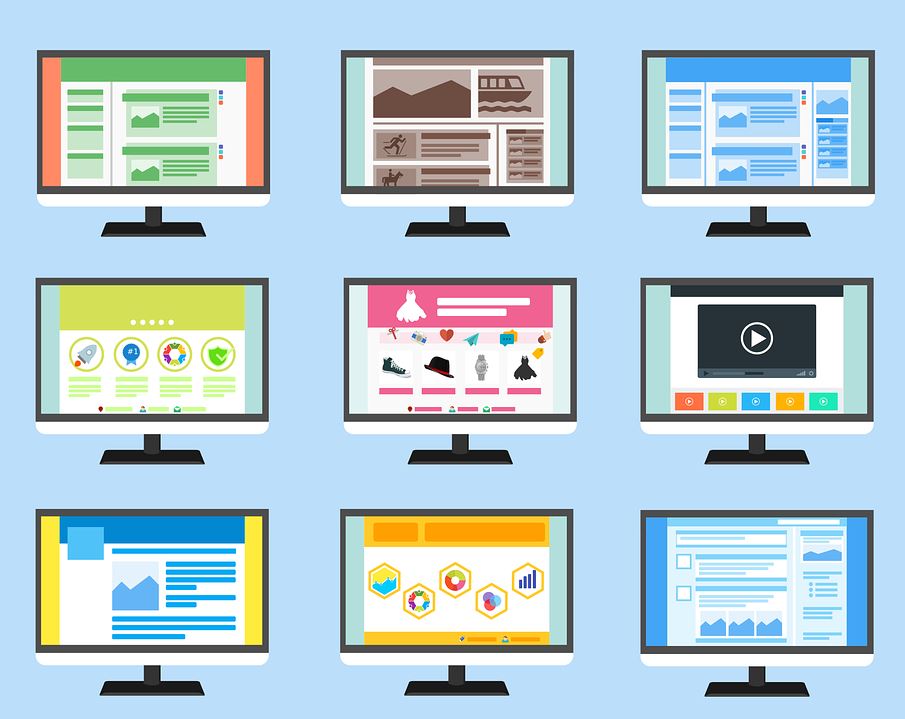 In this article, we will discuss 5 things that make good web design and how to find a good web design company.
Software capability
The first and most important thing when offering any service is having the ability to perform that service well. Web design is unique because designers need to be well – versed in the conventions of design, as well as the computer software programs needed to create different types of websites.
The company's web designers need to have sufficient knowledge of the software programs available in order to turn their client's specific vision into a concrete product. There are a few core programs used for website creation, but there are several programs available for use. While good web designers do not need to be able to use all of them, they do need to have a good base knowledge of how the website creation software works.
Ideally, designers would have enough basic knowledge of software programs to be able to adapt to different software programs easily. Not all websites need to be created from scratch, however, designers also need to be able to work with the software programs that the website was originally created on, or be able to translate the information from the existing website into a new software format.
Creativity
As with any creative outlet, web designers should be well versed in the material that they work with. A good web designer should be familiar with the conventions of professional design, as well as good software design programs.
There are many aspects when creating a website, such as the organization of information, the flow of website navigation, and creating a clean, polished look that communicates the personality of the client's business.
Web Design is an art form, and just like any other form of design, it is constantly evolving and changing. A great web design company should be able to keep customers updated on the latest innovations in software and design to keep their clients' websites fresh and unique.
If the client wants a brand new website, then the designer needs to have the ability to use whatever is available to them to create what the client wants. If the client wants the designer to update their old website, then they need to be able to find creative solutions to turn the old site into an updated one.
A reasonable contract/price
Anytime you hire a professional service provider, you will usually have to sign a contract with the provider. A contract should include the price of services, contingencies in case of technology failure or other problems, refund policies, and many other logistical details.
Ideally, it should be easy to read, but they are often filled with legal jargon. Especially if you are representing an agency, it is a good idea to have a lawyer pre-read the contract before signing it. A great web design company, however, will have an easy-to-understand contract with reasonable business agreements, from communication protocol to prices for the services provided.
Prices for web design services can vary widely across the board. There are a lot of factors to take into consideration, including the size and challenge of the project, location of the provider, and quality of work. It is always a good idea to create a budget for the project and then search for a good provider.
Just as with any service, web designers need to prove that the services that they provide are worth what they charge. A portfolio is a great way to determine if the quality of their work is worth the price.
A detailed portfolio
Most service providers and artists have a portfolio of their completed work available to be review by potential clients. The portfolio is often a simple list of links to websites that the company has successfully designed for other clients. A picture, or in this case a link, is worth a thousand words.
Detailed descriptions for services and service packages are great, but potential clients usually want to see examples of completed work because it shows that the company has capable designers that produce quality work. If a web design company can provide an expansive portfolio of projects that have already been completed, then customers can more easily see what kind of services are available to them.
A good portfolio can also establish trust with potential clients by showing them that the services you provide are high – quality. With solo freelancers, the options for clients are often limited to designing the website itself, but larger entities can often provide more services. Often these larger entities also provide packages for social media campaigns, SEO (Search Engine Optimization), and other internet marketing – related services. Some even offer continued website maintenance services to keep the website running properly with continued use.
Most solo or agency web designers only create the site, and maintenance is left up to the customer, so companies that offer these services at an affordable price are exceptional.
Communication and listening skills
Communication is arguably one of the most important skills when it comes to running any business, and web design is no exception. A good communicator knows which questions to ask their customers, as well as how to effectively and succinctly answer any questions that are asked of them.
A good web designer should be able to clearly answer questions about what they know how to do, which services they offer, and their overall approach to design. It is a good business practice to be completely transparent about what services are offered, what they are worth, and what is the best thing to suit the client's needs.
Being able to effectively express yourself is an essential skill, but the other side of communication is listening. A great web designer needs to be able to listen to what their customers need and respond accordingly.
For example, if a client says they need to be able to be consistently available for questions from their clients on their website, then the web designer should be able to recommend a list of options, such as a live – chatbot or email submission box for inquiries.
If the client is dissatisfied with their product, then the company should be able to listen to their reasons for dissatisfaction and respond appropriately.
---
Interesting Related Article: "Benefits of Hiring a Web Design Agency"