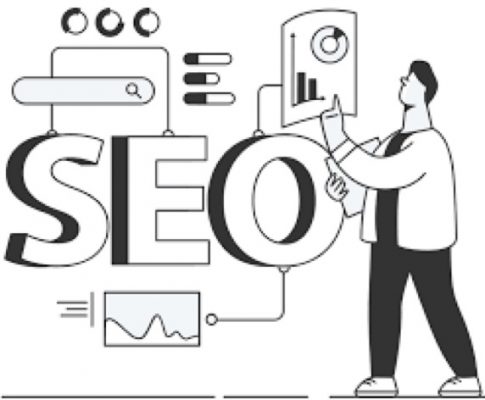 Marketing exercises are vital for any business to sustain itself in the market for a long time. As most enterprises run online nowadays, SEO has become a promising aspect of marketing. Automatically, SEO organizations like the Red Search SEO Agency have gained much relevance.
If you are about to start a business, hiring an SEO agency might be one of the primary things to do. Here, you can check the facts that make SEO an effective marketing exercise. 
Perks Of SEO For Businesses!
1.  SEO enhances the exposure of a website
Search Engine Optimization primarily ensures the SERP rank of a website. As the visibility of your business-related website boosts up, more web audiences come to know about your business. Thus, you can be sure about your site's web exposure while investing in it. 
This attracts potential customers to visit your site and check your services. So, you can see that one vital aspect of marketing is covered by SEO. 
2. SEO improves the usability of a site
In most organizations like the Red Search SEO Agency, devoted experts ensure that your site remains in the best condition. As a result, its usability is always up to the mark.
Any person browsing a website will always love to handle it if it has proper usability. They can thoroughly check the services and go through the customer review section. As a result, they can build a positive thought regarding your business and show interest in making a deal with you.
3. SEO helps to understand customer behavior
You would stay in touch with the SEO agency if you have invested in it. It can help you understand the customers' behavior at any specific time.
Any SEO agency can give you the SERP data, search data, and analytics report whenever you ask for it. These reports can help you understand the needs of the customers. Accordingly, you can take vital business decisions and make your venture relevant to your customers. This is a crucial marketing exercise that SEO can effectively execute.
4. SEO can be the PR for your business
Brand positioning can become an easy task if your site has proper SEO. Good SEO always means good PR. So, you can quickly introduce a new service or product on your site.
Moreover, you can also track the brand with the help of data and reports already mentioned above. With good Public Relations, you can satisfy the customers longer. 
Final Words
Choosing an SEO company like the Red Search SEO Agency can be easy. All you have to do is shortlist the best SEO companies in your area and check their packages. Always judge an agency based on its market presence and the conveniences that it promises to offer.
Finally, you must also check if it has a stronghold on local SEO. This can help you a lot if you open a new business that needs top-class regional exposure. Remember that SEO is a long-term process, but it can give outstanding results. 
---
Interesting Related Article: "What is search engine optimization (SEO)? SEO explained"