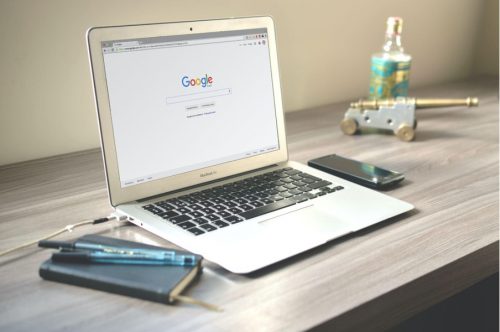 What is SEO?
SEO, short for Search Engine Optimisation, involves optimising a website to maximise its rankings on Search Engine Results Pages, thereby increasing the website's visibility, and ultimately attracting and driving organic traffic to the website.
When a website is correctly optimised for SEO, its search engine ranking is increased – causing it to appear ahead of other ranked competitors whenever online audiences search for relevant search terms and related keywords in a search engine such as Google or Bing. This aspect of SEO is classified as Keyword Optimisation and is an important factor in increasing search engine visibility. Keyword Optimisation is executed largely through the production of relevant written content – copy that focuses on optimising a website by including subject-specific search terms and keywords within the website content.
Another element of Search Engine Optimisation is Technical SEO, which involves ensuring that a website meets search engines' preferred technical specifications and criteria required to appear within the upper rankings on search engine results pages. Good Technical SEO, when executed correctly, is mostly related to page loading speed and useability, as well as meeting other technical parameters to correspond with search engine preferences.
For Technical SEO to work, it is important to build a website using the best platforms to ensure that the website is technically optimised to meet required search engine preferences and ranking criteria. There are several online platforms available on which to choose to build a website, one of the most popular being WordPress. Importantly, for the best results, it is advisable to engage the services of a professional website developer to build your WordPress site.
The Best Website Platforms for SEO
Why is the choice of website platform crucial for Search Engine Optimisation, you ask? By choosing the best platform for SEO, you will ensure that your website is primed to meet the characteristics of Technical SEO which will make it preferred by search engines, and as a result, ranked preferentially in search engine results.
While there are many popular website platforms available – including WIX and Squarespace, for example – and for eCommerce websites, Shopify is also an option; in terms of ensuring that a website is correctly optimised specifically for SEO, one of the best platforms to choose from is WordPress.
Choosing WordPress for your website platform will ensure that your site is easily navigable and interactive and that it allows for optimal user experience. Technical SEO is made easy through WordPress, as this website platform automatically allows for best practice internal linking and navigation, as well as optimised page speed and usability – all technical characteristics that search engines treat preferentially in terms of ranking a website.
Engaging the assistance of a WordPress website developer is crucial to ensuring that your website will meet the technical preferences and criteria specifications of search engines. By employing a professional service such as WordPress development in Melbourne, you will ensure that your website is purpose-built to be correctly optimised for SEO.
Why is SEO important?
SEO is important because it increases the online visibility of a website, and drives a flow of organic traffic to the website. In this way, it can attract new users to the website – which for a business, can mean acquiring new customers!
In other words, optimising your website will mean you can reach more people – people who are searching for related search terms, and keywords specific to your website or business. Importantly, if your website is not Search Engine Optimised, you could be missing out on a huge chunk of the market – potential customers who are searching for products and services related to your offering, and who may instead be clicking on competitors' websites that are ranking higher in search results because they are employing SEO!
Crucially, Search Engine Optimisation can be used not only to maximise your website's visibility, but also to increase brand awareness and reach, and to attract new customers to your website. Further, SEO can be used to outrun and outrank your competition online, steering online users to your offering instead. By ensuring that your website is ranked as highly as possible on search engine results pages when users search for related keywords and search terms, you can rest assured that your customers will find you!
---
Interesting Related Article: "How to Increase Your Traffic and Grow Your Business with SEO"