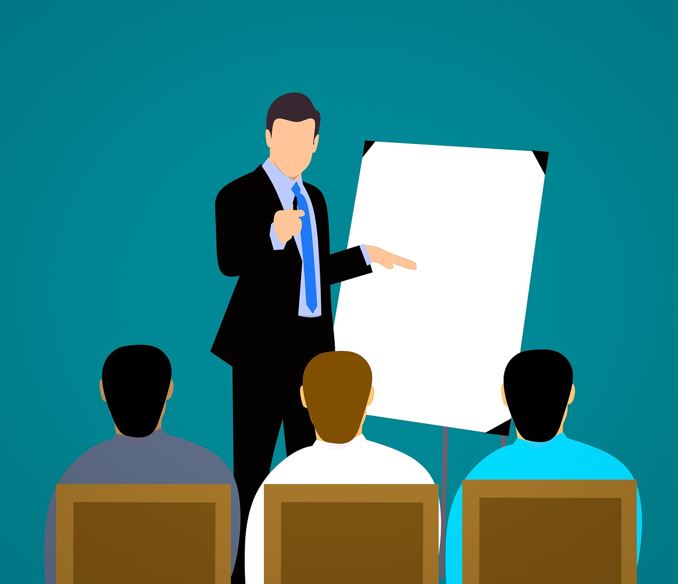 Your brand presentation needs to make a lasting impression. To do this, it needs to be unique, engaging, and leave no essential questions unanswered.
When an investor or prospect leaves your presentation, they should have a good idea of what your brand is all about. If you want to ensure cohesion, clarity and impact, then your demonstration needs to include some key information about your business.
Working with a professional PowerPoint design agency will further ensure that your presentation distills your brand's message and vision in a way that is aesthetic, concise and clear.
When preparing your big brand presentation, make sure that this information is conveyed:
Who You Are: Branding
After you deliver your brand or pitch presentation, the audience should be able to recognize your brand the next time they see it.
According to Inc, it's estimated that, on average, consistent branding results in a 23 percent increase in revenue — but branding isn't just your logo. Branding consistency is everything your brand touches —including how you package and present it.
Ensure consistent branding on your slides when you get the help of a PowerPoint agency. A professional presentation company will have the in-house tools to design custom templates that will boast your brand's colours, typeface and logo — your branding guide. You can always visit Stinson Design to get a free quote if you are interested in custom templates and other design services.
What You Do: Mission Statement
HubSpot defines a mission statement as "an action-oriented vision statement, declaring the purpose an organization services to its audience."
What your brand does needs to be clearly addressed in your presentation and should even be its overarching theme. You don't want your investor to be left not knowing what exactly it is that your brand is promising to provide.
How You Will Do This: Business Model
Make sure to thoroughly explain how exactly you will achieve your mission statement, and the moving parts of your services.
It's essential to make it clear how this service will be provided, and the resources, staff and other elements necessary to provide this service.
Who You Are Doing This For: Demographics
Who currently needs your services? Who may need your services in the future? These are questions that your presentation needs to answer.
When explaining your demographic, also make sure it's made clear how you plan on reaching this target audience and why they are your target.
Your investor or potential prospects will want to know who exactly you're targeting as this will impact your brand's aesthetic, approach and reach — for example, an investor will want to know if you are targeting a niche demographic and just how large and affluent this group is.
Why You Are Different: The Competition
You want to make it clear why you are unique. Explain how your approach will provide a better solution than others, and why you will be favoured over any other brand in your related industry.
It's also important for your investor or prospect to be able to see what type of company is comparable to your brand. Help them gauge what your competition is, and how competitive your offerings are.
What Your Goals Are: Plans for Growth
An essential piece of information your presentation needs to share is where your brand is going. If you have a 5-year plan or a 10-year plan, it needs to be conveyed.
Your investors and prospects need to see not only where you are now, but where you are going and how your brand can expand and become more profitable in the future.
Your investors and prospects should leave your presentation with all the information they need to make an educated decision about your brand.