Whether you require the services of a transportation company because you are moving homes with your family to another state or whether you've bought a new car that you need to transport and are looking for someone to professionally handle the entire process. In this article, we discuss and explain the entire logistics behind hiring a vehicle transportation company.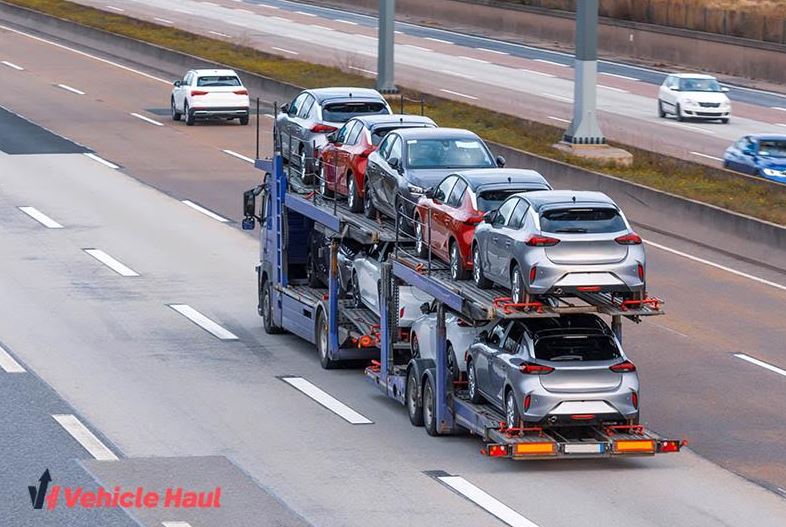 How do you know which company to choose? Pretty much all vehicle transportation companies have great websites, and communicate with their clientele about the many benefits they offer should the client opt for them, making it hard to choose a company solely based on the website alone, that's why we are suggesting you consider the following 4 factors that can help you find 'the one'.
Before you contact them, check out their reviews
Before you commit to the communication of any kind with a company for the transportation of your vehicle, check out how satisfied their existing customers are. What's the point of wasting your time on sending an inquiry and dealing with all follow-up communication with a company that has bad reviews on the internet. Check out their rating on Google My Business, Yelp, and on their social media.
If you see that their average rating is somewhere around 4-4.5 you can consider them reliable. Don't expect a rating of 5 because it isn't realistic that a company that has been in the business for a long time didn't have a single unsatisfied customer who for whatever reason maybe gave them a lower rating.
Also, check the number of ratings, if you find that a company has only a couple of ratings all posted in a short time frame and all giving ratings of 5, you can consider this a fraud.
Therefore, the point is to find a car shipping company that has been in the business long enough to have ratings for at least the last 2-3 years with an average rating of over 4.
Is the company licensed?
It is of utmost importance that you make sure that the company you wish to hire for the transportation of your vehicle is licensed for this particular type of service, and the best way to check this is to ask them to show you two licenses DOT (U.S. Department of Transportation) and FMCSA (Federal Motor Carrier Safety Administration). The DOT license will prove the safety and other reports of the company in question.
What type of insurance do they have?
Should the vehicle transportation company be licensed, then it implies that they are insured. Check out the type of insurance they have, to which value your vehicle is insured during transport, what the insurance covers and what it does not, and in which cases you may not covered by their insurance.
If you are uncertain about any of the aforementioned policies, ask them to transparently state every point of their insurance policy.
Does the offer you have received include the entire service?  
This is of utmost importance, companies often have hidden costs so that the price seems more attractive upon offer, and yes, it's a pain, but many companies do this. Once you have checked their reviews, their licenses, and their insurance policies, inquired, and received an offer for the transportation of your vehicle from point A to B it is very important to check that there aren't any additional hidden costs. Is it a realistic offer and has everything been calculated into your price so that you shouldn't have any nasty surprises having to pay additional costs?
These are the 4 primary parameters for choosing a company for the transportation of your vehicle, the rest is up to your gut feeling, the friendliness of the support center as well as the speed of transportation itself.
---
Interesting Related Article: "How Transportation Signs Improve the Operational Efficiency of the Transit Industry"