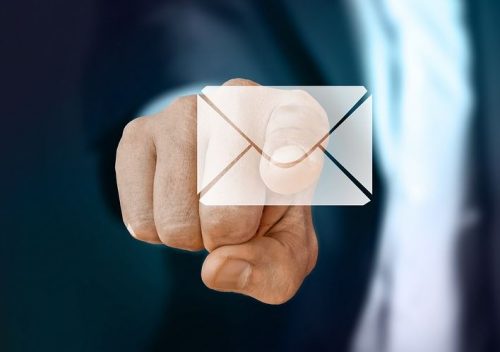 Windows Mail and Outlook are Microsoft's two proprietary email apps for Windows, but many Windows users may benefit from switching to a third-party Windows email app.
Using an alternative to Windows Mail or Microsoft Outlook can help improve you and your team's communication and collaboration, making you more productive overall.
Why use a third-party email app for Windows?
The main reason why you should consider switching to a third-party email app for Windows is that they generally tend to have far more features and functionality than Microsoft's email apps.
Sure, Windows Mail or Outlook are just fine if you only need to send and receive the occasional email. But, if emailing is a big part of your day and something you rely on heavily for communicating with teammates and clients, you probably want something more robust.
If you're ready to choose a new email app for Windows, check for some (or all) of the below features and functions to help guide your decision. As long as the email app you choose checks most of the boxes, you'll be well on your way to optimizing your productivity!
6 Things To Look for in Alternative Windows Email Apps
Ability to sync multiple calendars
Using multiple calendar apps forces you to jump back and forth between your email app and different personal and professional calendars. 
This complicates your time management and makes it harder to stay on top of all your work meetings, lunch dates, personal appointments, and everything else going on in your life.
That's why, when you're searching for a new email app for your Windows device, one of the first things you should check for is the ability to sync all the calendars you already use to the app.
Having all your dates and deadlines in one central location streamlines your time management and helps ensure you don't miss any important events.
Built-in video conferencing
If you've been working from home at all during the past year, you've almost certainly had your fair share of video meetings. 
Video meetings are great for connecting with team members working remotely, but everyone seems to have their own preference of video conferencing apps. This results in you needing to download or sign up for more video meeting apps than you really need to use.
When you choose an email app with built-in video conferencing, you can quickly start a meeting with your teammates right from your inbox — there's no need to send out meeting links from another third-party app.
Team/group chat
The traditional email format is great for sending more formal communications, but long email threads can quickly get cluttered and confusing. 
For more natural, effective communication with team members, clients, and vendors, look for an email app for Windows that has built-in chat functionality.
Built-in team/group chat gives you the option to discuss things less formally, just like you do via messaging apps, without the need to hop over to another app to do so.
Without so many repetitive subject lines, headers, footers, signatures, and other email content to sift through, it's much easier to get the information you need and be more productive.
Advanced search
Another essential feature to look for in your new email app is advanced search capability. This allows you to rapidly find old emails by searching using keywords or senders' names and additional filters. The more filters you can add, the more you can narrow down your search.
That way, you're not scrolling through your endless inbox just to try and find one important piece of information someone sent you a while ago or opening up every email attachment trying to find the one you need to use right now.
Task management
Email apps don't have to be just for emailing, and the best ones do much more than let you send and receive messages.
Truly great email apps for Windows improve your organization and increase your productivity by providing additional features like tasks and to-do lists. 
With built-in tasks and to-do lists, your email app functions as an all-in-one workspace to help you stay on top of projects and deadlines.
If you and your team all hop on board and start using the same email app for Windows, you can also assign tasks to team members, receive instant updates on their progress, and collaborate on tasks and to-dos in real time.
Priority email filtering
A final key feature you should check for before committing to a new email app for Windows is priority email filtering. 
This is a function that automatically filters out low-priority emails, such as promotional marketing/advertising emails and social media notification emails, so they don't take up space in your main inbox and distract you from what you need to see most.
Such filtering automatically declutters your email inbox and ensures you don't miss something important in the middle of all the noise.
When you're ready to deal with lower priority emails, you can jump to the other inbox and read and/or delete all the less important stuff.
---
Interesting Related Article: "How Important Is Email Deliverability?"