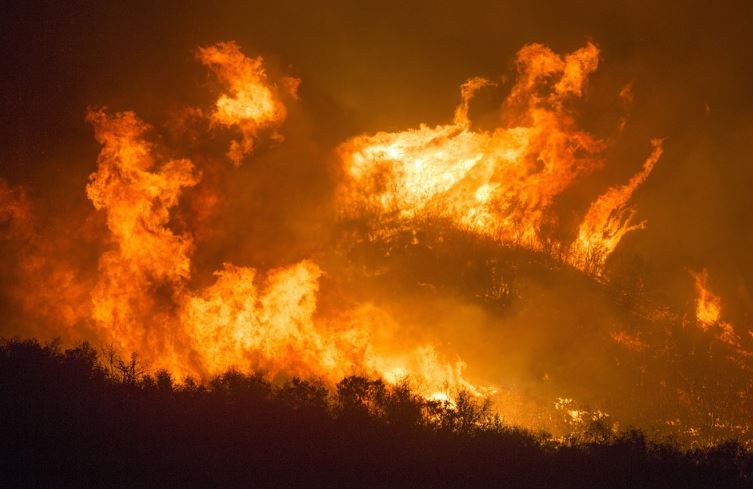 For most of us, a fire in our home is one of the scariest possible scenarios. It's easy to read about fires, but no one can imagine what it's like to be caught in one and deal with the consequences.
A smoke alarm going off isn't simply a warning that something is wrong, and you should escape immediately; it's also a signal that things are about to change. It's a multi-levelled problem since fire causes water and smoke damage. It's painful to see your home burn as it was built with love and filled with valuable goods that cannot be replaced after a fire.
You may have arrived at a crossroads in your life after a fire, and we're here to help you find your way through it. It might be challenging to know where to begin and what to do immediately once your home has caught fire. This blog discusses the actions that you must take after fire damage!
1. Look after your family
Fire may do a lot of harm. It's a complete chaos and panic situation. You could neglect the most crucial things in your stress. This situation may sound self-evident, but it's easy to become overwhelmed and confused in the heat of the moment, neglecting to complete even the most fundamental tasks. You should determine if you were alone or with someone else.
It would help if you waited and then contact all your relatives who are not with you. Tell them what happened, as well as the status of any other friends or family members who are with you. You should call a close friend if none of your family members is available. As you begin the fire repair process, you will want some help.
If you rent your house, make sure you notify the landlord right away to make choices regarding the property and begin the recovery process.
2. Contact your home insurance 
Once the condition is stable, you need to contact your insurance company and report them about the fire damage. Fire damage causes massive damage to the property, and you need to rehabilitate the whole house. You should call your insurance company immediately so that they can start the claim process immediately.
You should hear them carefully and tell them all the aspects of fire damage, such as where the fire took place? When did the incident take place? You should give all the information to them and listen to the further instruction given by them. List down all the documents that you need to submit for the claim process.
The insurance company will also send an adjuster who will analyse the damage that took place on the place, and they will ensure the amount of claim you will receive. If you hire a professional restoration company, it is much better for you as they partner with leading insurance companies, which reduce the efforts and time of the process.
3. Check the content of the house
The extent of the fire determines the amount of damage. The fire not only destroys the structure's outside but also destroys everything within. The fire destroys items that have sentimental or emotional significance.
It's critical to figure out which materials may be reused or salvaged and which should be discarded. Food, whether canned or not, should be discarded since it has absorbed the poisonous vapours present. If you eat them, they could make you sick.
Toss out any garments that have been damaged by fire or water and get the remainder dry cleaned or washed before using to avoid allergies.
You should discard all medications and cosmetics because they are no longer appropriate for use. It would help if you kept nothing since it might harm your health. If you don't know how to clean it or need help with usage, always contact your repair business.
Last Few Words!
While you are going through something that no one wants to go through, this tragedy will damage you financially and emotionally since it is difficult to witness your home burn down to ash, and sometimes it leaves a scar that cannot be healed.
However, the most important thing is that you and your family are safe. Fire damage create a lot of panic and take prompt action. Always contact the fire department first, followed by a restoration firm to get your home back into a habitable condition. 
---
You may be interested in: A Fire Extinguisher? — a Sure Way to Keep Safe