The success of a product launch is essential to any organization. No matter the size of your business or the sector you are in, your new product has to generate interest, draw clients, and generate revenue. 
Choose the appropriate components and methods for your launch in order to develop a successful one. 
Then think about any obstacles you could encounter. To create a strategy that will support the success of your new product, you may even draw inspiration from the successful launches of other businesses.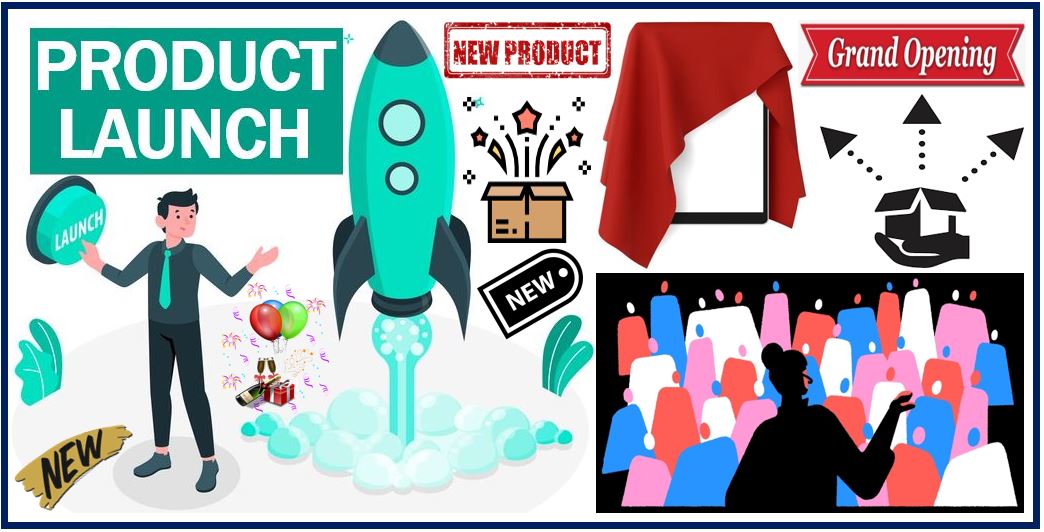 Whether you're debuting a brand-new men's fragrance, announcing the newest car in your lineup, or announcing the release of a major motion picture, how you introduce it to the public has a significant impact on how successful these goods, services, or brand's messaging end up being.
When done well, debuts may increase excitement, curiosity, and revenue. But, if done incorrectly, they might damage a brand's reputation.
The window of opportunity for launches to succeed is fast closing at the same time; products that don't demonstrate their worth via strong early sales are taken off the shelves, new services lose steam, and brand messages vanish more swiftly than before.
Despite these significant market shifts, more than half of the firms have modified their launch strategies relatively little over the previous 20 years. 
Yet those that have adopted a comprehensive strategy for launches are benefiting from it.
These are the tips we provide for a successful product launch plan.
Study up before you go
According to Aliza Naiman, marketing manager of Olgam Life: "Leaders identify and comprehend their target audience before the big reveal, in contrast to many marketers who continue to depend only on instinct. 
Before launching, these leaders are more likely to use social listening tools on websites like Twitter; as a consequence, they are more than twice as likely to be aware of the audience's preferences." 
Use your voice
Launch leaders are more than likely to provide a unique viewpoint and build an emotional connection with their audience during a launch. 
This sets them apart from more circumspect rivals. Yet, authenticity is crucial, and social listening may be a crucial part of creating a message that seems and feels genuine.
Put the People First, Not the Product
Susan Melony, the CMO of FreePeopleSearch shares: "Steve Jobs seldom discusses the many characteristics of Apple products. He doesn't tout the iPhone's CPU speed or screen quality when he's on stage, for instance. 
He was aware that the majority of people don't care, and those who are interested can quickly locate such information on Apple's website or device manuals.
Instead, he makes a point of highlighting how the product impacts you. He discussed how cumbersome it is to carry both a phone and an MP3 player and how an iPhone combines both into a single, portable gadget. 
It's about efficiency, flair, and simplicity—all things he is aware people care about. It also requires discipline. 
It's natural to believe that your consumer feels the same way when you debut a product since everyone in your organization is undoubtedly enthused about the technical details and all the innovative ways it pushes the limit. 
Consumers are concerned with their issues and how your product will benefit them.
You must thus structure your marketing in that manner. 
Provide them with a captivating image of how your product will improve their lives rather than merely explaining what it does or why it is better. It is what energizes people." 
Make the launch of your product a public event
Joshua Rich, owner of Bullseye Location shares: "You won't see a PR lackey trundling out onto the stage to read a press release when Apple introduces a new product. 
In order to let everyone know that something significant is occurring and that they should pay attention, they organize a full event around it and even shut down their online business.
And who is the star of the show? Steve Jobs, the company's CEO, to be exact. He is more of a showman than a speaker, arranging every word and gesture for the launch days or even weeks in advance in order to captivate the audience.
And it works for everyone, not just Steve. If you have the money, have a large press conference to advertise your new products. 
If not, at least have a virtual event of some type. The media and prospective consumers are likely to take your product launch more seriously if you make a big deal out of it, and this will show in your product sales." 
Determine Your Market's Size
Knowing which groups of people are most likely to buy your goods will be crucial to your marketing approach and message. 
Mistakes, like not knowing your target market or selling to the incorrect demographic, may derail any product launch.
Determine Your Rivals
Don't make the error of lacking knowledge about your rivals. You won't know what to do to increase sales if you don't know who your competition is. 
By researching your rivals' offerings and marketing tactics, you may position yourself to capitalize on their flaws and win over consumers with your product.
Deliver a Product That Your Clients Would Wish to Flaunt
Carl Jensen, owner of Compare Banks also shares an example from the success of Apple. He states: "Apple is aware of how important its brand is to its success.
That's one of the main explanations for why they prioritize form. 
Consumers are aware of and rely on the visual appeal of Apple goods. Apple would almost surely see a significant decline in market share if it abruptly ceased introducing gorgeous products.
Don't undervalue the significance of how your product looks. No matter how beneficial it is, if it's unattractive, your consumers won't want to show it to their friends and coworkers and will instead keep it to themselves. 
The sales of your products may be significantly impacted by a professional design since it encourages conversation both online and offline." 
---
Interesting Related Article: "How to host the perfect product launch event; dos and don'ts edition "