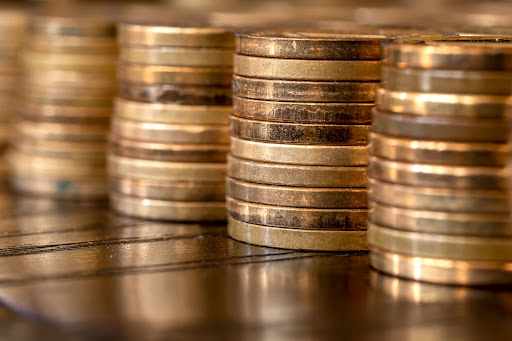 Businesses are not simple to run. Between contracting employees, dealing with taxes, budgeting, IT, and more, a bank account should be the least of your worries. However, if your business bank account was recently shut down, don't panic. 
After getting a letter from your bank stating that they are shutting down your account, first, you'll need to identify and fix the problems you had before you attempt to move to another institution. Resolving these problems will make your business more desirable to a new bank. 
Why Was My Bank Account Shut Down?
Banks are both allowed and encouraged by the federal government to shut down accounts that show signs of illegal activity. Unfortunately, this means that banks sometimes target businesses due to the appearance of seemingly illegal activity in their accounts. 
For some businesses, the government has classified their line of work as high-risk. Some examples of high-risk businesses include gambling websites, gun sellers, fireworks vendors, dating services, home-based charities, and more. 
If you work in a high-risk field, the bank may keep a sharp eye on your account, thus leading to a random closure. Some banks consider multiple aleatory or suspicious transactions, such as deposits of $10,000, as grounds to shut you out of your account. 
However, banks may sometimes shut your account down for a simpler purpose. Perhaps the bank was unable to verify your tax identity or you overdrew your account several times. Maybe you left an overdraft unpaid for too long. 
The bottom line is that a bank has the right to shut down your account so that it is not associated with any fraud or suspicious activity. As long as it gives you a 30-day notice and a reason that is not discriminatory, a bank has every right to deny you service. 
What Steps Should I Take Next?
Although you can attempt to reopen your business bank account, we don't recommend giving the same institution another try. You are more likely to build a good relationship with a new bank than patch it up with your old one. 
Here are the steps you should take after your bank account closes:
Figure out what went wrong, then attempt to solve the problem (if applicable).

Consider what your business needs and how a bank can help.

Figure out how to refinance any lines of credit you have with your old bank.

Find a new bank account.
1. Figure Out What Went Wrong
Although you are likely frustrated with your old bank, be sure you understand what went wrong. You want to ensure that your new bank will not shut you out. 
For example, if you frequently have overdrafts on your account, you should either take out a loan to help your business or reflect on how to amend your budget. Make sure that you have a social security number for tax identification purposes. Find out if you owe money to the IRS. 
If you owe the bank money, make sure that you pay it before moving on. Avoiding any accrued fees from your previous bank can result in legal problems and damage your ChexSystems report. It's best to make a clean break. It's also worth noting that bank debt usually falls off your ChexSystems report after five years.
2. Consider What Your Business Needs and How a Bank Can Help
Is getting cashback on all your purchases important to you? Do you need to make international transfers easily? Do you prefer to go to the bank, or can you manage your money solely online? 
These are some of the questions you should consider when searching for a new business bank account. You should choose a bank that best caters to your needs. Be thorough while you research, as some accounts charge monthly fees or make empty promises.
3. Refinance the Lines of Credit You Had Your Old Bank
When your bank account gets shut down, it's best to cut all ties with the institution. That includes any outstanding loans or lines of credit that you have with them. However, you still need to pay off your debts, which is why refinancing is a great option. 
Many companies, such as SoFi or Earnest, can buy your debt. Thus, you will begin paying off your debt to a new company. Always watch out for high interest rates when considering refinancing your loans. 
When a bank is considering whether it wants to take on your loan, the new bank may check into your income, expenditures, and projected earnings for the upcoming year. Make sure you have all your paperwork prepared so you can answer any questions the bank may have.
4. Find a New Bank Account
After considering what your business needs from a bank account, it's time to start researching where to open a new business bank account. 
Nearside Bank is a great option, as our business bank account includes a 2.2% cashback on every purchase you make with your debit card. We have no hidden fees—and fantastic customer service.
How Can I Avoid This Problem in the Future?
Our first recommendation is to avoid making the same mistakes that you did with your first bank. Make sure that your account doesn't overdraft often, and try to pay outstanding fees off immediately. Don't make large, potentially suspicious deposits. 
We also recommend opening another account in case you run into the same problem in the future. Thus you can make an easy transfer of your funds if another bank should shut down your business account or freeze your other assets for any reason. 
Finally, try to build a positive relationship with your new bank. Demonstrate that your account has trustworthy patterns. The longer that you have an account with an institution, the better.
Where Can I Get a New Business Bank Account?
If you're looking for a new business bank account with a high return rate, Nearside is the perfect online banking option for you. Specializing in accounts for small business owners, we have no hidden service fees. 
Are you ready to join a bank that cares about you and your business? Give us at Nearside a call at (888) 516-2369, or start your checking account application online today. 
---
Interesting Related Article: "5 Of The Best Small Business Account Management Tools"