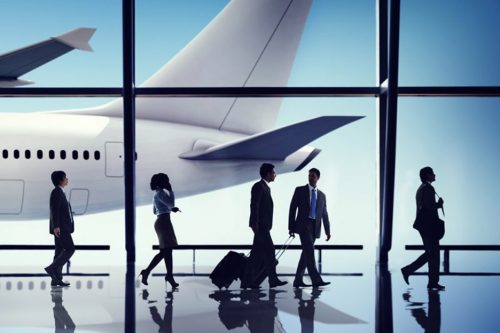 A business trip allows you to network or improve existing working relationships. They can be stressful to plan as you have to juggle between preparing and packing for your business and personal life. By following a few simple steps, there are plenty of ways you can get prepared for your next business trip in the UK.
Plan Routes 
Firstly, where are you travelling to? Your destination will impact your route and chosen method of transport. For instance, it would be easier driving to a rural spot as it may be far from public transport links and traffic won't be an issue. However, travelling to and within big and cities like London and Manchester, you may want to consider public transport. You can get the train directly to London to avoid the need for driving. However you plan on travelling, make sure to give yourself plenty of time for the journey.
Accommodation
It's also important to ask yourself where you want to stay during your travels. This will depend on the length of the trip. Your company may provide accommodation for you, or they'll allocate a budget and let you pick. There are pros and cons to staying in a hotel rather than a serviced apartment or Airbnb. Hotels provide plenty of services for you, which can be useful after a stressful day of work. Whereas staying in a self-serving accommodation allows you more flexibility in terms of cooking for yourself. It depends on your personal preferences.
Pack Smart
Make sure you have everything you need to work effectively. Bring equipment you need, fully charged, as well as the chargers. Is there a dress code that you need to follow? Make sure you're packing the right outfits. Also, while the primary purpose of your trip is business, remember that you'll have some downtime. Pack some casual clothes, as well as things to do during your evenings. Whether it's workout gear, some books, or having films downloaded. Bring things that can help you feel relaxed and more at home.
Research
It can be daunting travelling to a new place, but you could it as a chance to discover a new destination. Research the area you'll be staying in. Look for sightseeing spots or restaurants or bars you'd like to visit. Then you can use your downtime to explore these places. It can help freshen things up during your trip. Whether you opt for solo ventures or explore them with clients or colleagues, try and make the most of your trip.
From planning a route and packing smart, to choosing your accommodation, there are lots of ways you can plan your business trip and get the most out of it. Do you have any tips for a business trip?
---
Interesting Related Article: "4 Essential Items for Business Trips"