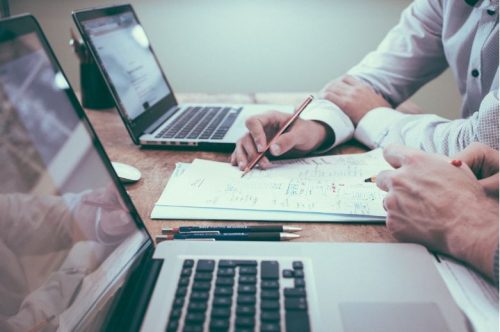 In an ever-changing business world, organisations must constantly monitor board performance to ensure they are equipped to deal with any unforeseen issues they might face. Boards need to be effective in both the short and long term, adopting a creative and adaptable approach to new challenges. One way to help ensure board effectiveness now and into the future is to engage a governance consultancy firm.
Governance consultancy firms can review the performance of director(s) and other key organizational stakeholders , helping companies identify deficiencies and introduce essential changes for better performance.
But what specific things should you look for when considering governance consultancy for your organization's growth and development?
Reputation and experience
Look for a consultancy firm with over a decade of experience  handling board evaluations to help companies deal with their shortcomings effectively. Also, consider a consultant's reputation before hiring- browse online customer testimonials, their list of services, experience, and past work/client records.
Range of services
Expert governance consultants will provide more than a single board review. They should offer a broad range of services, including a comprehensive data-driven board evaluation document on the performance of individual directors and the board as a whole. This will help CEOs and company heads understand what changes need to make at the top tier.
Other services include reviewing the performances of the administrator(s), nominated individuals, and other high-profile personnel charged with making critical company decisions. Many consultants will also analyse overall governance strategies to study their efficacy – and make appropriate recommendations.
Some governance consultancy firms can also facilitate conflict resolution in companies lacking procedural structures for this important issue. Consultants also offer outsourced company secretaries to expertly handle the financial framework of a business, ensuring compliance with all necessary laws and regulations.
A comprehensive range of governance consultancy services can help companies create targeted plans,  improve performance and  productivity, and ensure preparedness for future challenges.
Review process and reliability of results
Whether a consultancy firm is assessing a director or conducting a full board review of an organisation, it is crucial to understand its evaluation process. Ideally, you should hire professionals who begin with comprehensive online surveys detailing each participant's role(s), responsibilities, and performance. These should be followed with face-to-face interviews to ensure thorough and extensive feedback reports.
Finally, findings should be compiled and presented in a concisely written document, helping company heads  study and evaluate the results in detail. Final reports typically include suggestions and recommendations for tailored training classes, comprehensive workshops, and other essential guidance to help deal with underperforming individuals.
Investing in reliable business governance consultancy can help companies optimise performance, boost productivity and generate more significant outcomes.
---
Interesting Related Article: "Let's Talk Business! Why Do Companies Hire Consulting Firms?"