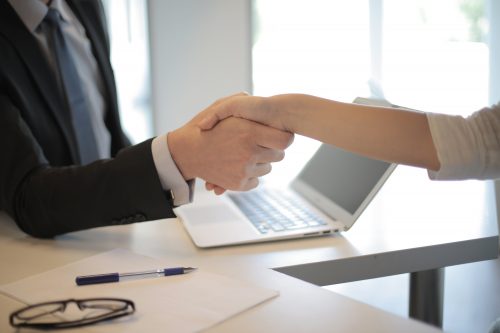 When searching for a new job, it is important to work out what you want from your next employer. This doesn't just mean money, although the salary is an important part of any job search. Many people today are looking at factors like job security, or to develop professionally in a role they find engaging.
When making big career decisions, you do not want to take day-to-day matters lightly. You usually spend a large proportion of your time working, so you want to make sure you are spending it in a job that you're happy in and one that fits in with your lifestyle. It's therefore important to do your research on employers, and luckily, much of this information can be found online.
Learning about the experiences of previous employees can help you work out whether or not the employer's brand is something you want to work under. Some companies may try to improve work life by using employee engagement platforms or team building exercises, which are key things to look out for when finding a new employer who tries to create a good work life culture.
Key things to look out for in your next employer or job are listed below.
Stability
One of the most crucial things an employer can offer employees is a stable working environment. That doesn't just mean regular pay (even though that is part of it), but it also means stability among co-workers, company performance, and staff wellbeing. Although it is unrealistic to expect plain sailing all of the time, an employer with a solid track record of performing well and looking after its employees is probably going to look after you too.
So, what can you learn about an employer before you start the interview process? You need to know about the company's recent performance and its history. Asking such questions during an interview can show your interest in your potential employer and unveil signs of a stable business.
Security
To achieve your best, you need to feel comfortable and supported in your role for the long term. While job security may feel a little cliché, it's crucial when searching for your next employer. The last thing you need is to join a hostile work environment where staff members are unsure whether they'll still have their positions the next day.
Do your research on the organisation before you apply, or ask how long individuals have worked at the company when you're engaging in small talk at an interview. Bad leadership, poor communication, bullying, gossiping, and unmotivated coworkers are all signs of a toxic workplace, so look out for repeated examples of this on reputable employer feedback websites like Glassdoor
Brings balance to your life
Job satisfaction is not just based on benefits, your team, or your salary; it is also about having a productive work-life balance. In the long term, maintaining such a balance will help your mental and physical wellbeing, help you develop professionally, and increase your productivity.
When searching for your next employer, it is vital to consider how the organisation promotes work-life balance. In other words, find an employer who will prioritise your wellbeing. Think of factors such as flexible working policies, hybrid working, a high number of paid annual leave days, or company trips away – they all show that the organisation cares about its employees' wellbeing.
Challenges you to grow
Advancement opportunities in the workplace are highly crucial for career progression. Asking if there are such opportunities are among the good questions to ask prospective employers during the hiring process.
Doing this will give the employer a picture of someone interested in working with the organisation for the foreseeable and is ambitious and driven. It also helps you to map out your career progression if you join.
Great company culture
One critical thing to consider when looking for potential employers is how their values align with yours. That is because working for an organisation is about a lot more than the hours you put in every day.
It is about knowing that the organisation values some of the same things you do (such as hard work, integrity, and honesty) and understanding how their values match your own. Company culture is one subject you should ask the employer to elaborate on at an interview – especially if you can't find any examples of this on their website.
Reliability
You depend on your company as it depends on you. Therefore, searching for an employer that can make promises and stick to them is vital.
Finding a workplace that has a track record with its achievements can be a sign of a suitable fit for you. From recent news updates, the benefits you are entitled to as an employee, to awards that show they set achievable goals and look after you while achieving them.
The bottom line
We hope this article on what to look for when searching for your potential employer was helpful. Remember that while some organisations are raising alarms about talent and skills shortages, the smarter ones are looking to improve employee experiences, recruit differently, adjust and adapt requirements, and employ talented individuals they can develop.
---
Interesting Related Article: "Why Does a Pre-Employment Drug Test Matter?"