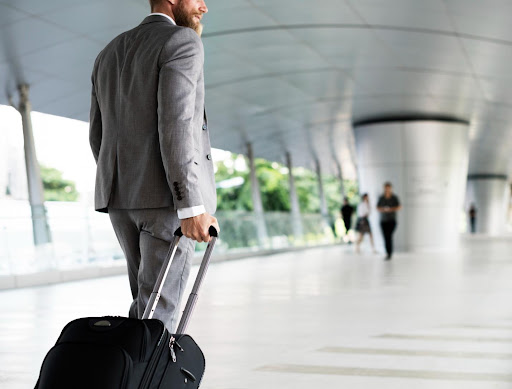 Packing for any trip takes foresight, curation and shrewd preparation. But packing for a business trip is an entirely different beast. Not only will you have to face the rigors of transport – you'll also need to make successful first impressions, ensure that your ability to submit time-sensitive work remains undisrupted, and join in professional rituals like fancy dinners, cocktails and fine cigars. 
Preparing for these circumstances requires careful packing. In this article, explore five must-have items for a business trip abroad. If you manage to pack the items below, you might secure a better chance of that upcoming promotion. 
Custom Business Cards
Even in an era of digital communication and online networking, the business card reigns supreme. In fact, because so much networking happens online, a tasteful, well-constructed and concise business card makes an impressive statement. 
Before you travel, stock up on custom business cards. Choose something clean and minimal that highlights the pertinent information: your name, title and contact information. Forgo the window dressing and frills, and instead, spend your money and energy on quality card stock and an elegant typeface. 
A Travel Cigar Case and Humidity Packs
Cigars are a time-honored ritual among professionals. In some business cultures, they are as important to a networking evening as food. They help unfamiliar people bond, talk shop and share visions for future opportunities. 
But in order for their magic to work, cigars need to be fresh. Nothing sours a cordial conversation quicker than a dry, brittle, flavorless cigar that burns too hot. If you're travelling to impress, pack a simple travel cigar case (leather is a nice touch) with a few Boveda packs on hand to maintain an ideal relative humidity. 
This way, you can keep your cigars fresh throughout varying climates and environments (airplanes are notoriously dry, for instance). 
A Portable WiFi and Power Bank
If you have a deadline or deal on the horizon, don't gamble on spotty airport WiFi and unreliable power sources. Instead, pack a portable WiFi device and power bank. The former ensures you get a signal wherever you are (in all but the remotest locations). And the latter acts like a backup generator in case you can't find a plug nearby. Most electronics stores carry these everyday items. 
A Garment Bag and Suit Instructions
It's entirely possible to fold a suit into a carry-on bag. But it's risky, especially if you have a formal gathering to attend shortly after you arrive at your destination. 
The safer bet is a garment bag, which you can lay flat in the plane's overhead compartment or tuck safely beneath the seat in front of you. If you see some wrinkles when you reach your destination, don't panic. Once you check in at the hotel, run the shower in the bathroom with your suit hanging nearby, and let it steam until the wrinkles can relax. In fact, you might as well jump in that shower – after a long flight, you may require a rinse before you make any good impressions.  
Aside from the standard toiletries, documents and clothing items, these are the four most important items to bring on business trips. If you're visiting a foreign country that speaks a different language, consider also packing a phrasebook or downloading a translation app. 
---
You may be interested in: Top 4 Resources to Help Your Company Excel