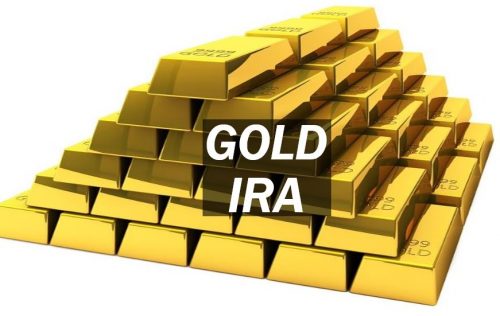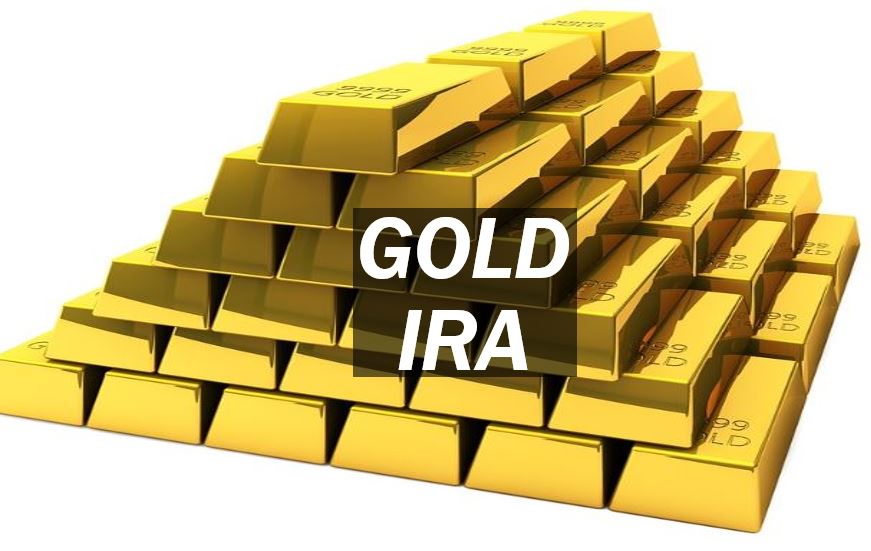 Gold IRA is a retirement scheme that allows individuals to hold precious metals in their IRA accounts. The account holds physical bars of metals or bullion coins, but functions just like regular IRA works. However, with this type of IRA, the account holder can hold diverse investments in their account.
The precious metals the account holder can invest in include Platinum bullion, Gold, Silver and palladium bullion or coins. However, there is the minimum amount of metal you can hold in your Gold IRA account. For gold, you can hold a minimum of a tenth an ounce while for silver the minimum you can hold is one-ounce of silver coins.
Of course, there are other conditions that the metals should meet before they can be accepted and deposited in the IRA account. Firstly, whether gold, silver, palladium or platinum, it meets the minimum fineness requirement. Palladium and platinum should be 99.95 % pure, silver 99, 9%, while gold should be 99.5% pure. Besides, the precious metals should be produced by an accredited manufacturer and must be certified by NYMEX, LME, NYSE/Life, TOCOM, LBMA, ISO9000 and LPPM.
Alternatively, the national government should mint the precious metal and must meet the minimum fineness standards. Continue reading to learn more about each of the precious metals you can hold in a Gold IRA.
Gold
It is the topmost metal you can hold in a gold IRA. However, IRA has strict rules which must be followed if you choose to hold gold in an IRA. Firstly, the gold bars should be 99.5% pure. These could be American Gold Eagle, Australian Gold Nugget, Canadian Maple Leaf, or the American Buffalo.
See also: "What is a Gold IRA Investors Risks vs. Benefits"
Unfortunately, IRA does not allow one to invest gold collectibles or popular gold coins such as the U.K. Sovereign coins and South African Krugerrand. Also, before you can invest the gold in an IRA account, there should be proof that the gold is in excellent condition and has a certificate of authenticity. Other considerations are:
  

The gold should be manufactured 'in bars of exact weight specification.

  

It must also be free from damage and in good condition.

  

It should also be 99.5 % pure
Silver
Silver has for many years been viewed as money. It is used in the solar industry and mechanical and electrical fields and its consumption is only second to oil. But despite being the second most consumed element, its production is declining steadily. Hence the need to hold it in a Gold IRA account. However, not all types of silver are accepted.
The silver bars should be COMEX approved or produced by NYMEX. Alternatively, they should be government mint and must meet the minimum fineness requirements. Gold IRA accepts the following:
    

American Silver Eagle coins

    

Canadian silver maple leaf

  

British silver lunar series

    

British Silver Britannia coins
Other accepted forms include the American Silver eagle. Australian silver Kookaburra, Mexican Libertad coins, and Chinese silver Panda coins. Before it is accepted, silver should be 99, 9% pure.
Platinum
You can also hold platinum bars in a Gold IRA account if they meet the rigorous requirements. Doing so guarantees you tax advantages and offers an opportunity to not only invest but save and store your wealth in an account that builds it tax-free. But for the precious metal to be accepted in the IRA account, it should be 99.95 percent pure. Also, the investor should physically store the platinum in an IRS-approved vault depository.
However, you will not store all types of platinum coins in an IRA gold account. The allowable platinum bullion coins that have been approved are:
   

American Eagle platinum bullion

   

South Africa platinum Krugerrand

Isle of Man Noble coins

  

Canadian Maple Leaf Platinum coins

   

Austria Vienna Platinum

 

Australian Koala platinum coins
However, the coins must meet the fineness standards and be minted by a national government. Thus, they must be IRS-approved.
Palladium
Palladium is also one of the precious metals you can hold in a Gold IRA account. However, before it can be inventoried, it should meet the purity requirements and measure up to IRS standards.   Firstly, the palladium should be pure and contain a fineness of .9995. It should also be kept in an IRS-approved depository. Also, an IRA-qualified custodian should be appointed to serve as the accounts trustee. Some of the accepted palladium bullion coins are:
  

The Russian Ballerina Palladium

   

Canadian palladium coins

  

Credit Suisse Palladium

   

Baird Palladium bars
Holding precious metals in Gold IRA is therefore becoming more popular because it safeguards the investor from the impact of a decline in the U.S. dollar. Also, it protects their wealth against depreciation and inflation. Therefore, the investor intrinsically benefits from the negative correlation between the dollar and precious metals when the dollar is depreciating. Visit Observer.com for more details about the precious metals you can hold in a Gold IRA.
---
Interesting Related Article: "Benefits of Investing In Gold IRA"