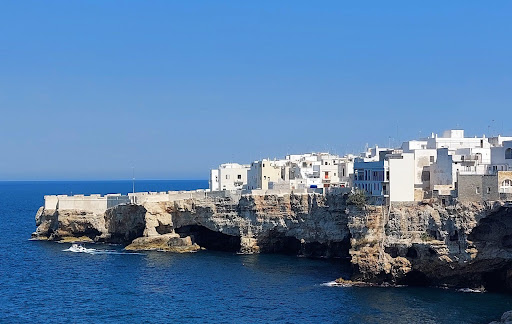 Many people who love real estate have a passion for a specific tv show. It's called House Hunters International and it displays buyers who seek for different houses. Those buyers are served by local agents and choose one to buy or rent. 
Today we are going to focus on the wordlwide department: House Hunters International, which is particularly intriguing. This show allows viewers to virtually explore foreign countries, gain insight into local culture and architecture, and learn about the real estate market opportunities. 
House Hunters International Italy 
Buying a house in Italy is something more than a dream. The Italy episodes are particularly interesting because they show a diverse range of properties and provide insight into the real estate market in Italy. 
Italian architectures express harmony 
Each episode of House Hunters International Italy showcases the distinct architectural style and interior design of local houses while providing a detailed and witty picture of the towns, cities, and areas' unique geography and heritage. 
The series follows real people, such as families and individuals – so you can really meet the true Italian style. In season 1, the show covers 900+ kilometers from Rome to Sicily and in season 2, the show zooms in on Tuscany, Umbria, Lake Garda, and Sicily. The episodes cover 11 destinations, including Rome, Ostuni (Puglia), and Tuscany. 
Whitewashed allure of Puglia 
In one episode two friends and a single lady explore beautiful Puglia, particularly Ostuni, in search of   homes that might satisfy their need for a more genuine way of life. Both episodes highlight the sun-drenched, colorful appeal and storied past of this Southern Italian province, showcasing its many charms. Puglia in 2023-2024 is an excellent place to make real estate investments. The region's beaches, museums, mild climate conditions and old towns draw millions of tourists from across the world. That is why ourchasing property with the intention of renting it out or starting a hospitality business is guaranteed to be a profitable financial enterprise. 
Where can I purchase property in Puglia?
A prominent coastal resort near Bari, or the lovely, honey-colored Baroque Lecce would likely be of most interest to prospective investors. To get a sense of how the market is changing, let's look at the present pricing. Houses for sale in Lecce went for an average price per square meter of €1.125 as of January 2023, according to the top Italian real estate web Immobiliare.it. This indicates they are rising,  most of all in the Salento area. In Porto Cesareo, where the average price per square meter stood at €1.748 in January, and Gallipoli, where it was €1.952, with relation to coastal prospects in the province of Lecce. 
Tips you can learn form House Hunters Italy 
From watching House Hunters International episodes that focus on Italy, you can learn about other regions, cities, and towns in Italy, the different types of properties available for purchase, and the process of buying real estate in Italy. You can also gain insight into the local culture, lifestyle, and amenities of different areas in Italy. 
Before leaving, please have a look at those tips regarding the process of buying a house in Italy: 
Budget: Italy has a diverse real estate market, with prices varying widely by location, type of property, and condition. You'll want to determine your budget and the type of property you're looking for, whether it's a fixer-upper, a vacation home, or a full-time residence.
Lifestyle: Think about the type of lifestyle you're looking for. Do you want to be near the coast, the mountains, or in a bustling city? Do you prefer a more rural or urban environment? Are you looking for a small, traditional town or a larger, cosmopolitan city?
Climate: Italy has a Mediterranean climate, which means hot, dry summers and mild, wet winters. If you're sensitive to extreme temperatures, you may want to consider a location with a milder climate, such as Tuscany or the Italian Lakes region.
Accessibility: Italy has a well-developed transportation system, including high-speed trains and international airports. Consider how easy it will be to access your property and the surrounding areas.
Residency: If you plan to spend more than 90 days per year in Italy, you'll need to apply for residency. Some regions are more welcoming to foreigners than others and have more robust expat communities.
---
You may be interested in: Why local SEO is important in Italy