You would be hard-pressed to spend a day on the internet without hearing whispers of TikTok. The new favourite haunt for the digital celebrities and seminal influencers, its hold on the web is – even from an outsider perspective – growing stronger every day.
Behind the scenes, yet another giant is tightening its grip. As of September 2020, the e-commerce platform Shopify boasted a revenue jump just shy of 95% year-on-year, landing them at just over $2.45 billion by the end of Q3.
The two giants – which, until now, were operating within remarkably different, though equally lucrative, digital landscapes – are now joining forces to ensure significant growth on both sides. Their alliance promises to change how we view both free online entertainment and digital shopping over the coming months and years. Here is what we know so far.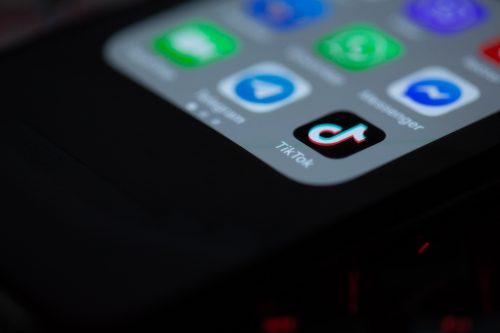 The Changing Shape of Free Online Entertainment
In the early days of the world wide web, YouTube held what was arguably the lion's share of the market for free entertainment. Shortly after its inception, creators began making names for themselves and, with the introduction of pre-and mid-roll ads, they also began to make their fortunes.
Free entertainment is booming across some key verticals. Aside from viewable content, the gaming industry has also experienced exponential growth. As the market continues to expand, developers work to ensure that the quality and scope of titles on offer improves – thus creating a never-ending cycle of improvement on both sides of the coin.
We can view this phenomenon in, say, the world of trusted online casino sites. Catering to a market looking for easily accessible entertainment means utilizing the 'free to play' model to make more money in the long run, which gave rise to the now highly popular 'no deposit bonus', which allows players entry to the site and some of its games without an initial payment.
Similarly, the mobile gaming industry makes use of 'freemium' titles – while free and convenient to download, the player is eased into the notion of paying for entertainment, rather than making an upfront purchase before experiencing gameplay.
A model-based upon free content can prove highly lucrative in the long term. YouTube forged the path forward for content creators and platforms alike, and now TikTok is moving closer to a top spot within this thriving environment.
The Deal: What We Know So Far
The deal with Tik Tok enables brands that work with Shopify's e-commerce platform to engage more directly with the video-apps' audience, where the average amount of time spent within the app each day stands at approximately 45 minutes.
This engagement revolves around a different kind of content, which brands will have to perfect if they want to truly make their mark on this significant userbase. While cross-posting from TikTok to Instagram is common, and brands might already be utilizing TikTok's format to bolster their campaigns, this is unlikely to prove valuable in the long run.
Brands will likely try to jump on trends and generate content that responds to that. In addition to that, they could repost other people's videos that interact with their brand. Searching #smallbusiness gives a flavor of what's about. Grabbing attention is the foundation, as always.
Shopify and TikTok are offering $300 to begin a TikTok ad campaign to enable small- and medium-sized businesses to start making the most of the partnership. There have also been promotional runs supporting the Black Lives Matter movement and protests, which have shone a spotlight on Black-owned businesses.
TikTok users and brands using TikTok might have worried about the potential growth of the partnership with Shopify if Trump had won a second term, but with Biden winning the presidency, there might be a chance that TikTok's ban is no longer a potential problem, and that small- and medium-sized business can benefit from the collaboration between these two digital giants.
---
Interesting Related Article: " How to Leverage User-Generated Content to Boost Your Ecommerce SEO"