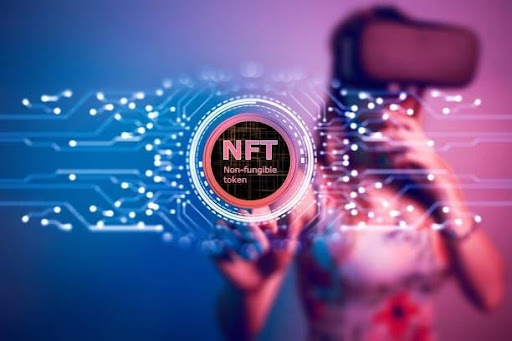 What are NFTs? Are NFTs worth investing in? How do I go about creating one? If you have such questions then you are not in it alone. Many people are confused when it comes to NFTs. Well, all your questions will be put to rest because, in today's article, I'll be telling you all the things you should about NFTs. Do you want to find more? Then continue reading to learn more about NFTs.
What are NFTs?
Non-fungible tokens (also known as NFTs) are digital assets that are used to represent real-like objects like music, videos, art, and even in-game items. Every blockchain has a digital ledger and NFTs are units of data that are stored on the digital ledger of that blockchain. NFTs are digital so they cannot be held physically and can only be bought or sold online except you want to create yours then you wouldn't have to buy one to own one.
NFTs didn't just recently walk into the online market, they have been around since 2014 but recently they have been making a lot of waves online with people buying and selling NFTs for thousands of dollars. Unlike cryptocurrencies that are fungible (i.e., they are interchangeable), NFTs on the other hand are non-fungible which means that every token is unique and cannot be traded or they are not interchangeable. Additionally, it's currently not possible to change, adjust, or steal NFTs due to the principles of cryptography. 
What's the difference between NFTs and cryptocurrencies?
Before we look at the difference between NFTs and cryptocurrencies, we should first ask ourselves if they are different? What's your guess, are they different? If your answer was yes, then you are correct. NFTs are actually different from cryptocurrencies even though they are both based on blockchain technology.
The major difference between cryptocurrencies and NFTs is that cryptocurrencies are interchangeable and NFTs are not. Cryptocurrencies are created in a way that allows them to be traded whereas NFTs are always tied to a digital asset and cannot be replaced.
How are NFTs created?
Now you know what an NFT is and you also know that you can also make money from it. Supposing you want to venture into this online space after knowing what you have learnt from this article, your only stumbling block would be that you don't know how to create NFTs. Lucky, for you, we'll be breaking through that block in this article as well.
Before you'll be able to create NFTs on any blockchain, you'll have to purchase some cryptocurrency first otherwise you won't be able to create one. The reason for this is that you'll have to pay a platform of your choice to mint an NFT of your art.
Cryptocurrencies need a wallet where they can be stored after they have been bought. It's the same as having money stored in your bank account. There are several platforms you can use to create your own digital cryptocurrency wallet and the most popular ones include metamask, trustwallet, etc.
Now you have a digital wallet with cryptocurrency stored within. You can now connect your digital wallet to an NFT platform. There are a lot of NFT platforms to choose from. Popular examples of these platforms include OpenSha, Foundation, Rarible, SuperRare, etc. After connecting the wallet to a marketplace of your choice, you can now upload your file and set it up for auction. 
Finally, before your work goes online on a chosen platform of your choice, you'll have to pay a listing fee to the platform and after the fee has been paid your NFT work will be online.
Asides from buying or creating NFTs, do you know that you can also own NFTs via airdrops or NFT giveaways? Airdrops are programs organized by cryptocurrency creators to reward people with their coins or tokens for free when they perform certain tasks. If you can't purchase NFTs probably because you are a little tight on funds and you are also not artistic which means creating one is out of the picture then you can visit Newdrops. Newdrops is a website where you can find the latest NFT drops that are currently trending in the cryptocurrency market.
---
You may be interested in: What Is an NFT?