If you are willing to take the CCBA exams, you might be wondering if you need CCBA training. The certification exam offered by the International Institute of Business Analysis will test your knowledge of the core concepts of business analysis, so getting prepared is essential.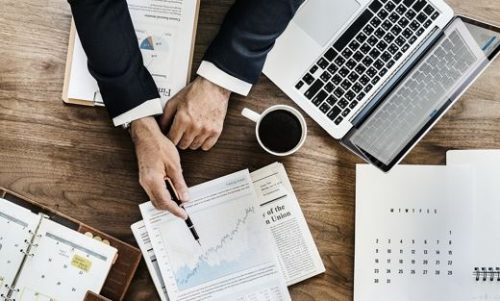 This means that if you intend to pass the certification exam, you must be proficient in recognizing applicable business analysis concepts. Here is where CCBA training comes in. Let's explore what CCBA training is, what it offers, and what you can expect to get out of the training.
What is CCBA Training?
CCBA stands for Certification of Capability in Business Analysis, and it aims at equipping professionals with essential knowledge and skills required in real-world business analysis. After the certification, candidates can analyze business needs and design appropriate solutions that can be implemented to produce quality results.
CCBA training is an educational program that equips candidates with the right knowledge and information to pass the certification exam during their first attempt. Candidates can expect to receive assistance from proficient tutors via interactive training and learning management systems such as case studies, videos, assignments, and simulated examinations.
CCBA Course Contents
As CCBA training aims to help candidates pass the certification exam offered by IIBA, it consists of various topics on business analysis. These topics include but not limited to:
Overview of CCBA certification
Overview of BABOK version 3
Business monitoring and planning
Collaboration and elicitation
Business requirements life cycle
Business strategy analysis
Analysis tools
Business design and requirements analysis
Business solution evaluation, among others.
Industry experts conduct CCBA training with extensive knowledge in the field of business analysis to help you pass the certification exam during your first attempt.
CCBA Training Eligibility
To take CCBA training, one is required to have at least 3700 work experience in any business analysis sector or any other sector that aligns with BABOK Guide in the last 7 years.
You also need to have at least 24 hours of professional development within the past 4 years and 2 references from your employer, client, or career manager.
Benefits of Taking CCBA Training
CCBA training increases your chances of passing the final certification exam offered by IIBA during your first attempt. This ensures you don't incur additional costs applying for second or third attempts.
This is possible because candidates are equipped with appropriate knowledge and simulation tests similar to those issued by IIBA.
After passing the CCBA exam and getting the certification, professionals have the advantage of earning 11% higher salaries than their non-certified counterparts. CCBA certification shows authority and confidence in one's ability to work with stakeholders and provide efficient business outcomes.
After CCBA training, candidates are able to identify, assess, define, and complete various business analysis tasks. The training also facilitates understanding the 50 business analysis tools and how to use them. Candidates can then be able to perform 30 analysis tasks through their gained knowledge on business analysis core concepts and perspectives.
---
Interesting Related Article: "Can A Degree in Business Guarantee Your Startup Success?"