Nowadays, virtually everyone needs a laptop for education, work, small projects (blogging), and gaming purposes. But what if you have to stick to a strict spending plan? selecting an affordable laptop that meets your needs and fits your budget can be a challenge.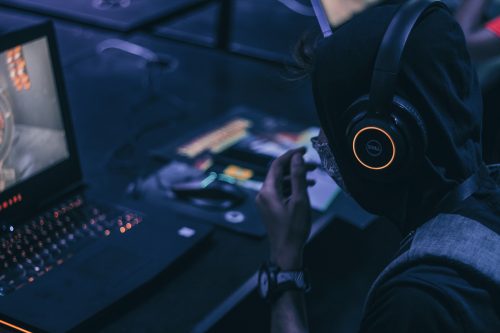 It's worth investing as much as you can in a high-quality laptop, especially if you're looking for a gaming laptop.
What would be the best gaming laptop on a budget? When asked this question, you have to do some market research. For sure, it's not easy to find a high-quality gaming machine on a tight budget! In light of the above, gamers should not worry about a thing at all. After investing a sufficient amount of time on the internet exploring the different laptops that may provide an outstanding gameplay experience without spending a fortune.
You can bet your life savings on a decent gaming machine. Some high-end versions might cost upwards of $3,500. If you're on a tight budget, don't let that discourage you. Plenty of options exist for the best gaming laptop under 600 that will provide you the finest possible gaming experience.
Minimum essential specs in a gaming laptop under the best budget:
There are some of the important specs which you need to keep in mind while purchasing your best under-budget gaming laptop.
An HD 1080p display is a perfect compromise between affordability and GPU power.
Even if you find a low-cost laptop with a high-quality 4K display, the GPU inside will not be powerful enough to run video games at that level, so settle with 1080p gameplay.
If you want to play numerous games, a 256GB SSD isn't going to cut it. You'll have to go with a slower, but much larger, spinning hard disk.
Internal RAM should be no less than 8GB, and preferably 16GB, and the hard drive should be at least 500GB or more if feasible.
When choosing a gaming laptop, it's important to examine the latest graphics card/graphic chipset. There is always must be an upgrade option in your gaming laptop.
Detailed Reviews on Cheap Gaming Laptops
#1: Asus ROG GL552VW
Gaming laptop Asus ROG GL552 offers top-notch performance without draining your bank account. When it comes to quality, this is a brand you can trust. It is hard to believe that this laptop has the following features and specs at such a cheap price point.
With its sleek aluminum surface, the F-22 fighter jet-inspired machine has a unique look.
It measures 15.1 x 10.1 x 1.3 in.
Game on the 15.6″ 1920×1080 resolution screen for the ultimate gaming experience.
Thanks to its dedicated NVIDIA GTX 950M graphics card, the laptop is powered by an Intel Core i5-6300HQ and has 8GB of RAM and 2GB of graphics memory.
For storage, it includes a 128GB SSD and a massive 1TB HDD (hard drive).
#2: Acer Aspire E15
Gamer can't stop raving about the revolutionary Acer aspire e5-573 gaming laptop, which is renowned as an all-rounder.
When it comes to gaming performance, this gaming beast is one of the best and most inexpensive laptops available. With a powerful GPU and long battery life, it's perfect for outdoor gaming. One of the most inexpensive laptops on the market is the 15.6″ Aspire E1 or E5. Its main specs include:
A 3.4GHz Intel Core i5-8250U CPU is used in this system. No other gaming platform can match it in terms of quality.
Weight (2.4 kg) makes it highly portable. This allows for the mobility that current laptops require. The power supply weighs only 338 grams.
NVIDIA GeForce MX150 graphics card with 2G vRAM. That's why this gaming laptop's CPU clocks in at 1072-1176 MHz! You'll find a very fast DDR3 memory of 1000 MHz.
The screen is a high-resolution 15.6″ screen. You have a new gaming buddy! And with the illuminated keyboard, you'll be able to play into the night with no interruptions from the game.
A 256GB Seagate SSD and a 128GB Seagate SSD ensure storage reliability.
8 gigabytes of DDR5 dual-channel RAM are installed, and there is a single expansion slot.
#3: HP CUKPavilion 15
There's no denying that this notebook is of great value. HP has a reputation for making low-end computers, but its latest entry is a steal for gamers. Contrary to other models' bright hues, this HP gaming machine has a clean, rounded, and basic design.
It weighs less than 5 pounds, making it convenient to carry about with you wherever you need to go. When you try this laptop for the first time, you must impress by its minimalist design on top of very impressive hardware. For a wow factor, it's encased in a matte silver shell.
In addition to the specialized NVIDIA GeForce GTX 960M graphics card, the HP CUK Pavilion 15 laptop comes with a USB 3.0 port. Thanks to its massive 12 GB RAM, the notebook can operate at high frame rates. There are 7200 revolutions per minute, ensuring the finest results.
Wrap up
It might be difficult to find a gaming machine that fits your budget if you don't know where to look. Even if you find a cheap gaming laptop, it will still serve you well in the long run. you just need to do one thing and that is research.
---
Interesting Related Article: "Improve Your Video Gaming Efforts"