To trade or not to trade, that is the question. That mangled version of a famous quotation from the Bard is a good way to think about the securities markets. You need to know when to get in and when to stay out.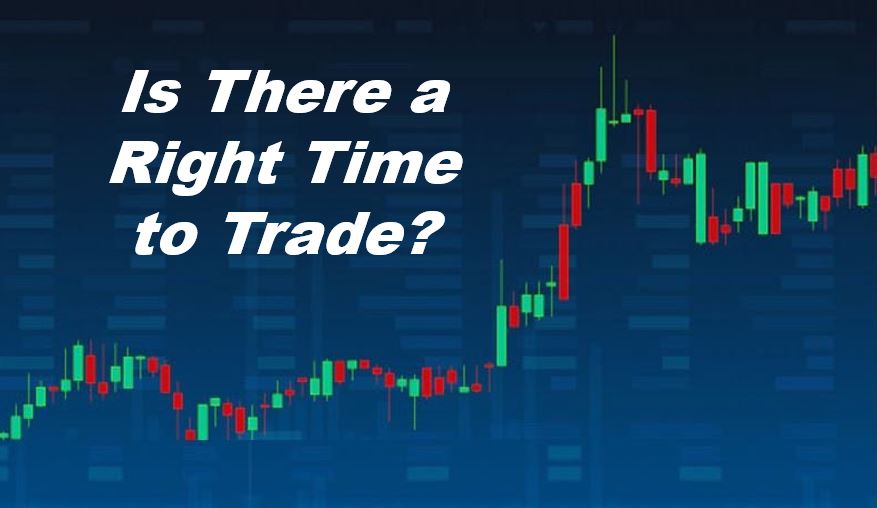 This is not the same as seasonal trading, a technique that attempts to identify the best months, days, or weeks to be active in each market. Rather, the in-or-out principle works to denote those times when you should simply park your money elsewhere and refrain from trading altogether. So, like a seasoned poker professional in a big tournament, you need to have some rules for minimizing losses. Here are some of the better-known guidelines that can help traders know when to hold and when to fold.
The First and Last Hours
This rule has been around and even dating back to some of the first stock exchanges in Old World Europe. Those first few minutes of a session are unknown quantities in many ways. In the modern world, there's a ton of institutional money that flows into and out of the major exchanges during the first and last hour of each day.
For individuals, it's usually wise to avoid buying or selling during those hours. If you hold 100 shares of XYZ Corp., for instance, and want to unload it as soon as possible, wait until at least one hour past the opening bell of the next full-day trading session.
Before and After Holidays
We like to take vacations, days off, down time, and breaks. It's in our DNA to want to rest. Major and minor holidays are a time when many folks consider staying out of the market. That might mean selling a position before the holiday or holding it and not taking any action until the break is over. The point is to not do any buying or selling one or two days before or after a market holiday. When are those days?
The NYSE has designated nine of them each year. Check the calendar for specific dates because they don't all fall on the same day of the month each year. The nine US stock market holidays are New Year's Day, MLK Day, Washington's Birthday, Good Friday, Memorial Day, Independence Day, Labor Day, Thanksgiving Day, and Christmas Day.
Sideways Days
Check out the chart of your favorite stock, bond, option, ETF, forex pair, commodity, or other asset. Has it been trading sideways for a period of time? Sideways movement means it's been staying in a narrow price channel and not breaking out.
If your favorite trading vehicle has been sideways for several days or more, consider waiting for a breakout before taking any action, either as a buyer or short seller. It's pretty common for sideways movement to indicate indecision and consolidation before a decisive price change.
The 50-200 Rule
Consider the 50/200 rule as a guide to your activity or inactivity. The numbers refer to the SMA, simple moving average of the security's price. When the 50-day SMA crosses above the 200-day SMA, that usually portends a coming uptrend. But when the 50-day and 200-day lines are far apart, that can be a signal to stay out of the market.