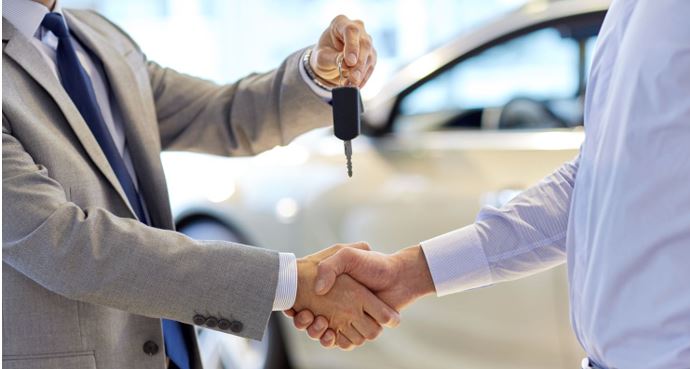 There are many things to consider when buying a car but foremost is whether you want to purchase it new or used. Typically, new vehicles cost more money than used ones; however, they usually have fewer mechanical problems or repairs needed. If for some reason the new car does malfunction, warranties will many times cover the cost of repairs. Used cars normally cost less but have more mileage and sometimes a lot of maintenance is required. Economically, a used car can be the best answer for a strict budget. Let's take a deeper look into the positive and negative aspects of when to purchase a new versus used vehicle. 
The Positives of Purchasing a New Vehicle 
There's nothing like that new car smell. Not only that, but a new vehicle is in immaculate shape, and they have better technology and safety options available over a used one. With advancements ever-evolving, new cars have been quite beneficial to drivers. Features include driver assistance or using voice commands to do a multitude of things like text, call, and help you get to where you need to be efficiently. 
Dealerships like to entice people to purchase a vehicle at their location with great financing offers and discounts. These incentives help make buying a new car cost-effective. Many new cars come with a guarantee or factory warranty that covers typical repair expenses. Some even offer free roadside help when purchasing a brand-new car. 
When you do shop for a vehicle at a car dealership, it's important to read all the information in the Buyers Guide. This is a printed form that is displayed on the side window of the car. These forms indicate the warranties that come with the vehicle as well as the duration. If you operate a car dealership and are looking to purchase Auto Dealer Buyers Guides, consider MBR Marketing.
Tailor-made modifications are available to people when buying a new car. They can opt for whatever color they want inside and out, and choose accessories, and other components that they can customize including the best technological advances and safety features. 
The Negatives of Purchasing a New Vehicle 
Purchasing a new car has some drawbacks as well. They cost more money to buy. You need to figure out what your budget is and see if a modern car is feasible. Most States will have you pay massive sales tax on your new car because of the higher cost involved. Of course, this isn't a problem with States that don't have sales tax. 
Experts claim that within the first year of owning your new vehicle, it depreciates by twenty percent. This is something to keep in mind if you think you are going to sell it in the future. By buying a used vehicle the devaluation has already happened at the time of your purchase. 
The Positives of Purchasing a Used Vehicle 
Money, money, money. How much are you willing to spend? The bottom line is that used cars usually cost less. A vehicle that is used can save you a lot of money and the depreciation that's occurred will make selling the vehicle much easier if you decide to do so.
Research the auto dealership you're interested in buying a used car and see if they have any incentives or deals that they're offering. Some have certified pre-owned (CPO) cars available. CPO vehicles have been sparingly used even though they're a few years old. The dealer repairs the car and often offers finite warranties that will provide coverage for maintenance and repairs. 
The Negatives of Purchasing a Used Vehicle 
The latest safety and technological features will not likely be in an older car. If you want a state-of-the-art stereo, automatic features, and safety options, you will have to buy a new car for all of that. 
Larger expenses when it comes to repair and maintenance on a used vehicle will happen more often because of the age of the car. When thinking about your budget, you should consider the extra money you might have to spend when it comes to repairs and maintaining an older car. This will hinge on the past owner as well. Did they regularly maintain the vehicle? If not, you might have to get new brakes, and tires, as well as replenish the fluids it needs. 
When you buy a new car, it's usually a fast and easy procedure compared to buying a used car. If you're looking for a particular type of vehicle you will have to find out the stock available at dealerships in your vicinity. Some people will wait months before finding exactly what they want in a used car. After buying the used car, you'll have to look over the history, and inspections, and deal with the title, which can be time-consuming.  
Bottom Line 
New or used vehicle? This is the question you will need to ask yourself. To help you decide, you'll have to think about your budget, preferences, and individual circumstances. What kind of vehicle fits your life? Figure out what exactly you need in a vehicle. Not everyone wants to drive an older car. Are you determined to own a luxury vehicle or brand regardless of price? Then a new car is the way to go. Remember though, that money associated with owning a vehicle is not just about the cost of the car but also insurance, taxes, fuel, and maintenance. Not to mention you'll have to pay the fees associated with a car loan. Also, think about whether you're financing the vehicle and what the interest rates will be. Don't rush to a decision or be impulsive. Buying a car is a huge undertaking, but in the end, new or used, it can be a very rewarding experience.
---
Interesting Related Article: "6 Reasons to Invest in a Company Vehicle"