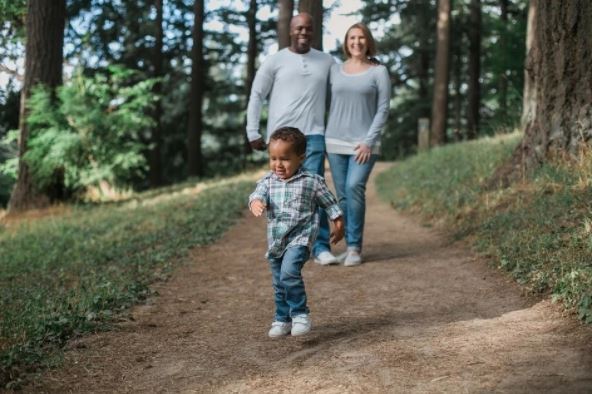 Illinois, known as the Land of Lincoln, offers a diverse range of communities for people looking to settle down and enjoy an exceptional quality of life. From vibrant cities to serene suburbs and picturesque small towns, Illinois has something to offer everyone. In this article, we will explore the best places to live in Illinois, highlighting their unique characteristics and the benefits they provide to their residents.
Illinois is a state that seamlessly blends urban sophistication with small-town charm. Whether you are seeking a bustling metropolis or a peaceful community, Illinois has an array of options that cater to various lifestyles. Let's delve into some of the best places to live in Illinois.
Chicago: The Windy City
As the largest city in Illinois, Chicago boasts a vibrant cultural scene, world-class dining, iconic architecture, and a stunning lakefront. With a thriving job market, top-notch educational institutions, and a diverse population, Chicago offers endless opportunities for residents.
Naperville: A Suburban Oasis
Located just outside of Chicago, Naperville is a suburban paradise known for its exceptional schools, low crime rates, and abundant recreational opportunities. The city's charming downtown area is filled with shops, restaurants, and parks, making it a sought-after place to call home.
Champaign-Urbana: A College Town with a Charm
Home to the University of Illinois, Champaign-Urbana combines the energy of a college town with a welcoming community atmosphere. The city offers a thriving arts scene, affordable housing, and a wide range of recreational activities, making it an ideal place for families and young professionals alike.
Springfield: The Capital City
Springfield, the capital of Illinois, is steeped in history and offers a rich cultural experience. Residents can explore the Abraham Lincoln Presidential Library and Museum, visit historic sites, and enjoy the city's numerous festivals and events. Springfield also boasts a strong sense of community and a low cost of living.
Evanston: A Cultural Haven
Located on the shores of Lake Michigan, Evanston is home to Northwestern University and offers a mix of cultural attractions, beautiful beaches, and tree-lined streets. The city's vibrant downtown area features unique shops, art galleries, and a thriving dining scene.
Rockford: The Forest City
Situated along the Rock River, Rockford is known for its natural beauty and outdoor recreational opportunities. The city boasts several parks, gardens, and golf courses, making it an ideal destination for nature lovers. Rockford also offers a diverse economy and affordable housing options.
Peoria: A Riverfront Gem
Nestled along the Illinois River, Peoria combines a picturesque riverfront setting with a vibrant downtown and a strong sense of community. The city offers a range of recreational activities, including boating, hiking, and biking. Peoria is also known for its affordable housing and excellent healthcare facilities.
Oak Park: Architectural Marvels and Cultural Richness
Just a short distance from downtown Chicago, Oak Park is renowned for its stunning architecture, including the iconic Frank Lloyd Wright homes. The village also boasts a lively arts scene, diverse dining options, and top-rated schools, making it an attractive place to live.
St. Charles: A Historic Riverside Community
Situated along the Fox River, St. Charles exudes historic charm with its picturesque downtown area and Victorian-style homes. The city offers a variety of recreational activities, including riverboat cruises, biking trails, and nature preserves. St. Charles also hosts numerous festivals and events throughout the year.
Galena: A Quaint Getaway
Tucked away in the northwest corner of Illinois, Galena is a charming town known for its well-preserved 19th-century buildings. The town's Main Street offers a delightful shopping experience, with boutique shops, art galleries, and cozy cafes. Galena's scenic beauty and peaceful ambiance make it an ideal retreat for nature enthusiasts.
Bloomington: A City with a Vibrant Arts Scene
Bloomington, home to Illinois State University, is a vibrant city that embraces the arts. The community hosts numerous art fairs, theater productions, and music festivals throughout the year. Bloomington also offers a diverse range of dining options, shopping centers, and outdoor recreational activities.
Downers Grove: Suburban Comfort with Urban Amenities
Located just outside of Chicago, Downers Grove strikes a perfect balance between suburban tranquility and urban amenities. The village features beautiful parks, excellent schools, and a charming downtown area filled with shops and restaurants. Downers Grove also offers convenient access to major highways and public transportation.
Elmhurst: Small-Town Feel with Big-City Proximity
With its tree-lined streets and welcoming community, Elmhurst offers a small-town atmosphere while being in close proximity to downtown Chicago. The city boasts top-rated schools, a thriving arts scene, and a variety of recreational opportunities. Elmhurst's convenient location and strong sense of community make it a highly desirable place to live.
Geneva: A Charming Town with Scenic Beauty
Situated along the Fox River, Geneva charms residents and visitors alike with its picturesque downtown, historic architecture, and scenic views. The town offers a vibrant shopping and dining scene, as well as a multitude of outdoor activities such as biking, hiking, and kayaking.
Alton: Historic Significance and Natural Splendor
Nestled along the Mississippi River, Alton is a town steeped in history and natural beauty. The city offers a rich heritage, with historic sites, museums, and Victorian-era mansions. Nature enthusiasts can explore the nearby Great Rivers National Scenic Byway and enjoy outdoor activities like hiking and birdwatching.
What To Know About the Best Places to Live in Illinois
When considering the best place to live in Illinois, there are several key factors to keep in mind. Firstly, it's important to consider the overall quality of life offered by the location. Factors such as the cost of living, safety, access to quality healthcare and education, and recreational opportunities should be taken into account. Additionally, the community and sense of belonging are crucial aspects to consider, as they contribute to a fulfilling living experience. 
Lastly, employment opportunities and the local economy should be evaluated to ensure long-term stability and growth in the chosen area. By thoroughly researching and understanding these factors, individuals can make informed decisions and find the best place to live in Illinois that aligns with their preferences and priorities.
Why a Moving Company is Needed and How StraightLine Moving Can Help You
Moving to a new place can be a daunting and overwhelming task. That's why hiring a professional moving company like StraightLine Moving can make the process much smoother and more efficient. Moving companies have the expertise and resources to handle the logistics of the move, ensuring that your belongings are safely transported from your current location to the best place to live in Illinois that you have chosen. 
They can provide packing services, furniture disassembly and reassembly, secure transportation, and even storage solutions if needed.
StraightLine Moving, a trusted and reliable moving company, specializes in assisting individuals and families with their relocation needs. With their experienced team of movers, they can handle local or long-distance moves with utmost care and professionalism. 
By entrusting your move to StraightLine Moving, you can focus on other important aspects of your transition, such as settling into your new community and starting a new chapter in the best place to live in Illinois. 
Their dedication to excellent service and attention to detail ensures a stress-free moving experience for their clients. So, let StraightLine Moving take the burden off your shoulders and make your move to the best place to live in Illinois a seamless and enjoyable process.
---
Interesting Related Article: "The Ultimate Guide to Creating Your Dream Home and Lifestyle"