Talent makes money. But it's the brain that keeps the money. This point holds true even today. The truth is the saying stands perfect in this turbulent economy. Rising prices and uncertainties loom everywhere. You can't anticipate what may happen another day that could put your finances in jeopardy. Even folks in the upper-middle and rich classes are worried about their financial future. If you're one such individual, find a wealth management advisor. Such a professional will let you scale your finances like a breeze.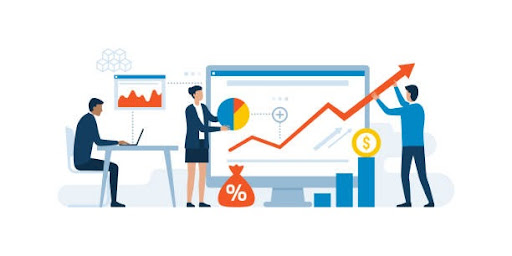 Best places to find wealth management professionals
When it comes to managing finances or wealth, people try to be DIY experts. They believe that they can make the best decisions. Of course, that's true! However, you need an expert in the field of finance. Even highly educated business professionals hire wealth managers. You can't be an exception. If you find a wealth management advisor, you can cherish various benefits. However, the main question is where to find a financial advisor.
References
Help from your buddies and references work even today. If someone in your touch has hired a wealth manager, seek his advice. He might share his experiences of choosing a wealth managing expert. That should give you a fair idea of the benefits. In accordance with your assessment, seek the details of the advisor to take the best course of action.
Ask your seniors
Most youngsters never seek their seniors' advice on wealth management. However, they could be handy in tendering their experience. Most of them might have hired wealth managers in the past. So, why not capitalize on their experiences? Ask seniors in your touch and relations. They'll willingly offer the much-sought help.
Check newspapers
Newspaper ads work even today. Expert wealth advisors promote their services through newspaper listings. Check popular newspapers during the weekend. Check ads in the relevant section. If you get lucky, you might stumble upon a few wealth managing experts.
Offline directories
When yellow pages were introduced, they created a new revolution in advertising. However, the introduction of the net shadowed their sheen. Still, this method of promotion works today. The beauty of yellow pages is they only list details of professionals in and around your place. Scan popular directories to find a wealth management advisor. There are high chances that you might find a few experts for your situation.
Surf the web
Today, the web has become a vital source of information and promotion. Seekers and providers surf the net for mutual benefits. Just hit the Internet using suitable search phrases. Within minutes, you should be ready with a big list of wealth advisors.
LinkedIn search
LinkedIn can be handy in finding wealth management experts. It's a network where professionals meet employers and seekers. Surf the network using appropriate keywords. Within seconds, you can find a couple of experts matching your specifics.
Bottom line
Planning your finances pays off dearly. However, you need someone that has immense experience in the investment sector. That's what a wealth management advisor does for you. Follow the above tips to find a wealth management advisor. If you choose the right one, you can savor a slew of benefits.
---
Interesting Related Article: "What Defines the Future of Wealth Management?"