According to the latest estimates, the CBD market could reach $20 billion by 2024. With American consumers spending hundreds of millions of dollars on CBD every year, there's never been a better time to claim your share of this emerging market by selling CBD products.
Getting into the CBD industry isn't as simple as it once was, however, and to experience the best results, you'll need to pick winning products that consumers want to buy. Learn which CBD products sell the best, and discover the keys to making products that will attract consumers in droves.
Understanding the CBD market
CBD is entering an unprecedented era of mainstream acceptance. According to rumor, the FDA planned to release definitive CBD regulations in 2020, but COVID-19 intervened. Now, experts expect the CBD industry to be thoroughly regulated by mid-2021, at which point industry growth will start growing at an even more rapid pace.
Since there isn't as much risk associated with entering the CBD market anymore, a greater number of entrepreneurs have decided to get their toes wet in the hemp industry. At the same time, a few big brands have consolidated even larger segments of the market, making it necessary to produce truly memorable products if you want to gain traction within the increasingly competitive CBD industry.
In order to compete with the growing number of competitors, you may want to consider partnering with a reputable CBD White Label manufacturer like GVB Biopharma. A reliable supplier will be able to provide you with extensive industry expertise and help you develop a successful product line.
Tried-and-true CBD product types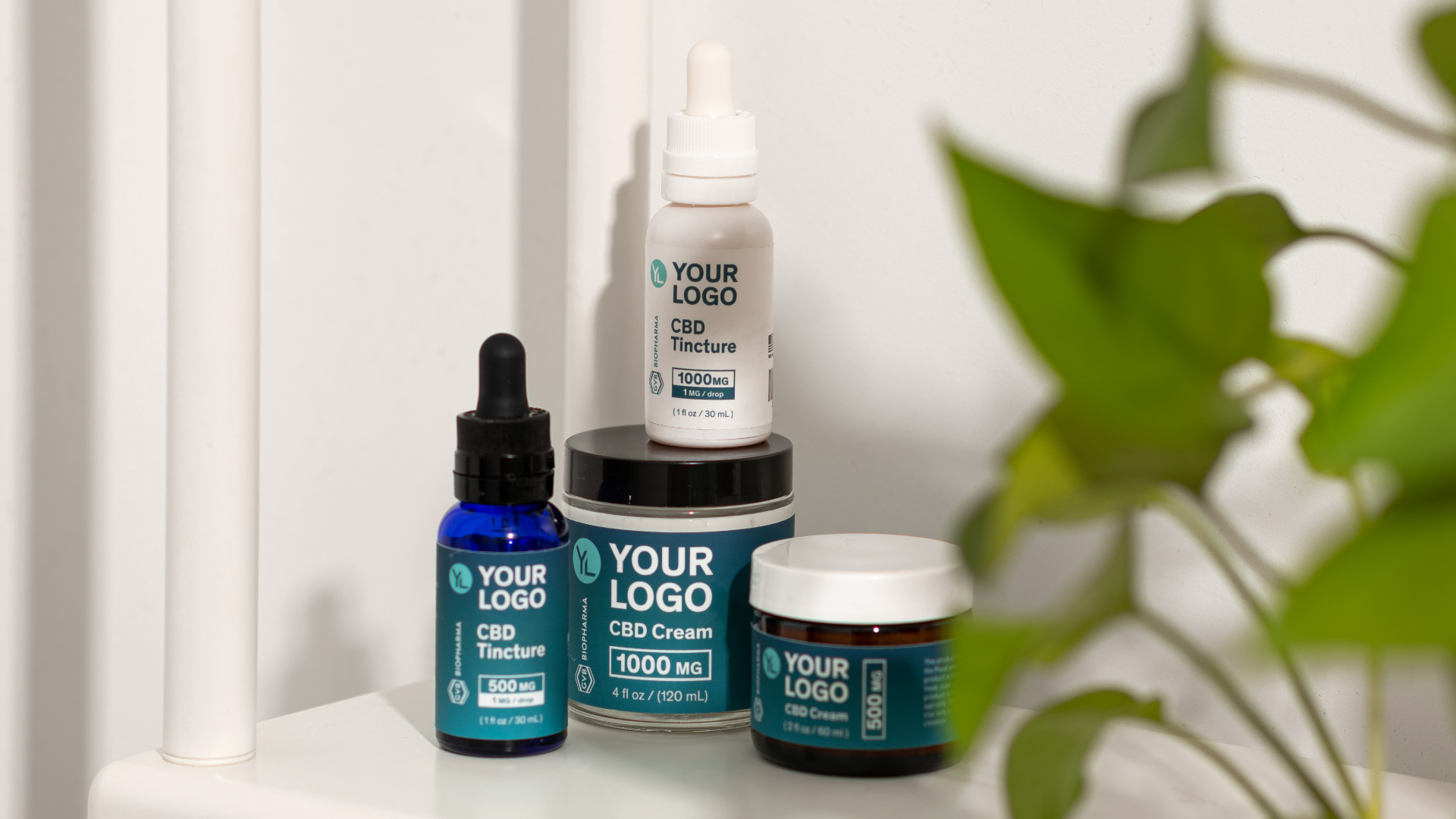 There are four main types of CBD products that practically everyone has heard of at this point:
CBD tinctures
CBD capsules
CBD topicals
CBD edibles
CBD tinctures have proven especially popular over the last few years, and almost every brand on the market produces at least one tincture. With so many tinctures available, however, it's necessary to make your CBD tincture stand out with increased dosage, special ingredients, unique packaging, or some other distinguishing factor.
Capsules are also highly popular CBD product types. Convenient and similar to mainstream supplements, capsules especially appeal to newcomers to the hemp market. Capsules offer relatively low bioavailability, however, making it necessary to differentiate your capsules any way that you can.
There are thousands of ways to formulate CBD topicals, making this product category friendly to differentiation. The most common types of CBD topicals are creams, salves, and balms, and high-end CBD beauty products like serums are also becoming popular.
Like topicals, CBD edibles are also popular and easy to differentiate. Consumers are especially interested in all-natural CBD edibles that don't contain any nasty ingredients, so consider putting together some organic, non-GMO gummies if you want your brand to stand out.
Emerging CBD product types that are gaining steam
While CBD tinctures, capsules, topicals, and edibles have dominated the market thus far, things are starting to change. The following CBD product types are gaining steam faster than more conventional offerings:
CBD vapes
CBD drinks
Inhaling CBD provides fast effects that mirror the benefits of smoking without allowing any incinerated plant matter into your lungs. Especially popular are CBD vapes that mirror the taste and aroma of iconic cannabis strains by incorporating specific terpene profiles.
With the advent of water-soluble and water-dispersible CBD, it's now possible to formulate reliable CBD drinks like CBD water and CBD-infused soft drinks. Experts expect this CBD product category to become explosively popular over the next few years.
Diversification and trust are the keys to effective CBD marketing
When it comes to the rapidly evolving CBD market, there's no particular product type that's a sure sell. It's true that reliable product types like CBD tinctures and capsules have historically proven to sell well, but these products didn't fly off the shelves on their own.
In the early days of the CBD industry, it was possible to coast on the novelty of CBD alone. Now, it's essential to make your products stand out from the competition while also building a trustworthy brand if you want to successfully conquer your corner of the CBD market.
Start selling CBD products today
CBD isolate wholesale prices have never been more favorable to new entrepreneurs, and even the most advanced types of CBD extracts are also offered at increasingly competitive prices. Put together an effective business plan, choose the types of products you want to sell, and select a reputable CBD bulk ingredient or white label supplier to take the hemp industry by storm.
Sources:
---
Interesting Related Article: "How Do CBD Products Work In Your Body?"