If you are interested in virtual and digital currencies, you will be aware of Blockchain, the mind-blowing technology behind cryptocurrencies like bitcoins. The technology is gaining higher authorities' attention, and it has now become a part of the educational system. Many blockchain universities are now teaching this technology to aware youth about it.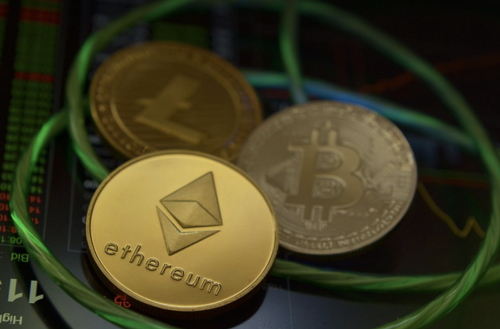 Blockchain – The facts you should know
Like all the other computer-related terms, Blockchain is related to the database. It is an advanced form of a database. How is it different from a regular database? The answer is database store filters and interprets information, but a blockchain stores data in blocks. Once a block is all packed up, it is connected to the existing blocks in a chained up form. Blockchain works in a decentralized way. This decentralization ensures that all the people using it gain control over it collectively. No single person can use it individually.
Decentralized blockchains work irreversibly. This means that the data recorded in Blockchain can never be changed, and everyone views it. Blockchain is the set of computers connected, so this system is quite complex but secure at once. Because of decentralization, all of the information, mostly about the transactions, can be viewed by everyone. Because the story is stalked up in a block and then connected end to end in a chain structure, the system is entirely secure. It is challenging to hack Bitcoin and leak the information, but smart hackers are also there, and they snatch the data very strategically.
What is the importance of teaching blockchain technologies in universities?
This is the world of technology. The new generation should know about the development and growth in the field of technology. Blockchain is a department in which a slow effect has been observed. It is a fascinating idea to teach these technologies in universities. Luckily, many governments have made Blockchain a part of education programs in universities.
We will discuss some universities here that are offering different programs in blockchain technology.
Blockchains – University of Manchester
This university is contributing to educating young people about what is Blockchain and how it works. It has different disciplines about Blockchain and graduate and higher degree systems. It is offering a BTP (Blockchain Training Program). Its significance is that anyone who has a basic knowledge of Blockchain can be a part of their community. The university holds a handsome number of students and is very popular with its research community.
Blockchain at McGill – McGill university
This university is also offering different associate programs in blockchain technology. It is a non-profit student-based research centre that only aims to educate and enlighten youth towards this mind-blowing technology department. It also ensures students and professors both polish and enhances their skills with the help of Blockchain. The management can be contacted online.
This university contributes to the production, development and growth of the people interested in blockchain technology. They are also offering the best mentorship and career counselling about Blockchain. Their professional methods of training and guidance are very impressive.
The Blockchain Hub – York University
This is the first institute of its kind in Canada that offers different programs in blockchain development aim. It unites, encourages and collaborates with the people devoted to their work in terms of Blockchain technology.
Penn Blockchain – University of Pennsylvania 
This famous university is offering different diplomas and courses to understand and master in Blockchain. Over 500 students have been taught blockchain technologies and cryptography by this university in the past two years.  This institute is serving a lot in the field of Blockchain.
Blockchain at Michigan – University of Michigan
This university is offering academic courses to build leaders and professionals in the field of Blockchain. Their research community is also very advanced, and their devotion to the education of Blockchain is very inspiring. They held zoom meeting classes during pandemic not to stop the learning sequence, which is very inspiring.
Badger Blockchain – University Wisconsin: Madison 
This department was explicitly built to teach their smart brains the technical terms of Blockchain and Cryptocurrency. They are serving to help youth excel in the technological field with the help of these opportunities. They are also well-known for their career counseling.
 Mount St. Mary's Blockchain Club – Mount St. Mary's University
This is a private group that helps young people understand the tech field well. The community offers different programs, including cryptocurrency, Blockchain and other related terms. They have a detailed picture of their motive and disciplines. Their professionals are also serving different technological institutes. Their major concern is the development in terms of blockchain and cryptocurrency.
---
Interesting Related Article: " What Is Blockchain Technology?"