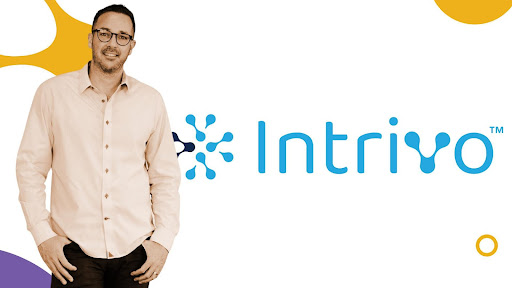 Reeve Benaron is a man of many talents. In addition to being a successful entrepreneur, he was also an early investor in the then-emerging ad technology space. He was at the forefront of multiple successful acquisitions across that sector.
While he already had a successful career, he eventually decided to pivot into one of his true passions: healthcare. By taking what he learned in the marketing world, he and his colleagues were able to make a big, positive impact on healthcare in a variety of ways. Indeed, the story of how he got to his current position and what he was able to accomplish along the way is one that is certainly worth exploring.
Reeve Benaron In the Beginning
Reeve Benaron studied at the University of San Diego, where he majored in both Finance and Economics. He also spent time at the esteemed Yeshiva University of Los Angeles, where he devoted his time to that institution's Talmudic Studies program.
After graduation, he initially thought he had his future trajectory all figured out. Always being the type of person to want to make a positive impact wherever he could, he was committed to studying the legal system and commencing with a Pre-Law path. However, he was soon recruited by an investment banking firm, which is when things to a decidedly different direction.
When his career began in earnest, Benaron quickly found himself moving up the proverbial ladder. He was the first Vice President of institutional asset management firm Salomon Smith Barney Holdings, Inc. Based in the greater Los Angeles area, this was a position he held from 1998 to 2010. It's important to note that he was able to accomplish this all by the time he reached the age of 25 years old.
In 2012, he became a partner at AX Venture Partners. This is an organization dedicated to growing future industry leaders through not just their own innovative marketing capabilities but also through a wholly unique approach to the "traditional" venture model as well.
After that, he became the co-founder and chairman of AUDIENCEX – a position he still holds and has done so since April 2012. Based in Marina Del Rey, California, AUDIENCEX is an esteemed provider of leading Omnichannel marketing technology and solutions. Reeve Benaron and his team help performance-driven brands stand out in complicated and crowded marketplaces. Not only do they embrace the types of cutting-edge technology solutions that others may avoid, but they are also breaking new ground with regard to content and strategy.
AUDIENCEX ultimately assists marketers as they work to better communicate and collaborate with their customers, which helps create the best possible situation for all involved.
All throughout this time, Reeve Benaron has also worked hard to further another one of his passions: philanthropy. He believes that we all have a duty to help people out wherever and whenever we can, especially if you're someone lucky enough to have been able to enjoy a significant amount of success to this point.
Since all the way back to 2002, for example, he has regularly committed his time to fundraise for the United Jewish Federation. His fundraising relationship with the organization Children First began soon after that, in 2003. Since 1998 he has often donated to the American Red Cross to help empower their efforts, and he has also been fundraising for DoctorsVisionCenter since 2011.
Especially when you're talking about creating a better, healthier future for our children, if there is a cause that Reeve Benaron is passionate about, he will absolutely do whatever it takes to help out. Ultimately, he admittedly loves venture philanthropy specifically and engages as often as he can. He has always believed that it is something incumbent upon us as a population – he sees that it is critical to give back. In his own words, the only way to keep it is to give back.
Enter: Intrivo
It was in 2020 that Reeve Benaron became not just a founder but also the Chairman and Co-CEO of Intrivo – a health technology company built to help offer state-of-the-art solutions to the widest audience possible, thus revolutionizing the healthcare system in the United States along the way.
Many of Intrivo's solutions bring together the best of technologies like artificial intelligence that, when combined with the company's global manufacturing and distribution capabilities, create a perfect storm in the best possible way. Especially given everything going on in the world right now with the COVID-19 pandemic, Intrivo has made a name for itself by offering revolutionary solutions to benefit people from all backgrounds and walks of life.
In a lot of ways, the entry of Reeve Benaron into the healthcare space in some capacity has been a long time coming. He first became interested in healthcare in 2000, when his beloved mother was diagnosed with a brain tumor. She was able to have it surgically removed and made a recovery, but it was still a harrowing time for the entire family.
During this period, Benaron took an interest in things like how people age and why some people live longer than others. He wanted to know what it was about the human body that causes certain cells to break down earlier or later in life, depending on who you are. How could we extend that? What needed to happen in order to accomplish that goal? These were important questions he was interested in answering.
When he began to really dive deep into healthcare and related technology several years later, he determined that there was something that the industry could collectively do on the digital side to not just evolve but to advance humanity as well. He could see the potential of taking a digital presence that a lot of industries take for granted and bringing it to the healthcare world. He could envision the possibilities that could be unlocked by bringing legitimate healthcare services into the home and directly to the patient via the best of modern technology.
It's important to reiterate that Intrivo was founded in early 2020. In March of that year, as the COVID-19 pandemic began to sweep its way across the world, the company was still in its early stages. But at the same time, it seemed like an organization dedicated to bringing healthcare to the people was needed more than ever, so Reeve Benaron and his colleagues sprung into action.
By may 2020, Intrivo had become one of the first organizations of its type to get special approval from the FDA to make and distribute at-home COVID-19 tests – a move that proved to be a crucial first step in things returning to some semblance of normal during such a troubling period. Millions of people all across the country have benefited from this particular event.
Then, in 2022, another opportunity to help out revealed itself. Reeve Benaron and his colleagues watched as war broke out in Ukraine. Resources were thin, and hospitals were stuffed with patients. As quickly as they could, the Intrivo team donated not just critical COVID-19 tests but also healthcare hardware and software to hospitals all throughout the region.
In the end, Reeve Benaron's mission to help as many people are just getting started. When you think about what he has already accomplished, it's truly exciting to think about what he has in store for us in the future.
---
You may be interested in: What is project management?