So you want to learn how to trade penny stocks? You've heard the success stories and you think it might be a career for you.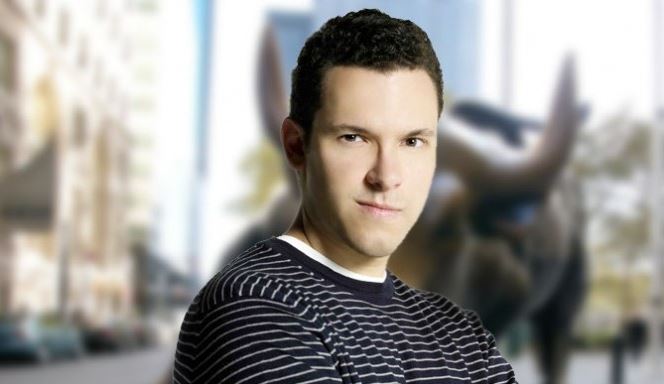 Or perhaps you're already in the trading game and you want to know if Timothy Sykes has any new ideas to offer.
Trading gurus are popping up all over the web nowadays, touting innovative secret formulas that can earn millions. And it's often hard to separate the wheat from the chaff.
In this post, we're going to take an in-depth look at Timothy Sykes' backstory, courses, and claims that he's a scam.
Who Is Timothy Sykes?
Timothy Sykes is a penny stock trader and guru. On his website, he reports that he turned $12,415 of bar mitzvah money into over $5 million over the course of his trading career.
He's been interviewed by several high-profile celebrities, including Larry King and Steve Harvey, and has appeared in The New York Times, Forbes, Inc., and more. He also runs a charity called the Timothy Sykes Foundation.
Sounds like quite the pedigree, right?
His main claim to fame, however, is his status as one of the web's leading penny stock gurus. He's created dozens of courses and written numerous books, most of which are available on Profit.ly. He also runs "Tim's Trading Challenge", an in-depth and application-only program mainly targeted at beginners.
He's most active on Youtube and Instagram (where he has 1.5 million followers). Ideally, you should follow him on both channels to get a flavour of his style and approach.
Do Penny Stocks Provide a Route to Easy Money?
Easy money? No. A good income with passion and perseverance? Definitely.
Penny stocks have something of a bad reputation. Most people will be familiar with the character of Jordan Belfort (played by Leonardo DiCaprio in The Wolf of Wall Street) who ran a penny stock scam in which he misrepresented investment opportunities to potential clients.
But this negative picture doesn't encompass the practice of ethical, legal penny stock trading. Penny stocks are just like normal shares. The only difference is that they're valued at under $5 and therefore not usually eligible to trade on large exchanges like the NYE (New York Stock Exchange).
The companies floated on smaller stock exchanges usually aren't as established. Less is known about them because stringent disclosure rules tend not to apply. This makes penny stock trading highly speculative because it's based on predictions about the success or failure of companies which are made on limited information.
But there's undoubtedly money to be made. And effective strategies usually focus on understanding the dynamics of the market, rather than evaluating the value and potential of shares themselves.
What About Claims Timothy Sykes Is a Scammer
There are a few reports online that suggest Timothy Sykes is a scam, especially on Reddit. If you're thinking about trying one of his courses, you're probably wondering if there's any truth to these claims.
The short answer is no (read this article). Criticisms tend to fall into two categories: that he's basically repackaging advice that's already available or that he's running a pump-and-dump scheme, where he tells his students to buy certain stocks (thus inflating their price) to make a profit himself.
On the first point, Tim does cover the basics. But you've got to remember that he caters to beginners as well as more experienced traders, for whom a highly-structured introduction to the basics will be invaluable. For the more advanced students, he offers a wealth of innovative strategies for understanding and recognizing patterns in the market.
On the second point, the pump-and-dump criticisms are also unfounded. Sykes talks a lot about pump-and-dump schemes and how to be aware of them. What's more, he's very open about his trades. He publishes results of all his verified earnings online. [Gr]
What Courses Does Timothy Sykes Offer?
Timothy Sykes offers three subscription packages, along with an arsenal of one-off courses and books. You can check out his main training materials on his Profit.ly page.
Let's take a quick look at each one:
Tim's Alerts ($74.95/month) -"Tim's Alerts" provides daily suggestions to subscribers about promising trades.
Pennystocking Silver ($149.95/month) – His mid-tier course includes alerts along with a regularly-updated training library (which contains over 6000 videos).
Tim's Challenge (approx $6000) – Timothy Sykes doesn't publish pricing of his challenge publicly, but it's reported as costing around $6000. It's an in-depth course which students need to apply for.
He also offers individual DVDs and books, which are a great way to test the waters before diving into one of his monthly subscriptions.
What's the Final Verdict?
If you're serious about learning how to profit from penny stocks, either to create a side income or a full-time living, then Timothy Sykes is well worth checking out.
Although he rarely offers refunds – which is understandable given the nature of the industry and the potential for abuse – most of his courses are relatively inexpensive. If you don't like what you're getting, you can just cancel your subscription.
His recently-published Amazon book is a great starting point. He clearly has a lot of expertise along with a proven track record, which is more than can be said for most of the "gurus" out there.
When it's done properly, trading penny stocks is both rewarding and lucrative. And finding the right teacher is the first part of the puzzle.
______________________________________________________
Interesting related article: "What are Penny Stocks?"